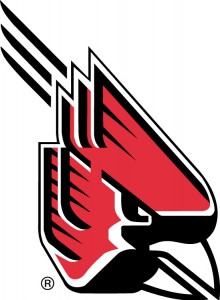 In his self-proclaimed "best post of the year", JackTheRabbit gives us his "First Look" at the winless Ball State Cardinals. If you think this is worthy of Pulitzer Prize, let him know. If not, let him know that, too. In short, comment please.

These Aren't Your 2008 Cardinals
by JackTheRabbit
Well it's pretty obvious. The 2009 Ball State Cardinals aren't the same Cardinals we saw last season, not the same team that was undefeated during the regular season, and not the same team that Nate Davis and Brady Hoke turned into a mid-major that people didn't take lightly. In fact, both Davis and Hoke are gone now. So, since it's clear that Ball State isn't what people remembered from last year, I'm going to keep this short and sweet.
Last season, Davis led a very potent offense that averaged 442 total offensive yards per game. Contrast that with Kelly Page, a red-shirt freshman, whose offense has averaged 218 total offensive yards over two games, while also being outscored 26 to 43. Obviously the offense isn't lead by a standout senior QB, but statistically you have to wonder if the problem isn't the offense as much as it is the defense. The defense is allowing over 200 yards rushing per game. I wonder how this rush defense will stack up with the one-two punch of Tate and McCalebb? Do we really need to look at anything else statistically?
Ball State seems to be severely outmatched in this contest. It's hard not to imagine the newfound Auburn offense scoring at will. On top of the fact that Ball State seems to be struggling more this season, Auburn should not have that hard of a time this Saturday. My prediction: Auburn 55, Ball State 3.