Happy Friday Auburn fans. It's been a slow couple of weeks, but we're back to give you all of the interesting tidbits of information you need to know heading into the weekend. Enjoy.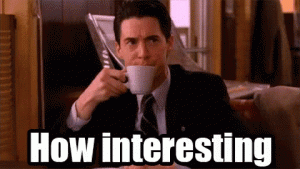 – SEC Media Days are wrapping up in Hoover, do you think Auburn answered the questions they needed to? See where the media picked Auburn to finish the season.
– Here are the players that represented Auburn, and you can see how they addressed the media here.
– Gus also talked about his decision to give up play calling duties a few years back. Now that he's back at the helm, what will change?
– We got a small QB battle update, but still don't know which Freshman will get the nod against Oregon.
– Speaking of Oregon, another big announcement was the week one location for College GameDay. I think you'll like it – I just hope we don't have to see any more bad mascot videos.
– In preseason award watch list news, see who made the Doak Walker, and who made the Man of the Year.
– Here's an update on a few injured defensive players.
– If you need any #DawgHate motivation, you can relive how lame Aaron Murray is here.
– Auburn had Jared, now the Suns have Jared. If you're interested in contracts, here are some details from his.
– Even though the Suns have Jared, he still loves Auburn.
– In other Basketball news, see who Auburn added to next year's roster.
– Former Tiger Josh Donaldson is on a tear.
– #EquestrianSchool is revving up for next season's title defense with a new ride.
– SBD released the initial 2019 win total over/unders for the most-bet-on college football teams – this information will be updated frequently.
– Finally, are you looking to retire soon?
Let me know if I missed anything in the comments below.