Happy Friday. We're just one day away from Auburn's first ever Final Four appearance. In honor of this historic moment, all of our bits are Basketball bits. There are a lot of them, but how can you possibly work on the Friday before Auburn's first Final Four appearance? You should take the day off, honestly.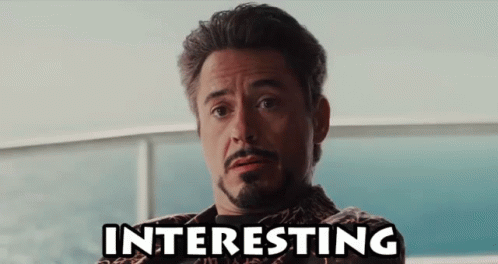 – Auburn's win against Kentucky (capping off beating the three winningest programs in CBB history) was likely the most significant in program history.
– Even with the impressive run, Auburn hasn't gotten much love heading into the Final Four. Here are gambling details for Auburn/Virginia, as well as a look at the remaining field. If you want to really get in the underdog spirit, here are more "expert" picks.
– Speaking of heading to the Final Four, watch the players depart. Also, see the action from a more personal view on our Periscope.
– CBS made these for every team, but I like Auburn's best. See why they win it all.
– See what Bruce Pearl said about Virginia and what Tony Bennett said about Auburn ahead of Saturday's matchup.
– Playing style will be a big storyline throughout the game. What advantages does Auburn have, and where could Virginia gain an edge? At the end of the day, we've still got Jared.
– Auburn's backcourt has continued to be an advantage, and Virginia players agree. Get sentimental with me and read this piece on Jared and Bryce.
– Not only is style important, but so is location – see how the Tigers are preparing.
– If you're in the Auburn area or want to make a road trip, watch the game here.
– After Malik Dunbar's incredible day this past Sunday, get to know more about the JUCO transfer who has helped make this run possible.
– If you think you've had a good week being a SEX Champion AND in the Final Four, imagine what the players are experiencing.
– Auburn recruits can feel the energy the program has now.
– A returning player is drawing inspiration from a former star.
– I don't know what I really expected, but see which Auburn players made the AP All-America team (hint: you'll be disappointed). How did the other Final Four teams fare?
– Remember the days when we'd already be obsessing over Football? They do too, and they love the fact that Auburn is a #EverythingSchool.
– Learn about a cool connection between the two head coaches.
– As I'm sure many of you avid Slate readers already know, Slate is all about Auburn making it to the championship game.
– Listen to Pawl's caller – Tim from Cupertino.
– For reasons beyond me, people still hate Bruce. Here's a decent timeline of why that could be. With haters, though, come defenders. I like them.
– Help me figure out what to think about Auburn's newly filed trademark.
– Lastly, give me every single bit of this bammer trying to rationalize the phenomenon of Auburn Basketball.
Let me know if I missed anything in the comments below.