Congratulations to what seems like the entire Branch family for sweeping the top 5 spots of the Bracket Challenge. For those that want to claim that this was rigged, check out my spot. If this was rigged, do you think I would have kept myself at 33rd, tied with the honorable Bret Eddins? They picked Duke, and Duke won, so that's how they claimed the top spots. This goes to show the importance of the points per round system that was in place.
The top 3, Randy Branch, Conner Branch, and Emily Branch will all receive an Auburn Grill Topper, courtesy of The Grill Topper. Thanks for participating, and we'll see you next year.
Click the images to see the full standings, or go to our group page and check out everybody's bracket.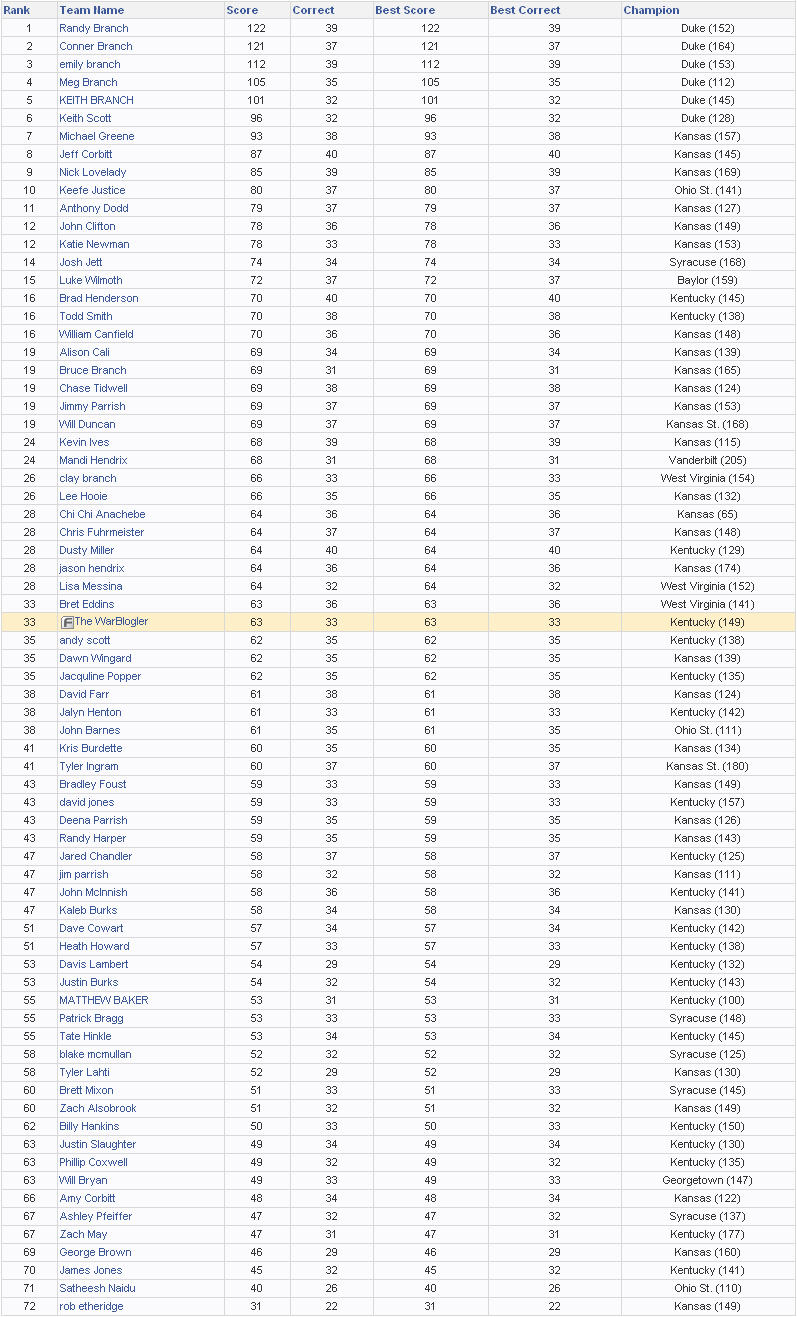 And just for fun, here are the standings by the correct number of picks: