The Iron Bowl is upon us. Nothing else matters. Auburn enters this game after a big win versus a tough Liberty team. Alabama enters this game after having a tougher fight than they wanted against The Citadel. Auburn looks to play spoiler against Alabama. Alabama looks to roll through Auburn to the SEC Championship. Alabama leads the all-time series 45-36-1, however, last season it was Auburn that pulled out the biggest win versus Alabama since the 2013 Sugar Bowl. This year's game is played in Tuscaloosa where Auburn has a 5-4 all-time record.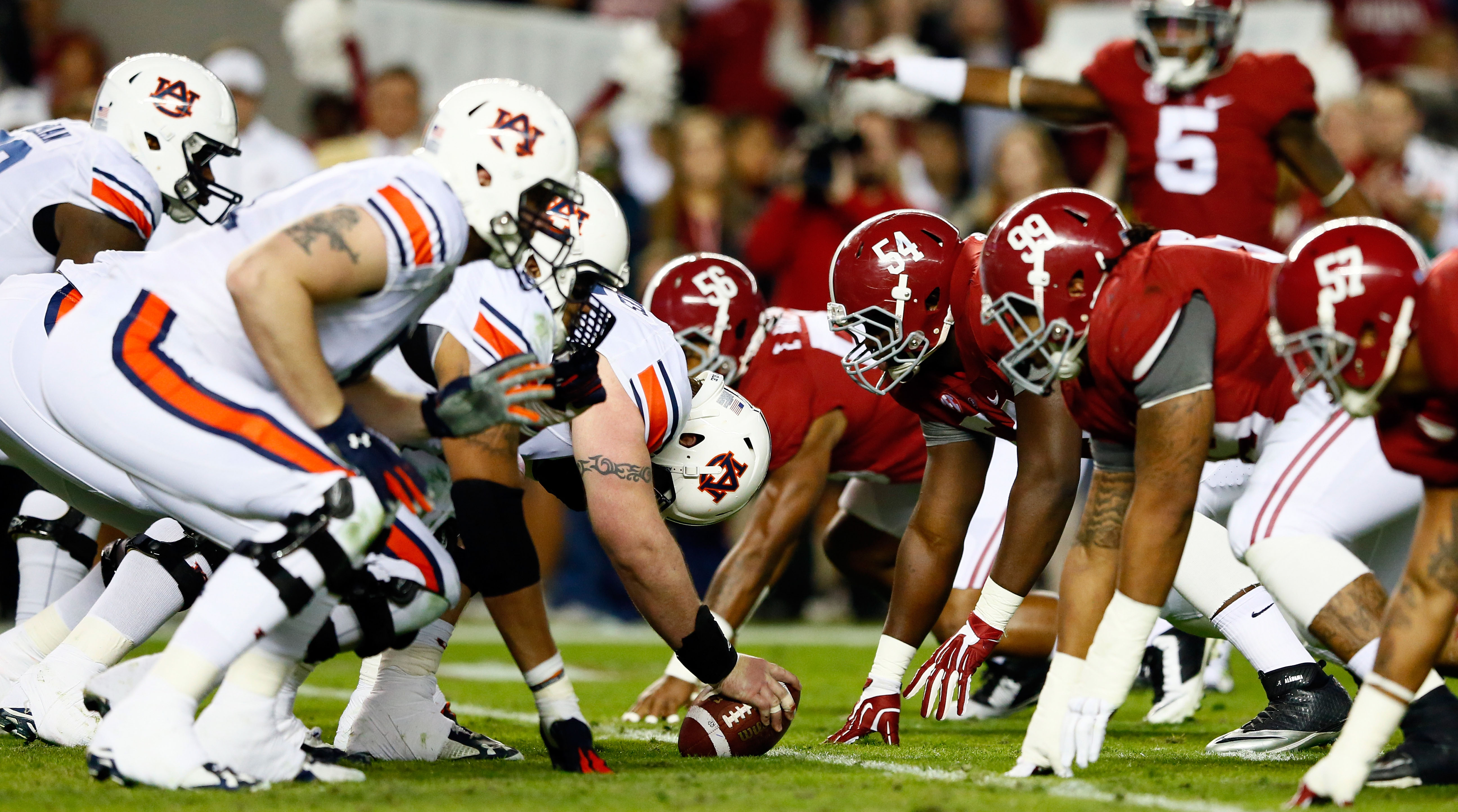 Here are 3 points to the Iron Bowl:
1. Can Tua be contained?
Through 11 and 1/2 games of his college career, it appears he cannot. He makes all the throws he needs to make. Many want to debate that he is the greatest college football player of all time, however, it is far to early to make that claim. Tua can play, there is no doubt about it, but Tua benefits from the situation he is in far more than any other player in college football history.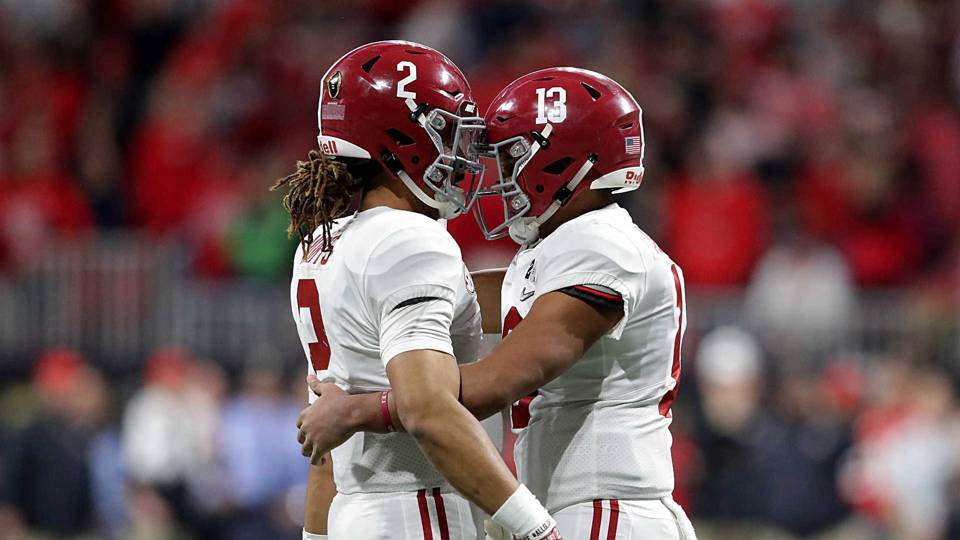 Alabama is a machine that churns out the same quality of player every year. They don't do things in a complicated way. You, like me, have probably known half their plays before they ran them. The thing about Alabama is that they execute at an elite level. That's why they're able to have success when everyone in the stadium knows what they're going to do. Tua has 5 receivers averaging over 18 yards per reception. Not only can Tua make all the throws, but he also has receivers that can bail him out of a tough situation. Tua also has shown the ability to run the ball if the play breaks down. To contain Tua, the secondary has to stick on the receivers (avoid PI calls), and the defensive line has to stay disciplined and trust the linebackers and secondary to make plays if Tua slips from their pressure.
2. Elite defense?
For the first time in the Nick Saban era, Alabama's biggest storyline isn't their defense. It is a scary thought that their offense may be better than their defense. This Alabama defense is susceptible to giving up yards and points. Arkansas, a not good offense, scored 31 against Alabama.
Conversely, LSU and Mississippi State scored 0 points. The secondary, as it always has been at Alabama, is the worst part of their defense. Their linebackers have also regressed in on-the-field production compared to 5 years ago.
3. Crowd noise.
Will Alabama have fans show up to the game and stay the whole time? If Tua isn't contained, I assume they won't stay the entire time, but I've been wrong before. I guess success leads you to not caring about the football team as long as they still win? Like I pointed out earlier, Auburn has a better record versus Alabama in Tuscaloosa, so it's not like Auburn doesn't know how to win there.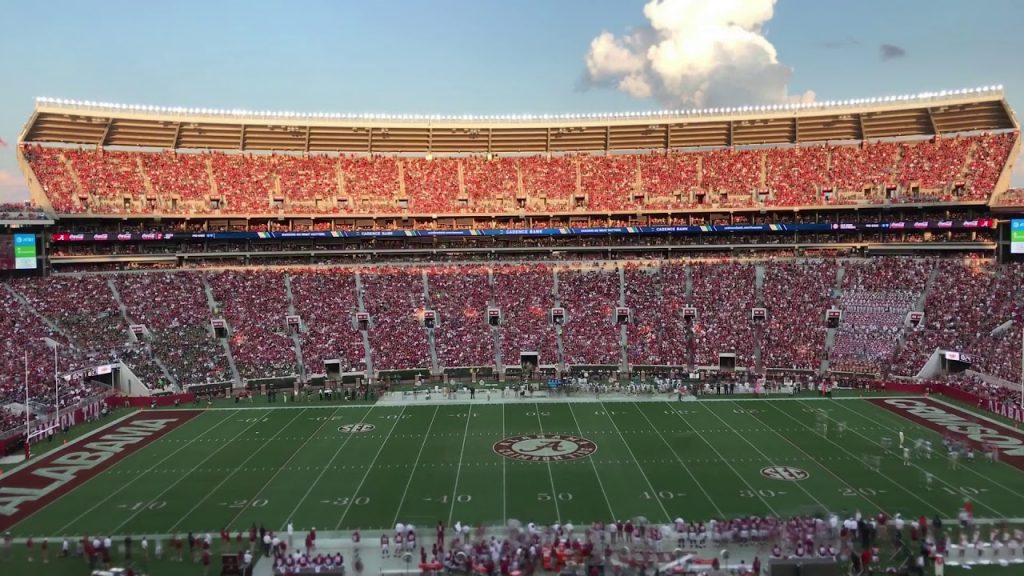 Don't get me wrong, the crowd will be hyped when the game starts. It's a late November game against their biggest rival (as much as Alabama fans don't want to admit). Auburn did a decent job at the beginning of the Georgia game staying disciplined and not letting the crowd get into their heads, and they will have to play the same mistake-free football versus Alabama to remain in the game.
AuburnEinstein's PREDICTION
Gus knows how big this game is. Gus knows that if he wants to avoid talks about being on the hot seat next season, he needs to win this game. With it being the biggest rivalry in college football, records, previous games, postseason games do not factor into this game. It's about two teams that want to beat the other team more. Auburn has nothing to lose in this game. Auburn has recruited the talent on the field to compete with Alabama and win the SEC. While that can't happen this year, Auburn can still spoil Alabama's hopes at another postseason run. I think Auburn has some early fireworks and then they are able to grind this one out. Call me a homer, I don't care. I won't pick against Auburn in the Iron Bowl.
Auburn 49, Alabama 46