Raise your hand if you've seen a mediocre Georgia team beat Auburn. You should all have your hands raised. It's happened a lot. It happened last Saturday.
It's just what seems to happen more often than not in the last decade of this series. It's not always the case. Sometimes Georgia has been a better team. But not this year. Not most years, really.
Auburn came into the game with excitement all around. The offense clicked like it hadn't all season in their win over Texas A&M. Jeremy Johnson returned at College Station and the game plan was perfect. Jovon Robinson got the bulk of the carries and proved that he should be the guy. It wasn't perfect, but there was reason to think it wouldn't get worse the rest of the year. It did.
Peyton Barber started the game and did what he's done all season. He's fine. He'll get you 3 yards, and sometimes he'll drag the pile 5 more. But when Jovon came in, he'd hit a wall and bust it outside for 30. Or he'd hit a hole and gain 7-10. He's the most explosive back and he's not getting the bulk or at least the most important carries. I don't know why.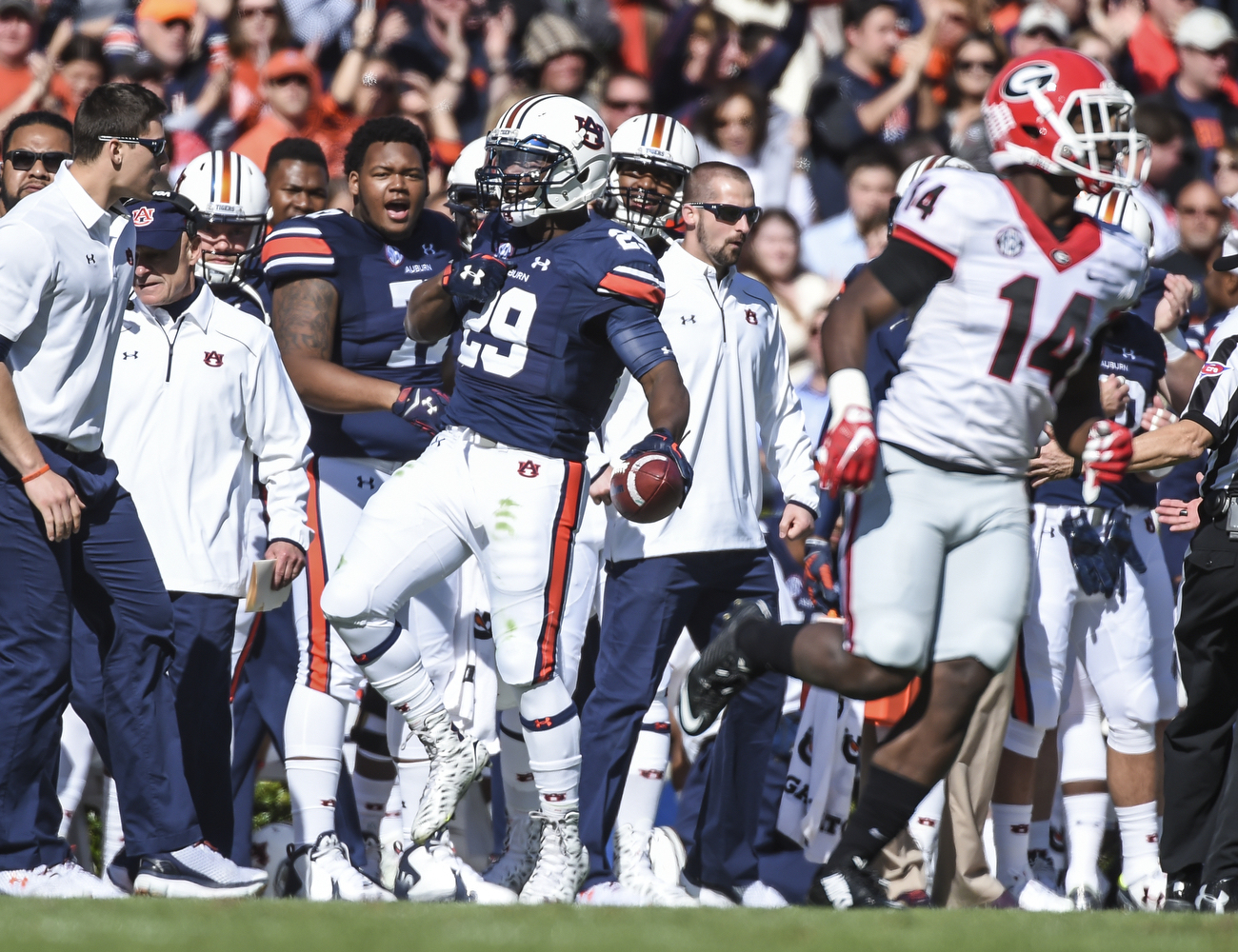 It seemed that the coaching staff wasn't going to let Jeremy chunk it until he got comfortable, so he spent most of his passes throwing bubble screens behind the line and such. That's fine, but at some point you have to go deep. That all went bye-bye when he turned into start-of-the-season Jeremy and tossed one right to a Dawg. After that, it was Sean White some of the time, and back to Jeremy when Sean wasn't completing any either.
It was weird, man. Everything that worked the last month was gone. And it wasn't just play calling. It was execution. It was blocking. It was everything offensive. It was offensive.
Now the defense played the best they had all season. Sure, Georgia's offense isn't anything to write home about with Nick Chubb being out. You can tell what their coaches think when half their plays are the wildcat handing off to another wildcat.
But the defense did everything they had to do to win the game. They gave up 13 points. They forced punts. They made 4 stops from inside the 5-yard-line. But even the best defensive performance can't hold all day for an offense that's doing nothing.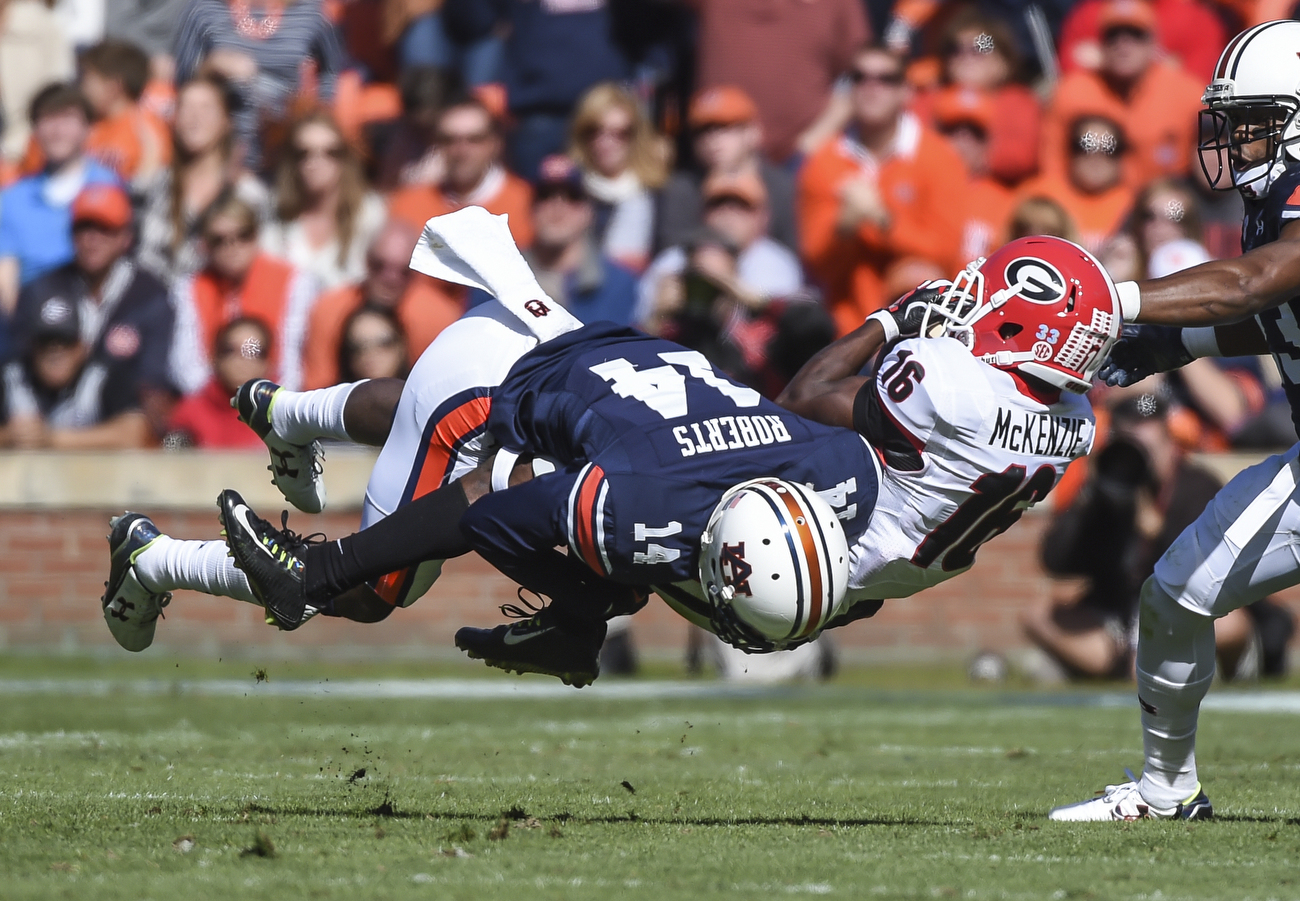 Even when it seemed like things were still setting up for a comeback, there was that stupid, stupid, block in the back-aided punt return. It was just that nail in the coffin from a Georgia team that had just hung around all day. That's all they did.
Auburn was a play or two away from it being a two-touchdown win. Just like Mississippi State. Just like Kentucky. Just like Arkansas. Just like Ole Miss.
This team is almost there. The offense plays fine and the defense struggles. The defense starts to click and the offense goes away.
It's just a weird year, but the one thing that wasn't weird, although I wish is was, is a Georgia team that Auburn should've beaten beating Auburn. I've seen it all before. And it sucks.