After a week off from Stranger Things (because Southern Miss didn't have anything too strange, but now that game was strange in and of itself), we return with a reminder of all the stupid, the weird, the strange things about Mississippi State. There are plenty, but mostly all revolve about them thinking they something.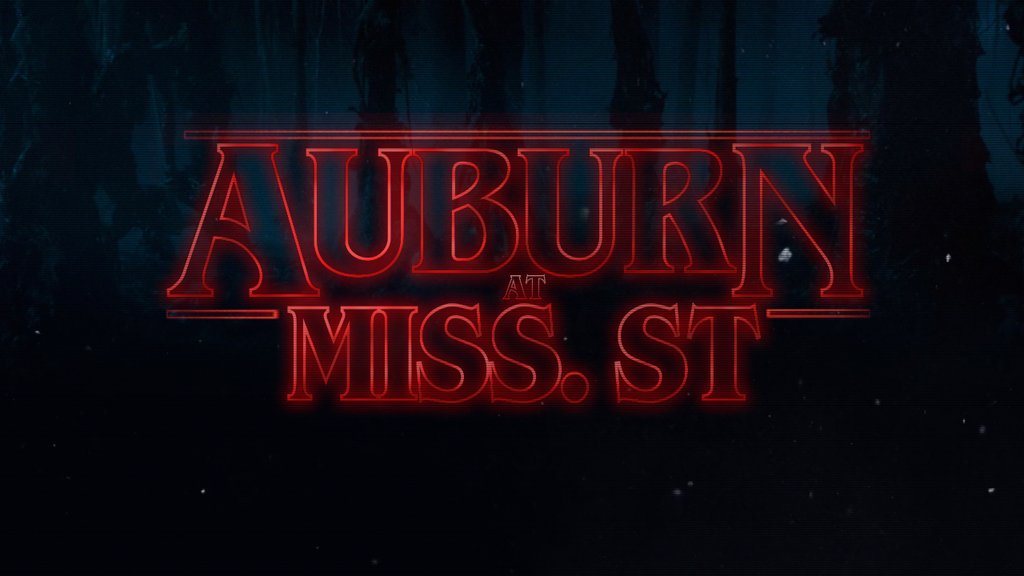 1. Pretending it's a rivalry.
Look, I know the years of Dak and awful calls have the Bulldogs thinking this thing has ever been close, but it hasn't. Auburn has beaten Mississippi State more times than any other SEC team in history. Auburn owns the records at 63-26-2. Does that look close?
Not to mention, just look at all of these college football program rankings. Auburn beats Mississippi State in all but one of them. Yeah, not the same. Do yourself a favor and go on over to Winspedia and see the rest of the domination.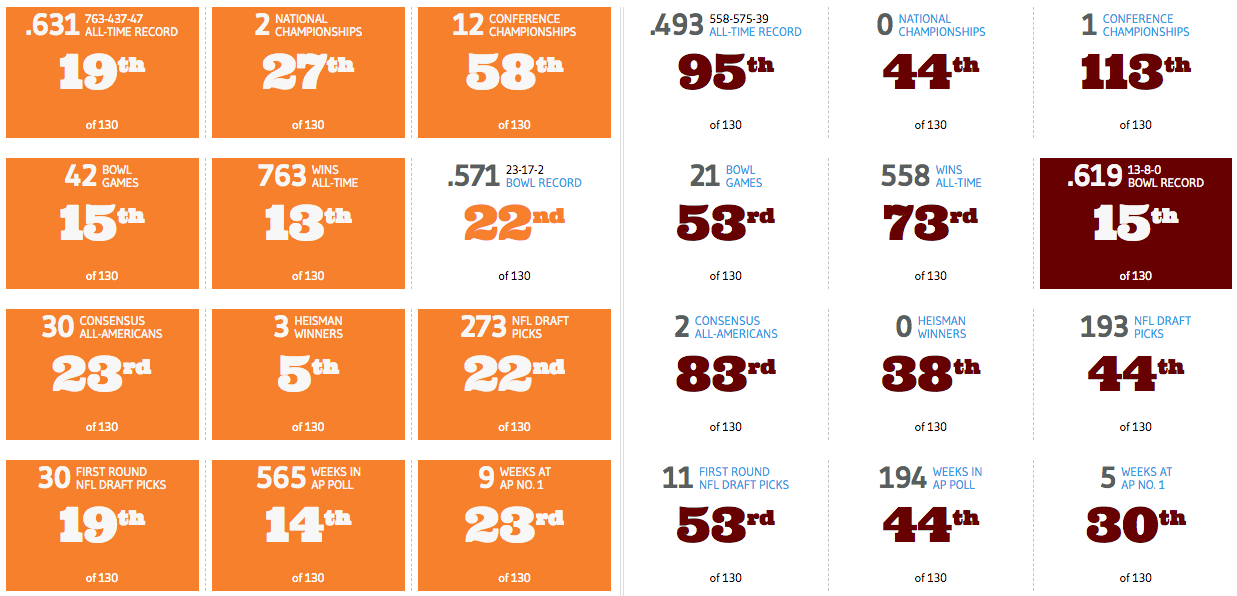 Still not convinced? Go look at the "rivalry" according to YouTube. Psh.
2. Cowbells are not cool.
Have you ever been to a high school football game in the South? I have been to many. And about 2-3 times a year, you'll play against a team that has fans ringing cowbells in the stands. And it's cute because there are about 50 of them and they are trying their darnedest to make some noise to cover up the fact that they just don't have the numbers. That's Mississippi State.
They call it tradition, but it's a tradition of breaking the rules. The cowbells were outlawed for years, as they should've been, but just recently were allowed back in the stadium, as long as they weren't rung during plays. Do they follow those rules? Of course not. Do the referees enforce the rules? Of course not. Why? Because it's Mississippi State. The lack of enforcement is basically just the SEC and officials saying "It's Mississippi State. Just let them have this."
The problem is it does work sometimes. I mean 50,000 cowbells going off while you're trying to call an audible? That's a problem. If they can do that, why can't Auburn just blare music over the BOOMtron the entire time? Because it's Auburn, and they've actually done something.
But keep ringing those cowbells and act like it makes your football team good. It's the same thing as Alabama fans knowing they don't have 16 championships but wearing a 'Got 16?' shirt. It's the same thing as Vanderbilt playing on a stage in an old theater that's different than any other team plays and practices in. If you are that good, then don't use gimmicks. But nobody will do anything about it, so you flaunt it.
3. That 3-2 game.
I can't talk about strange without mentioning one of the strangest scores in college football history. It was 2008, Auburn was in the middle of Tommy Tuberville's last year, and the Tigers scored 5 points in a football game. It just so happened that 2 of those points were for Mississippi State.
Here, just watch…
See you Saturday, you strange Maroons.