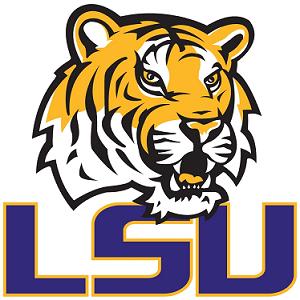 It feels like Auburn hasn't played a game in two years, let alone two weeks. It feels like Auburn took #1 Georgia to the wire back when the Phillies were fighting their hardest to make the MLB playoffs, let alone two weeks. That trip to College Station might as well have been during the Bowden era.
But Auburn football is back, and while things seemed to be much better in the last game compared to the last, last game, the situation doesn't get any easier.
Yes, Auburn, led by Bo Nix and Bryan Harsin, two men that were at Auburn seemingly during the Reagan administration, went to Baton Rouge just two years ago and broke a streak that started the year before I entered the halls of Auburn University. I turned 41 this year. And yes, LSU has two losses, just like Auburn, seemingly to equal-at-best rivals in terms of current competition levels.
This time, in 2023, it's absolutely strength vs. strength as the Good Tigers take on the Purple Tigers. LSU's offense is stout, led by a quarterback that doesn't scare me at all. Last year he was a paltry 8-20 passing for 80 yards in Jordan-Hare in one of the weirdest 21-17 losses I've seen. Auburn could've taken a knee most of the 2nd half and won.
This year, he's throwing the ball all over the place to multiple receivers. He's also quick and can spread the defense out and run it. LSU is scoring points all over the place for the most part.
Since the 2nd drive in the UMass game, the Auburn defense has kept Auburn in every game, yes, even the Texas A&M game. They will keep LSU below their average of 42.75 points a game. Wow, 42.75. That's a lot.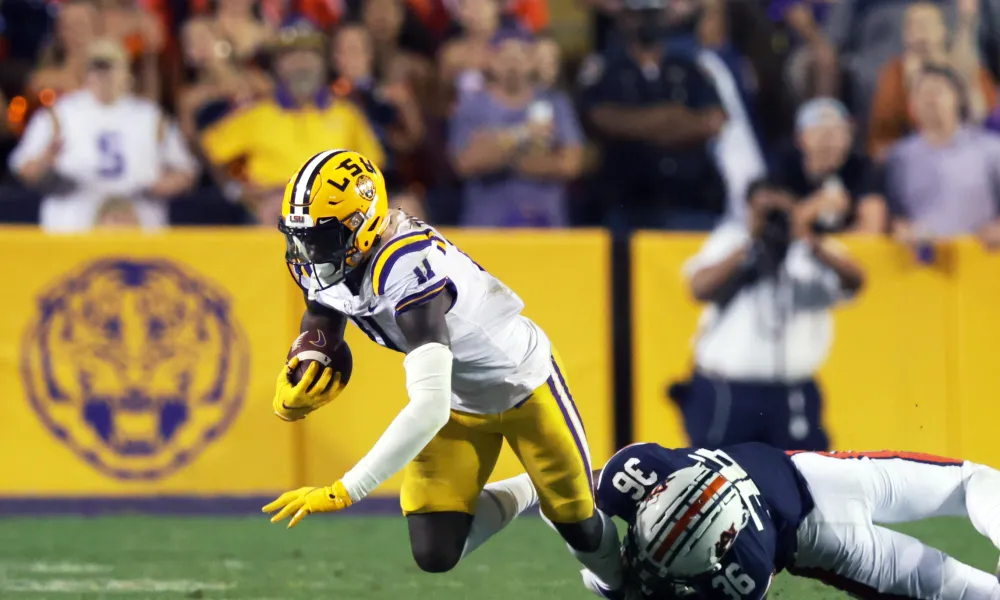 So yeah, on the other side, LSU's defense is worse than Auburn's offense has ever been. They've given up an average of 40 points in the last three SEC games. Good offenses? Maybe Ole Miss. The others shouldn't be putting up more than 20 against an LSU defense. But it's bad.
So what's going to happen? Will Auburn's staunch defense stop LSU's fast, high-scoring offense? In Death Valley, it will be tough. Did you watch the Phillies fans act as if every swing-and-miss by a Braves batter was winning the World Series or as if each man in a Braves uniform had spit on their mom's grave? Yeah, it's gonna be like that. And probably worse.
Night time in Death Valley is an extremely fun place. I've been 5-7 times. It's just not fun to watch as an opposing fan. But LSU isn't the top 10 team that nerds with an AP vote thought they'd be coming into the season. They looked really bad in the 4th quarter against a Florida State team that isn't as good as those same nerds wanted them to be. They gave up 55 to Ole Miss in a loss. They gave up 39 to Missouri. And they had a chance to lose to 2-4 Arkansas.
But when it comes down to it, Auburn's offense will have to outscore whatever the Auburn defense can hold the LSU offense to. The Georgia game showed Auburn can move the ball against a good defense. Now they can show what they can do against a bad defense.
The LSU luster is not there. This is just another team in a loud stadium. That loud stadium accounts for a lot. There will be a lot of stupid. There were be LSU fans looking like Phillies fans or worse. But after the 3rd busted coverage touchdown, they'll go back to the tailgate for another shot of bourbon.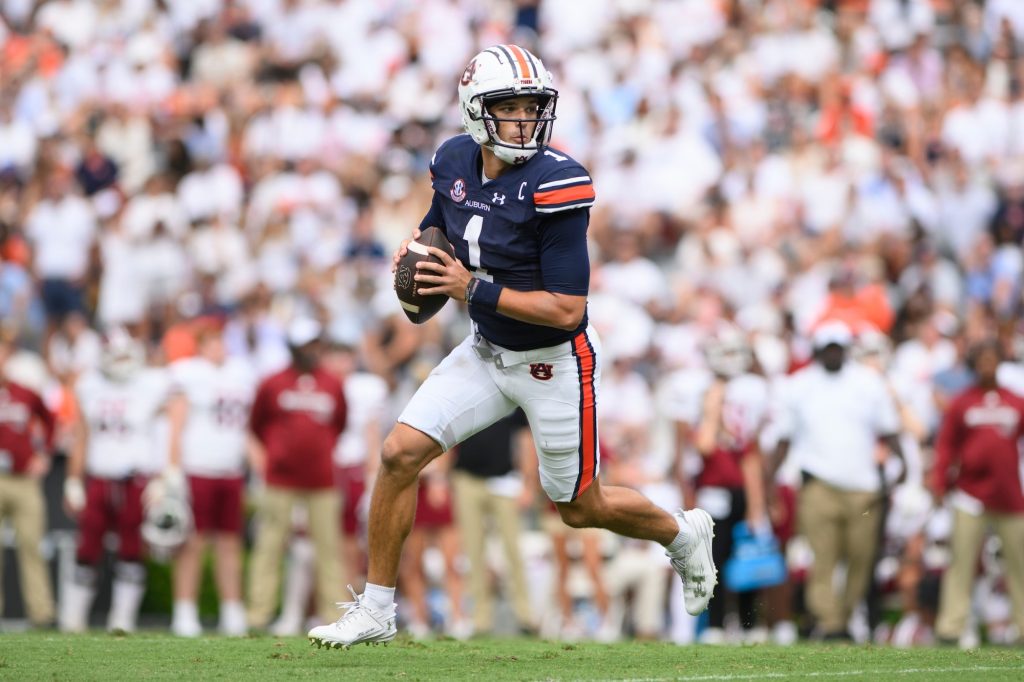 Payton Thorne used two weeks to study and fix. The Auburn defense used two weeks to get healthy. There's something to play for. The Auburn players know it. This doesn't have to be a throw-away year one. Beat LSU on the road, at night, and you're back on the road to being the Auburn that we know is there.
LSU gets some excitement points early, but the Auburn defense buckles down and allows the Auburn offense to outscore the Purple Tigers. Jarquez busts a long one. A tight end scores one. Jaylin Simpson intercepts another one.
Auburn 24, LSU 21