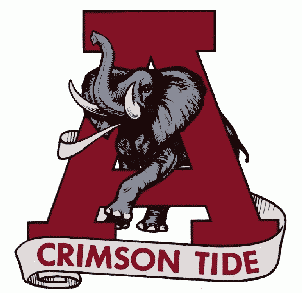 The 2013 Iron Bowl was known as the Mother of All Iron Bowls because for the first time ever it was the de facto SEC West Championship Game. It was the first of its kind, therefore, it had to be the biggest and best. That was until four years later, now, when it's happening again.
The 2013 Iron Bowl pitted an undefeated Alabama that was said to be one of Nick Saban's best against a once-defeated Auburn that was riding high under first year coach Gus Malzahn. Despite the matchup seeming close, the Tide was a 9.5-point favorite to win the game. As we all know, it was one of the best and closest Iron Bowls in history and featured the greatest ending in sports history.
Auburn went on to the SEC Championship Game and eventually the National Championship Game, which was all spring boarded by the win over Alabama.
The 2017 Iron Bowl feels very similar to that game four years ago. If you go by rankings and record, it's nearly identical. Alabama is ranked #1 and undefeated. Auburn has two losses (only one in the SEC) this time, but still controls their own destiny just as before.
If there was a difference in 2017, Alabama doesn't appear to be as invincible as they did in 2013. Auburn also seems to be playing better than they did in 2013. They didn't need a miracle to beat a middle of the pack Georgia team. They beat a #1 Georgia team by 23. They do have the extra loss compared to the 2013 squad, but the non-SEC loss to Clemson was so long ago and so far before Jarrett Stidham and Chip Lindsey knew what they know now that it's really not even a factor.
Alabama is beaten up. They are missing starting linebackers that are the staple of Nick Saban's defense. Mississippi State, a team that Auburn beat by 39, gashed the Tide a few weeks back in a game that Alabama needed a last-minute touchdown to win.
Yes, Alabama beat LSU and LSU beat Auburn, but like the Clemson game, Auburn has pretty much forgotten that it ever happened. Like 2013, they used the loss in Death Valley to correct things and have been hotter than ever.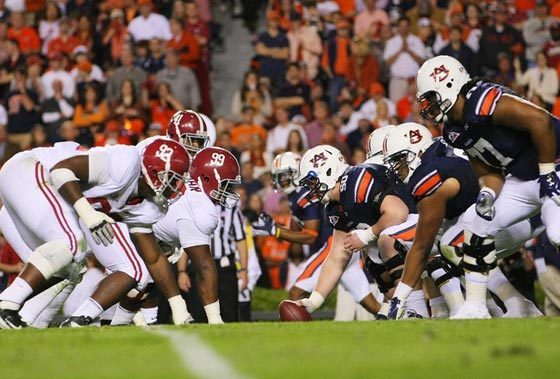 For both Auburn and Alabama, the Iron Bowl is a playoff game. The winner will go to the SEC Championship Game to take on Georgia. The winner of that game will go to the College Football Playoffs for sure. Win and you're in. There is no hoping other teams lose. Win and you're in.
Despite coming into the 2013 Iron Bowl with only one loss, Auburn still felt like a pretty big underdog. It would take a near perfect game to beat the perfect Tide. It happened.
The difference this year is that while Alabama is a 4.5-point favorite, the majority of the nation is taking the Tigers. Alabama is injured. Alabama isn't blowing out SEC teams like they have in years past. Alabama is setup to lose to a team like Auburn.
Georgia came into the toughest environment of their season two weeks ago and left limping. Alabama is about to come into the same exact environment at worst. Jalen Hurts has never played in this environment. Alabama's backup linebackers have never played in this environment. This is nothing they have ever seen.
Auburn has everything in front of them. They have the SEC West Championship in front of them. They have the SEC Championship in front of them. They have a spot in the College Football Playoffs in front of them.
As Gus Malzahn has said, they've been in the playoffs every week since Baton Rouge. They've played with a sense of urgency needed to win a game like this. They've been here. They've played #1. They've dominated #1. This year's Alabama has not.
Auburn will take a 10 point lead into the half, but Alabama will score on their first drive of the 2nd half. Behind Stidham's three passing touchdowns, Auburn will lead 27-23 late in the 4th. Needing a 1st down to ice the game, Kerryon will break away and run one in late. Auburn wins. Auburn goes to Atlanta.
Auburn 34, Alabama 23