What do you do when your kicker is going to come in 2nd to your quarterback in the Heisman voting? You put him on the cover of the first gameday program of the season.
And you might as well throw the holder and the long snapper on there, too. They're just as important.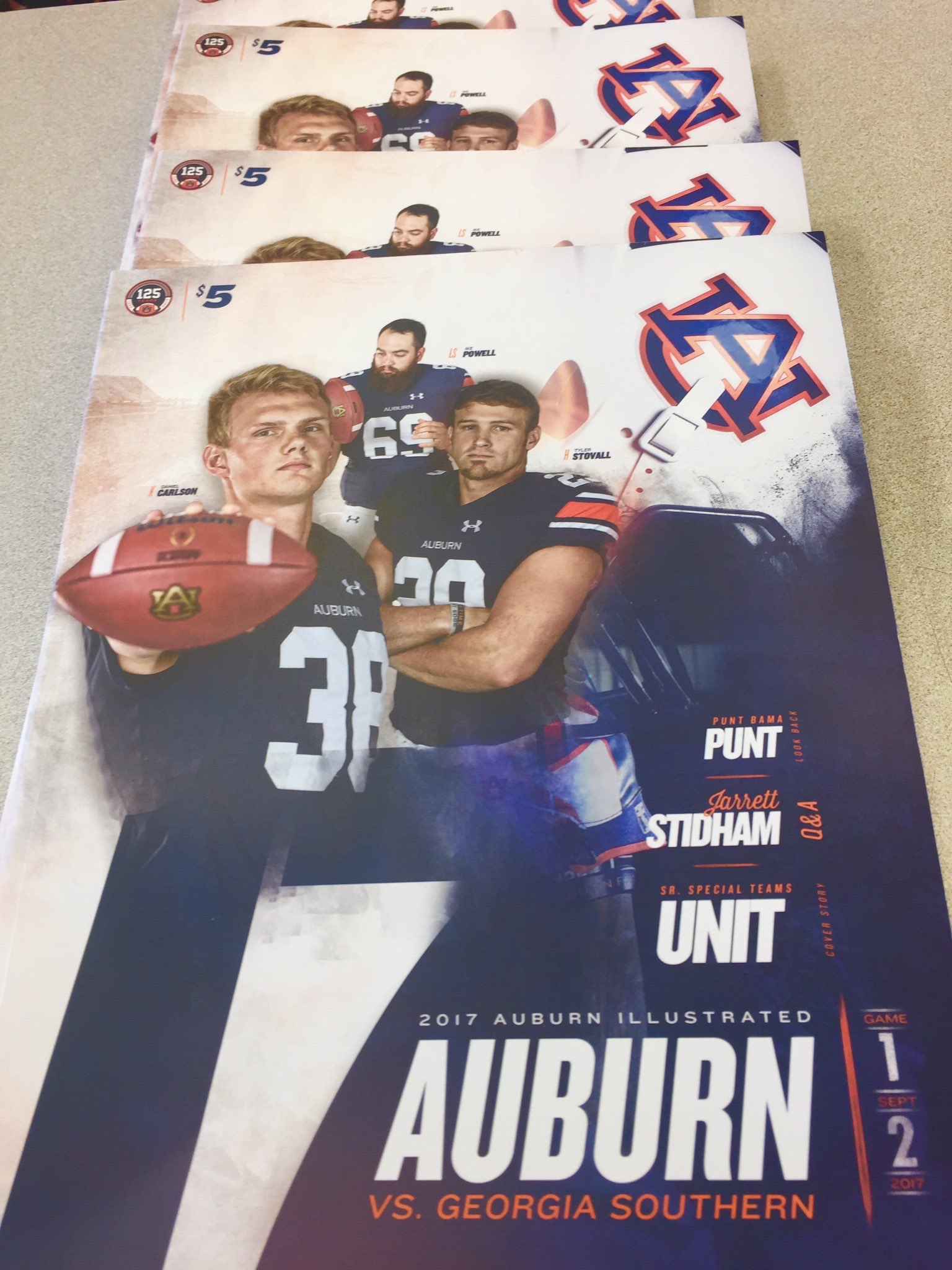 Photo via @AUGoldmine.