42-year-old Jason Dufner graduated from Auburn in 2000 with a degree in economics. However, golf was his passion throughout his education, playing as a walk-on at university. He won three titles during his amateur college career, during which he made the finals of the U.S. Amateur Public Links at Torrey Pines. It took Dufner some time to secure a place on the PGA Tour, having played on the Nationwide Tour and won two events prior to securing a PGA card.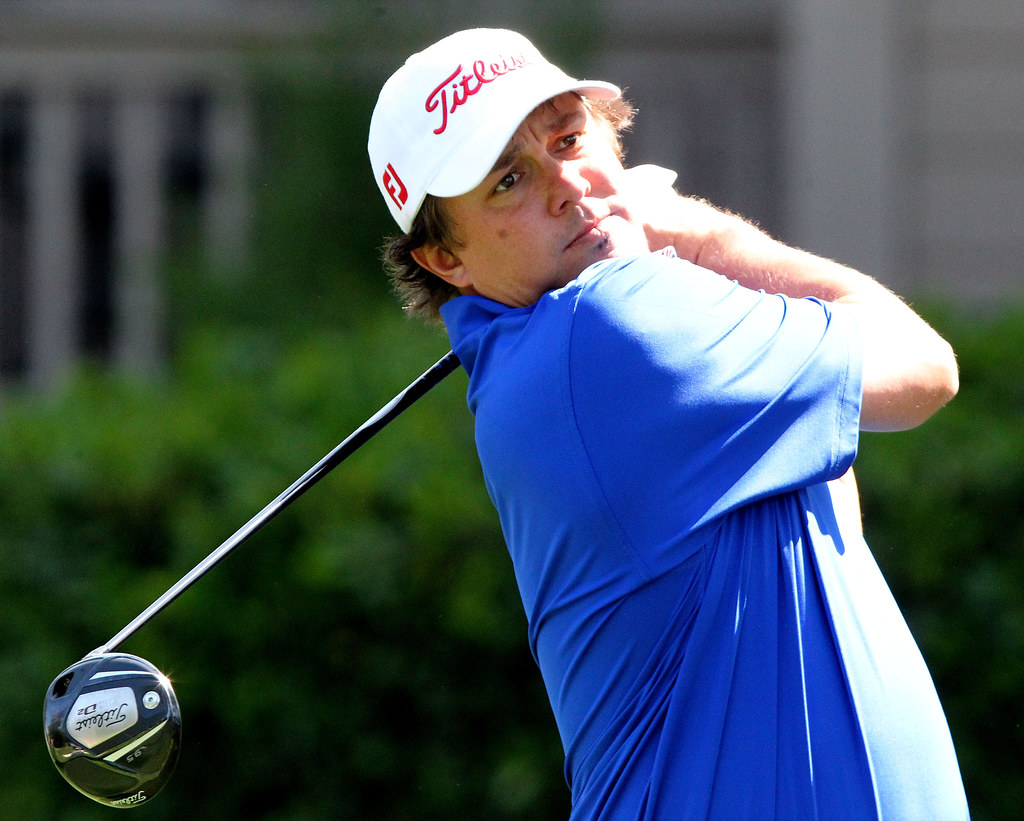 However, Dufner began to realize his potential in 2011 when he moved into contention to win his inaugural PGA Championship in Atlanta. Dufner made a three-hole playoff with Keegan Bradley for the title, eventually coming up short and having to settle for a second-place finish and a pay-day of $865,000. Fortunately for him, he didn't let that disappointment sully his progress, eventually going one better in 2013 to claim his first major championship at Rochester's Oak Hill Country Club; putting Auburn well and truly on the map.
The 2013 PGA Championship started on a relatively low-key footing for Dufner, shooting a two-under par round of 68. However, he found himself well in contention by the end of the second round, tying for the all-time lowest round in a major whilst breaking the course record to shoot a seven-under par round of 63, featuring an eagle and five birdies. Making the cut was all but assured after just 36 holes, going into the third round with a two-shot lead.
The pressure of being the tournament leader appeared to get to Dufner somewhat the following day, performing well below his second-round standards, carding a one-over par 71 to finish one shot behind the new leader, Jim Furyk. A stunning front nine on the final day from Dufner helped to open up a two-shot lead over Furyk entering the back nine. Despite trading bogeys and pars, Dufner maintained his two-shot advantage going into the final hole. Furyk could only manage a bogey and Dufner holed for par to secure a life-changing win by two shots, finishing ten under-par.
However, even PGA Tour titles have been hard to come by since that success. In the majors, Dufner's best performance since 2013 was tying 14th in The 2017 Open Championship, although he did win the 2017 Memorial Tournament in the same year. Given his distinct lack of firm in recent years, it is unsurprising that Dufner is unlikely to compete at the top end of the leaderboard in the upcoming 2019 PGA Championship. After his exploits at the Masters, it should be of little surprise to anyone that Tiger Woods is the leading contender for the PGA Championship. According to Oddschecker, Dufner is rated a +15000 shot to return to the top table of golf at Bethpage State Park's Black Course.
Woods will certainly be fresh for the PGA Championship, having committed not to playing any events between the Masters and the PGA Championship. According to the well-respected SportsLine simulation, market faith in Woods could be misplaced however, with British hope Justin Rose said to be well-placed to make a strong tilt at the title. As for Dufner, just making the cut would be a stepping stone to brighter things once more.