If you're a fan of wrestling – the admittedly-fake kind – you know that WrestleMania was last night. If you are just some dude that breathes air, you know who the Undertaker is and about how long he's put on the tights. You may have to be a newer fan of wrestling to know who Roman Reigns might be.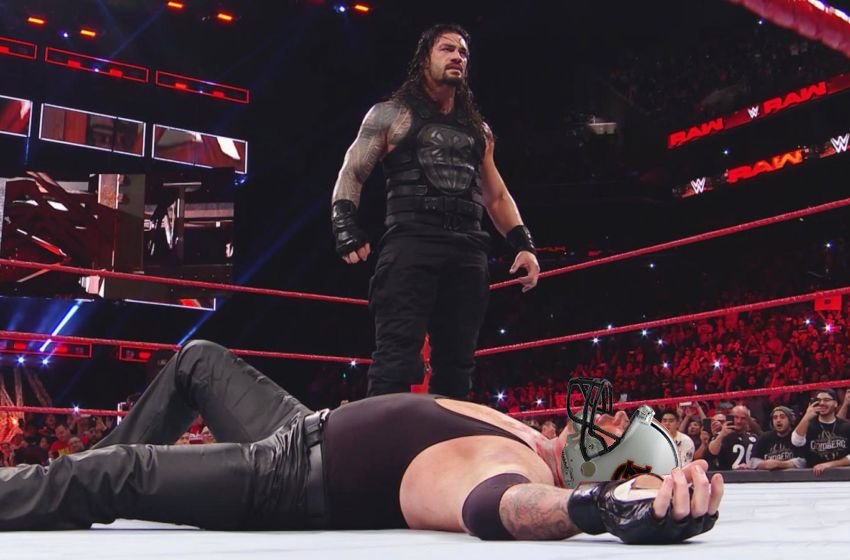 So last night, Roman Reigns battled the Undertaker in the main event of WrestleMania 33. It was Undertaker's 25th Wrestlemania. In the 24 years prior, he had a record of 23-1, his lone loss coming to Brock Lesnar.
Rumors had been swirling that last night would be Undertaker's last WrestleMania and maybe even his last match ever. To do that, in the way wrestling works, he probably needed to lose. And he did so at the hands of the smark-hated Roman Reigns. Truly, Roman beat the mess out of him, as any guy half your age would. After the match, Undertaker left his gloves, his coat, and his signature hat in the ring, signifying that he was hanging it up.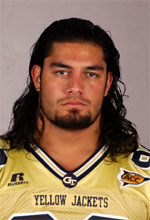 But this wasn't the first time Roman Reigns has beaten somebody into near or possible retirement. Before Roman Reigns was Roman Reigns, he was Joe Anoai, an All-ACC defensive tackle at Georgia Tech.
If you are over 20 years old, you may remember those two anomalies in the mid-2000s when Georgia Tech somehow played Auburn sandwiched around one of the best years in Auburn football history. Yeah, that time Reggie Ball beat Jason Campbell, Carnell Williams, and Ronnie Brown in Atlanta, before their fans tore the goal post, took it out of the stadium, and walked it down the street.
And that other time where Brandon Cox was making his first real start as a college quarterback and threw four interceptions. Yeah, Joe/Roman was there for both of those.
In fact, he was part of a play I distinctly remember from 2005. Late in the game, with Auburn somewhat driving, Joe/Roman got through the line and hit Cox's arm as he was throwing. This caused the pass to flail through the air, which ended up being, yep, another interception.
Immediately, and somewhat inexplicably, Joe/Roman completely obliterated Cox. But why? Dirty play, right? Boo this man louder than every smark in every WWE crowd does today!
https://www.youtube.com/watch?v=5-fKkFfXtus
Nope, it was a legal hit. As soon as the ball was intercepted, Brandon Cox then becomes the defense and Joe/Roman becomes a blocker. While it hurt to see another interception and then to see your quarterback get hit harder than four Superman punches off of Undertaker's 52-year old skull, it was legal.
Before Roman Reigns was (probably) retiring the Undertaker at the chagrin of every neck-bearded smark in a WWE venue, he was nearly retiring the Auburn quarterback that never lost to Alabama.