Kenny Dillingham was announced Monday as the new Offensive coordinator at Auburn. Dillingham spent 3 years at Memphis serving in 2018 as the Offensive Coordinator. The (Memphis) Tigers had 12,945 yards and 129 touchdowns in the 2016 and 2017 years combined, reaching as high as ranked as number 4 in total offense in 2017.
https://twitter.com/AuburnFootball/status/1071977827229151233
Dillingham was a part of a coaching staff that broke just about every school record an offense could break in 2017. Memphis in 2017 set records in points (592), plays (941), total yards (6,917), passing yards (4,355), completions (307), attempts (488), offensive touchdowns (72), and passing touchdowns (39). Memphis also became the first program in college football history to have a 4,000-yard passer, 1,000-yard rusher, and 1,000-yard receiver. In 2018, Memphis was ranked 7th in scoring offense (44.2 PPG), 3rd in rushing offense (285.54 YPG), and 4th in total offense (534.3 YPG).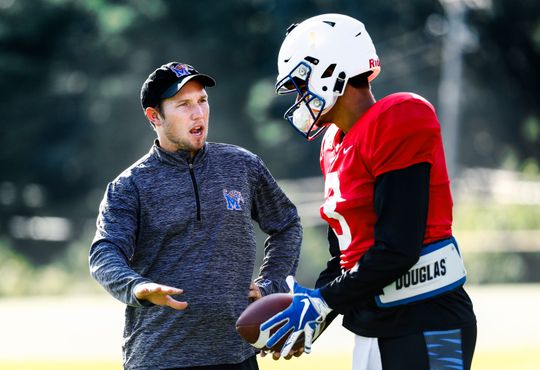 Dillingham (28) is the youngest offensive coordinator in the SEC (Alabama and Tennessee haven't hired an OC). He has had a quick ascent in the college football world and has had great success everywhere he's been. He will have the chance to prove himself at the highest level in college football. War Eagle, Coach!