I'm not sure if you heard yesterday, but Auburn lost one of their 2012 commitments in Darius Philon, a 3-star DT from Vigor High School. Well, technically he didn't commit anywhere else. He's just opening his recruitment back up.
Funny, but it appears that just after he committed to Auburn, Saban swooped in and told him he could get him to the NFL. I guess neither of them paid attention to the fact that half of Auburn got picked up by an NFL team after the lockout was over.
So there's still a chance Philon could come back, but either way, I don't think you'll care anymore after you watch the highlight video of Tyler Nero, the 3 or 4-star DT from Atmore, AL that just committed to Auburn today. There is no sound, but that's only because any music currently known to the world would only cheapen the level of pain brought forth by Mr. Nero.
I'll be honest, part of me wishes Philon ends up going to Alabama so we can talk about the fact that he looks EXACTLY like Gwyneth Philbin. You know, Darryl Philbin's sister from season 6, episode 2 of The Office.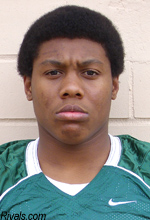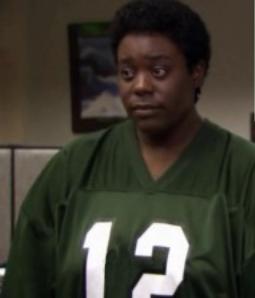 Seriously though, if the coincidence of them both being photographed in green jerseys, having the same hair, and having very similar names (Philon, Philbin) doesn't prove there is a God, I don't know what will.
Credit to somebody on The Bunker for finding this connection.