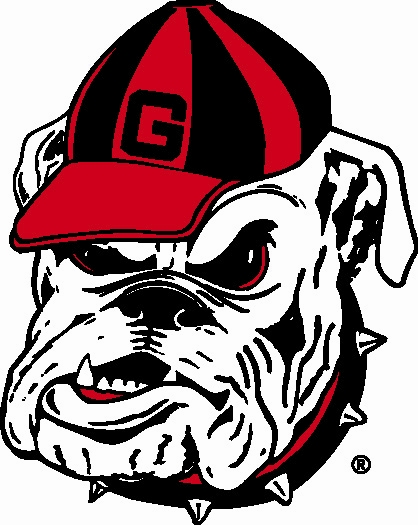 For the last decade, Auburn has beaten Georgia exactly twice. Two times. The Tigers' record against the Bulldogs in that span is 2-8. The two times? Oh, it was that year Auburn won it all and the year Auburn was a few seconds from winning it all. So it appears that it has taken two of Auburn's best teams of the current century to beat Georgia. We know that shouldn't have been the case, but either way it's setting up for this year's team to possibly join the ranks of the teams that have been able to beat Georgia.
Before the last 10 games came the year that Brandon Cox knocked off Georgia in Athens with a pass to Devin Aromashodu. That just happens to be the last time Auburn won in Athens. Another unexplainable thing.
The last time Auburn went to Athens they were ranked #9 and appeared to be salvaging a year of frustrating losses. Well, Todd Gurley returned and Auburn was blown out by a mediocre Georgia team.
Last season, a bad Georgia team beat a mediocre Auburn team that had no business losing to the Bulldogs. If Auburn's offense was playing anything like they have played in the last month, Auburn would've won by 30+. But like the last decade, some sort of Mark Richt divine intervention gave the undeserving Bulldogs yet another win.
That's over.
Mark Richt, in the most Georgia thing ever, is gone. He's making Miami good again. Kirby Smart is calling the shots and he's needing last second field goals to beat Missouri and Kentucky. They beat Nicholls (formerly State) by two points. A freshman is taking the snaps. Nick Chubb is running the ball, but you wouldn't know it. His offensive line is giving no time at all. There is exactly no reason that Georgia should beat Auburn.
However, to make it interesting, Auburn is experiencing some injuries at exactly the wrong time. It almost got them beaten against Vanderbilt last week. Tre Williams was out, but should return. Tony Stevens was out, but should return. Sean White was out for a half, returned, and should play the entire game despite not being 100%. Kamryn Pettway was strangely injured on what would have been the game-icing play. Needless to say, the best aren't at their best.
That being said, it sounds like the only question mark is Kamryn Pettway, and I honestly think he'll be fine. But like we've seen Gus do all season, he'll plug and play with another running back until it's seen that the other one, the hurt one, needs to come in. The same thing happened with Kerryon Johnson. He was the starter, and went down in the Mississippi State game. Kamryn came in and took over the spot.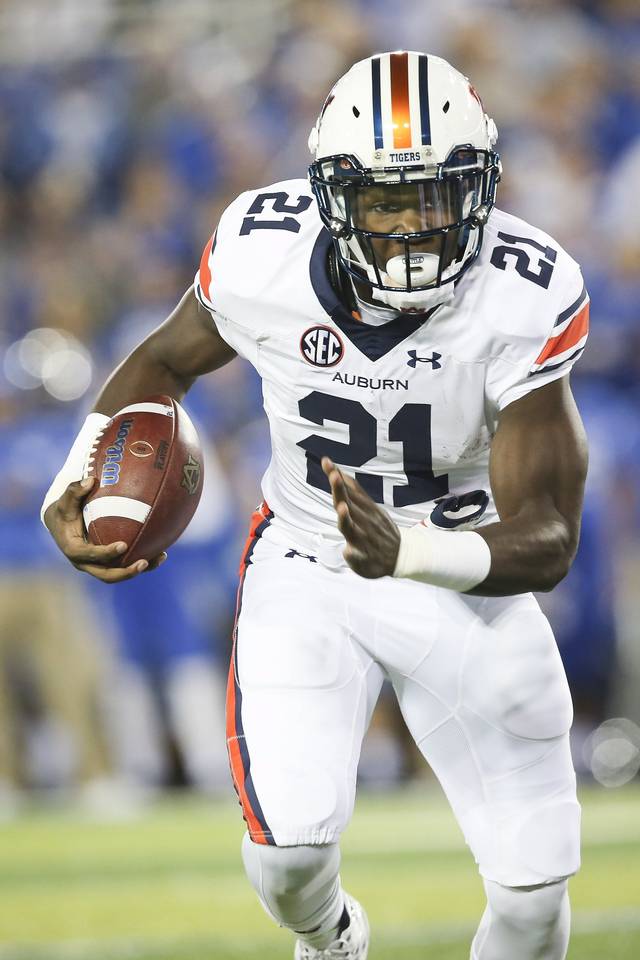 Kerryon probably could've played the next game, but if you have anybody else that's 100% doing just fine, why even try? Therefore, although I think Pettway would be good enough to play, he probably won't start. Why? Because Auburn's offensive line is playing so well that literally anybody on the team could get five yards a pop. I know it's simple to fall into the train of thought that the guy you see running down the field is the only guy that can do it, but Auburn has shown that multiple guys can do it.
As I said earlier, aside from the game being played in Athens, there is no real reason to think that Auburn can't win convincingly. They are easily the better team. The problem is handling the pressure of a team playing for something against a team that's sole purpose is just to ruin that.
If Auburn can get up early and take the crowd out of it, this Georgia team will roll over like the Dawgs they are. They've experienced some bad losses and they'll quit the barking really quickly when they see a rival doing it to them, too.
Kerryon and Stanton will shoulder the load, Sean will be healthy enough to throw it around like his SEC-leading self has been all season, and the defense, with all starters healthy, will shut down a Georgia offense that's been shut down all season.
It will be over late in the 3rd and Auburn's ticket to the SEC West Championship game will punched. This has needed to happen for a long time, and the circumstances are too much for Georgia's blind luck in this series to overcome.
Auburn 34, Georgia 13