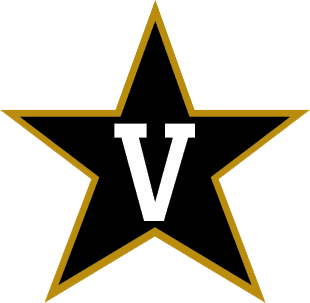 The Vanderbilt Commodores come into Jordan-Hare Stadium on Saturday morning with a 4-4 overall record and a 1-4 SEC record. They currently sit at 6th in the SEC East, and their lone conference win came against the reeling Georgia Bulldogs.
Other than a 31 point loss to Georgia Tech, the other three losses (South Carolina, Florida, Kentucky) have been within a touchdown.
Auburn is coming off their 5th straight win after beating Ole Miss 40-29 on the road last weekend. They are currently ranked in the top 12 of all major polls and as high as #9 in this season's first College Football Playoff ranking. The Tigers are surging and need a game like this at this time.
While both games ended with Auburn winning by 10+ points, Arkansas and Ole Miss are still teams that were or should've been a big test for Auburn. They were definitely road blocks that at the time were the difference in Auburn being bowl eligible or not. They were high stress games, at least for a time.
Now that Auburn has knocked off both, that pressure is gone, but now there is new pressure. That's why a team like a Vanderbilt, a team that everyone knows is inferior to Auburn, is welcome this week.
Vanderbilt does have the 2nd leading rusher in the SEC (behind Kamryn Pettway) and is always known for their defense, but they have yet to play a team playing like Auburn is playing right now. They hung with Florida for a bit, but the Gators aren't anything special and would be middle of the pack in the West right now. The Commodores did beat Georgia, but that tells us more about the Bulldogs than it does about Vanderbilt.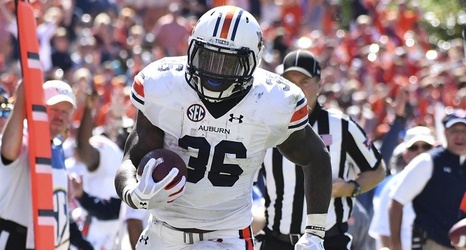 Auburn is slightly beat up after a tough win last week. Tre Williams and Javaris Davis both left last week's game with injuries. And Tony Stevens didn't play due to a previous injury, but he should be returning. All supposedly practiced this week, but I'm sure they will be limited. Again, that's why Vandy is welcome this week.
That's not to say that Auburn will take this team lightly. As I said, there is new pressure on Auburn. They are in the hunt, and they must win every game from here on out. Not that Auburn would ever come out and not care in a game against Vanderbilt, but if they were already out of the playoff race, they may not get too amped. But now, every game is still all business.
The main factor going against Auburn is the early kick. Vandy has already knocked off Georgia between the hedges in an early game, so they know how it feels to hush a crowd. But just as as team has added pressure and has to take a business-like attitude, the fans must take on this job as well.
Every game is still important, and Vandy does have what it takes to beat a team in a silent stadium with unenthused players. I don't think that will happen. Gus don't play that.
Auburn will lead by 14 at the end of the 1st, Kamryn Pettway will have 150 by halftime, and John Franklin III will play the entire 4th quarter. It won't be the Arkansas blowout, but the starters will be out in the 3rd quarter.
I don't care what Vandy can do to an unenthused team. This Auburn team is rolling and they know what they have to do. There's no stopping them this week.
Auburn 45, Vanderbilt 10