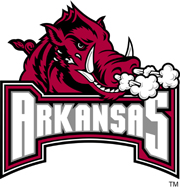 During his time at Auburn, Gus Malzahn is 5-0 coming off bye weeks. That includes wins over Ole Miss and Alabama in 2013, Kansas State and South Carolina in 2014, and Kentucky in 2015. This year, Arkansas looks to be the first team to knock off Auburn's Gus Malzahn after a week's rest.
The Razorbacks of 2016 ain't your mama's Razorbacks. These Razorbacks ain't a two-headed running back slashing through gaping holes caused by 400-pound lineman bookended by double tight ends. These Razorbacks, led by the brother of last year's Razorback signal-caller, Austin Allen, throw the pigskin around… a lot.
Allen currently leads the SEC in passing yards and touchdown passes. He threw for over 400 yards against Alabama's secondary. I wrote that like it means something. Alabama's secondary has been their weakness all season, but he still threw all over the #1 team in the nation. It's a shame they still lost by 19 after all that yardage through the air. And there is your problem.
Arkansas is currently dead last in the SEC in giving up rushing touchdowns. What does Auburn do? Well, lately they run for touchdowns. It's pretty much where all of the scoring comes from when it's not coming from the SEC's leading scorer, Daniel Carlson.
Auburn's offensive line has been a force the last two games and it's opened up the running lanes for whoever is back there. Kerryon will be healthy enough to play, but Pettway may get the bulk of the runs early.
Sean White may not lead the SEC in yardage, but he does lead the SEC in quarterback rating and accuracy. So what you've got here is one of the best rushing teams in the SEC (against one of the worst rushing defenses), with a quarterback who can put the ball wherever he wants when he's asked to throw it. It's a balanced offense against a reeling defense.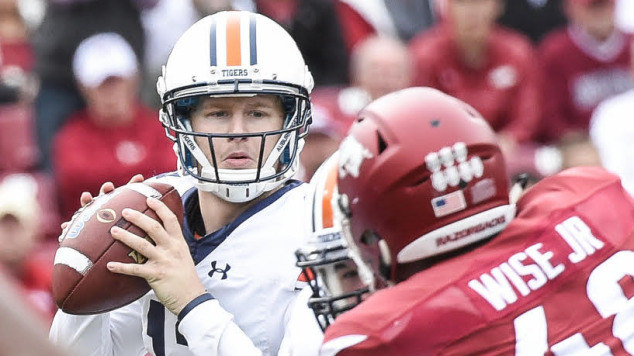 Auburn's defense has still been the strongest unit of the team and has only allowed over 20 points once all season. So while they may be tasked with defending against the team with the highest passing output, it allows those people named Carl Lawson and Marlon Davidson to pin their ears back and tee off on Austin Allen.
It's a night game in Jordan-Hare with the excitement level near the highest it's been all season. People are starting to notice Auburn. Vegas notices Auburn enough to think that the Tigers will beat Arkansas by 10. All things are moving in the right direction.
What we have here is a good, but one-dimensional offense against a good defense and a well-balanced offense against a bad defense. Who wins that one? With it being at home it seems pretty simple to me.
Auburn will dominate from start to finish. Austin Allen will have one drive laden with a few deep balls, but it will happen after Auburn is already up 17. Both quarterbacks and both running backs will be responsible for touchdowns and the defense will have two turnovers.
Auburn wins big to avenge that dumb, awful 4OT loss from last year. Yeah, Auburn big.
Auburn 38, Arkansas 17