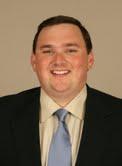 Flint Harris (@Flint_HolyTurf) is an Arkansas graduate that used to run and write for HolyTurf.com, a site all about the passion of college football, specifically the SEC and Big 12. Flint has been a staple of the Arkansas-themed Other Sidelines, and he's never given me a reason to not invite him back. Flint's still a good guy. It's just that Arkansas part that keeps us apart. 

1. What is an Arkansas fan's first thoughts of Auburn football right now?

I think of Mama Goldberg's nachos and Nova or Spirit flying around the stadium! As for most Arkansas fans, hmm…I'm not sure. Arkansas has been feast or famine against SEC West foes the last two plus seasons with the exception of Auburn. The Hogs can't beat any SEC West team with a dark shade of red or maroon on the color wheel, but is 5-0 against ranked Ole Miss and LSU teams. Auburn is the exception with the schools splitting the last two games. It's impossible to think about Auburn and not think about Gus, and now Lashlee.
2. Are you fully devoted to Bret Bielema? Does anything about him bother you?

I am and so would every Auburn fan if he coached in the Loveliest Village on the Plains. For a guy with a life almost nobody could really relate to (big salary, high profile wife, big time job), he manages to make himself so relateable. He is a good follow on Twitter. He is a great fit at Arkansas because he too was an underdog type of player at Iowa. He has his own style and sticks to it.
He holds players to a high standard in the classroom and off the field. He has gotten rid of players who refuse to apply themselves academically or who act the fool off the field. That being said, he is definitely a player's coach. If you missed the story about him flying home with starting OL Frank Ragnow after the unexpected death of his father to begin Alabama week, it's worth a read. Alabama has owned Arkansas, but Bielema focused on his grieving player and not the one opponent he has had circled on the calendar since the off season. I don't think every coach would do that.
3. What's up with all the passing? I thought Arkansas only recruited Hawgs up front to open up gaping holes for the run game?

Shhh…don't tell anyone, but the rushing attack is weak against good defenses. With three new starters on the OL, it shows. This is the best group of wide receivers in Fayetteville since the end of the Petrino days. Little ole' Drew Morgan looks like a Cole Beasley/Julian Edelman clone. Keon Hatcher is Allen's go-to guy. Allen had one poor game against Louisiana Tech that almost ended with a dismal loss, but he has been really good since then.
4. Name two current Auburn Tigers that scare you and why.

Running QBs are killing Arkansas this year: Kenny Hill had 93 yards and two touchdowns for TCU, Trevor Knight averaged 15.7 yards a carry in a 157-yard, two-TD performance for the Aggies, Jalen Hurts ran for two touchdowns for Alabama, Chad Kelly had 89 rushing yards and two touchdowns for Ole Miss! I would just assume not see John Franklin running loose, so hopefully Sean White plays just good enough, but not too good, to keep Franklin on the bench.
Carl Lawson and his five sacks in the last three games seems like the kind of guy who may make Austin Allen question why he ever decided to play football.
5. Besides the obvious, name two Razorbacks that should Auburn fans should keep their eye on.

We like tight ends at Arkansas, so keep an eye out for #83, Jeremy Sprinkle. He is a specimen with an NFL career ahead of him
Brooks Ellis (#51) is the every man linebacker. A homegrown kid from Fayetteville HS. If he gets to the action, he will make the play. He isn't the fleetest of foot.
6. Where will each team have an advantage over the other?

I believe Auburn will have success running the ball on Arkansas. Austin Allen is having an All-SEC caliber season. No really, he is. He leads the SEC with 18 TDs and is second in passer rating-yes, I know Sean White is number one in passer rating. If Allen has time to throw, which has been a real issue, he along with his excellent receiving corps will hurt a defense.
7. Which matchup intrigues you the most and why?

We can certainly talk about style of play, but keep an eye on the kickers. Daniel Carlson is good at kicking a football. Adam McFain just won the kicking job a few weeks ago. He's a walk-on senior about to see his first meaningful action in an SEC road game.
8. What's your prediction/analysis for the game?

I know I have written this for several years and have picked the Tigers several years in a row. I actually picked Arkansas last year, then deleted it, and went with Auburn. For Arkansas to win they have to run enough to keep Auburn honest, win the turnover battle, and not botch special teams. I just don't see all of that happening. I think Auburn wins 34-27.
9. Where will Auburn and Arkansas end up this season?

Arkansas has a good shot of getting to 8-4 with a reasonable November schedule and a history of finishing strong under Bielema. Add a bowl victory in for the Hogs for the third consecutive year and that is a 9-win season in Fayetteville. I also see Auburn ending the season 8-4, and Gus moving into 2017 on every preseason 'hot seat' list. I think that the mild heat on him this year is a little ridiculous.
10. Bielema, Malzahn, and Petrino walk into a bar… finish the joke.

Ha…what a set up! Well, it would have to be Theo's in Fayetteville where Bielema is known to enjoy a cocktail in the offseason. Petrino would…I can't even finish this sentence. All the while Gus would be curious why he can't get anything smothered, covered, and chunked while muttering 'crud' underneath his breath at his predicament.