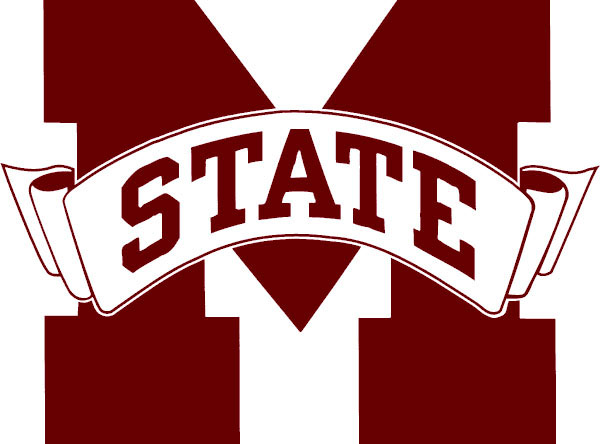 Auburn travels to Starkville this weekend for their first road game of the 2016 season. The Tigers have gone loss, win, loss, win, win in their first five games. Those two losses have come against teams currently ranked in the Top 8. Auburn should've beaten both.
The Maroon Bulldogs of Mississippi State have gone loss, win, loss, win. The two losses came from South Alabama and LSU. One of those wins came against what is arguably one of the bottom three teams in the SEC (South Carolina) and the other win involved giving up 35 points to the football team from UMass. The lone, and I mean LONE bright spot from the Bulldogs season has been coming back from a 20-point deficit at LSU to only lose 23-20.
That was LSU with Les Miles holding back an injured Leonard Fournette. That was LSU pre-Orgeron/pre-offensive explosion. They came back a little bit on a mediocre LSU team without their best assets. That's the positive from this year. That's it.
The loss to South Alabama is embarrassing and it has silenced the usually very loud cowbell-ringing Maroons from Starkville. The trash talk is much less than when Jackie Sherrill was cheating or Dak Prescott was throwing the football. But South Alabama isn't that bad. They beat then-ranked San Diego State last week. Even still, this is the SEC. You don't lose to, nor do you travel to South Alabama like Mississippi State did a few years ago. These are all the things you don't do. And you do them, Mississippi State. For that you must be punished.
Over the last four years, Auburn is 1-3 against the Bulldogs. That includes a 28-10 loss in a terrible 2012 season (one that Dan Mullen said was his best win ever), a last-minute win early in the 2013 season, a sham of a game in 2014, and last year's 8-point loss with Sean White making his first start ever. Aside from 2012, which was just bad all around, Auburn had a great chance to win all of those. Officials and freshmen QBs playing Senior QBs were the difference in the others.
As I said, Sean White made his first start against the Bulldogs last year, and he played fine. I'd even call it really good if you factor in the situation. Since then, he's improved greatly and is one of the SEC's most accurate passers.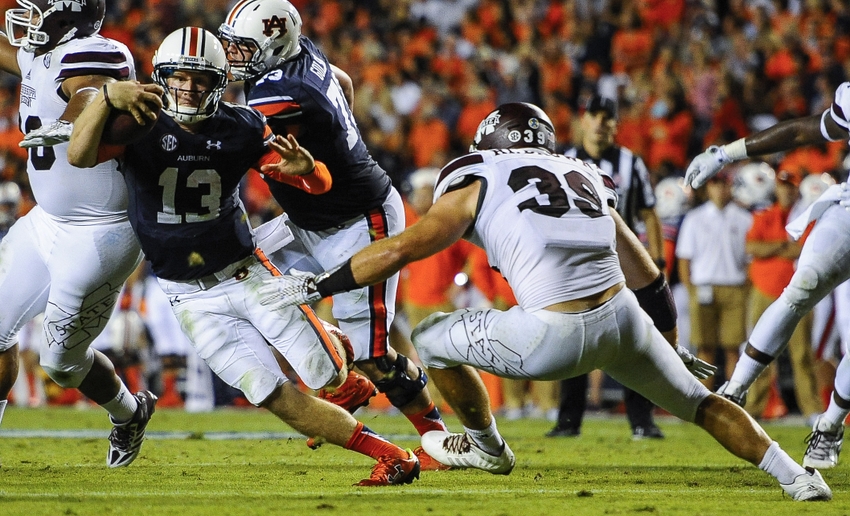 Auburn didn't score any touchdowns in the 17-9 loss last season, but between the 20s it was all good. Much like we saw against LSU earlier this year, the redzone offense was a problem then as well. But I have to believe that last week, even though it was UL-Monroe, helped get Auburn out of that funk. Three of their four hundred touchdowns came from runs inside the five yard line. There were different sets, and the lighter competition helped Auburn worked out the kinks.
Yeah, Blogle, but that was a SunBelt team. This is an SEC defense. Well, you're right on one point. They do play in the SEC. But they also gave up 35 to UMass, and they also aren't run by Manny Diaz anymore. Diaz apparently stole a Malzahn playbook at some point in the past because even in 2010, with the Cam Newton that Mississippi State try to buy, Auburn only scored 17 points in that win. That's gone. He's at Miami with Mark Richt.
In every facet of the game, Auburn is the better team. They have a better, more-experienced quarterback. Both lines are better. The running backs are better. The wide receivers are better. The secondary is better. It's a fact. BUT…
It is the first road game. It is Starkville, where they don't follow noise-making rules, and dumb things happen. BUT…
The Maroons fanbase is down. They don't believe. They are showing up full of hope and that's it. The only thing Auburn can't do is give them more hope. If you give a fanbase and a team that knows they are outmatched a reason to ring a cowbell even louder, it has the makings for a disastrous day on the road.
I do not believe this team will do that. Sean White loves playing on the road. He's won on the road. This team is going up and Mississippi State is a step along the way. Auburn is the better team. Auburn should win. Auburn will win.
The Tigers will have a two touchdown lead at the half, make a big stop early in the 3rd quarter to kill all hope, and John Franklin will play most of the 4th quarter.
Auburn 38, Mississippi State 13