Auburn basketball enters it's third week of the season as they head to the Bahamas for the Battle 4 Atlantis Tournament.The rest of the field includes Baylor, Syracuse, VCU, Michigan State, Arizona State, Loyola Chicago, and #22 UConn Huskies who will play Auburn in round one. This will be a big week for Auburn to prove that they can play with quality opponents. Getting two wins in Nassau would be huge for their RPI.
Game 3 vs South Florida
Auburn is coming off a comeback win against South Florida where the Tigers had to come from behind to pull off a 58-52 victory. The first half was very poor from Auburn. Their first points of the game came after South Florida had taken a nine point lead. The Tigers shot 19% percent from three-point range ND Hd eight turnovers.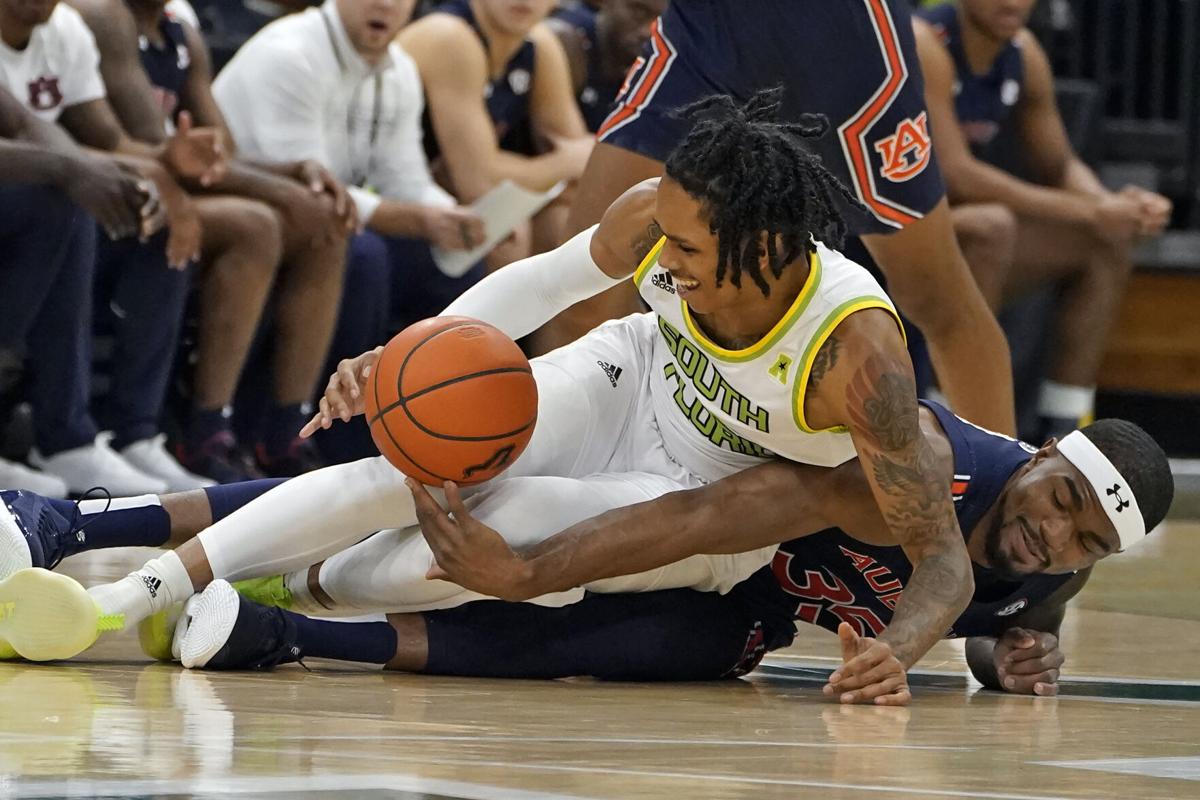 Auburn seems to be a 2nd half team as they overcame a halftime deficit for the 2nd game in a row. A 15-0 run would see them take their first lead with ten minutes to go in the second half. K.D Johnson had another solid performance off the bench with 15 points. Zep Jasper had career best 13 points and Jabari Smith added 9 points.
Head coach Bruce Pearl said that at halftime they discussed how they could "effectively move the ball" in the second half. He said they responded and did a "little better" in the second half.
Looking Ahead
Auburn takes on UConn on Wednesday at 1:30pm CT. The game will be live on ESPN. The Huskies are 62.1% favorite according the ESPN's matchup indicator.

The Huskies have one of the best defenses in the nation. They have allowed only 51.3 points a game this season, which ranks 5th among all Division 1 teams. Auburn's offense has to play better than the previous two games. The Tigers have to be quicker on offense or they will struggle to score points.
If Auburn were to beat the Huskies, they would face the winner of Michigan State vs Loyola Chicago. If they lose then they will play the loser of the same game. Other 1st round matchups include Syracuse vs VCU and Baylor vs Arizona State. The winners and losers of those games will play each other.