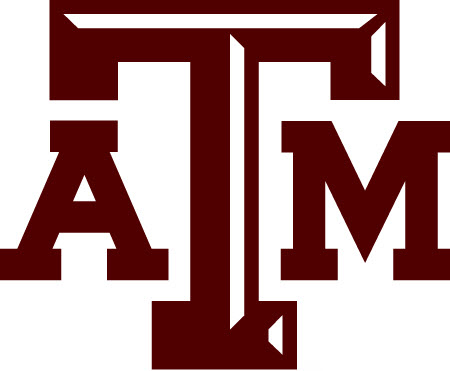 The preseason is over. A pointless game against an ACC team is gone. A win that corrected all things is gone. The SEC is here. The Texas A&M Aggies are here. It's all that matters.
Regardless of what happens before the SEC schedule gets started, if you win the the SEC, you're probably going big places, and that starts on Saturday.
The Aggies roll into Auburn having never lost on the Plains (2-0: 2012, 2014). So far they have blown a big lead to UCLA before beating them in overtime, and then blew out a team you probably didn't know existed.
Trevor Knight, the guy who we loved for a short time for beating Alabama in the 2014 Sugar Bowl as a freshman, is their quarterback. He was third-string at Oklahoma, so he transferred to Texas A&M, where they went from three quarterbacks to zero quarterbacks in one season. He has legs and a decent arm, but Sadie Robertson broke up with him before the season, so he must not be that great.
They still have Myles Garrett who literally did nothing against Auburn last season. Seriously, I never heard his name once, unless you count the time where they tell you who to watch for in the game. I was watching. You know what I saw? Nothing.
Admittedly, he was being blocked by Shon Coleman, who is now in the NFL, but one guy does not a defense make. I'll also remind you that in the midst of a down season, Auburn's current third-string quarterback beat virtually this same defense on the road last year.
Speaking of Auburn's quarterbacks, Auburn has one, maybe even two that are pretty good. Sean White dissected the defense a week ago. He did so with his pinpoint passes and his nimble legs. The boy can run and he makes good decisions. Just give him two seconds, offensive line, and he'll do it to 'em.
Speaking of running, the first time John Franklin III was given the call to hit the gas last week, he did. We knew he was fast, but we hadn't seen how fast. He's fast. As I've suspected, he may be the perfect complement to this offense.
Speaking of complements (You're so hot, Blogle. No, I said complement. You gave a compliment. Not the same thing, but thanks anyway), Kamryn Pettyway is a perfect one to Kerryon Johnson. It's easy to look at them and think one is the quick guy and one is the bruiser, but that's one quick bruiser. Pettway busted up the middle twice last week and outran 10 defenders for most of the way. He is exactly what Auburn needs.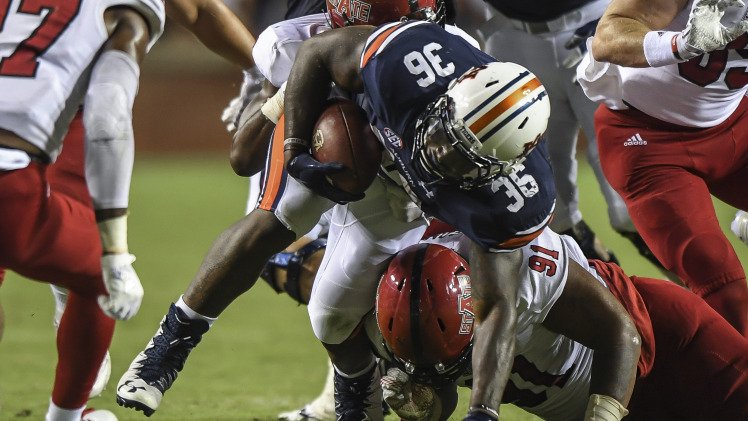 The visiting team has won all four games in this series since the Aggies joined the SEC. Texas A&M won decidedly in 2012. Auburn stole one in 2013. Texas A&M stole one in 2014. Auburn won decidedly in 2015.
On top of that, the lower ranked team has won every game since 2013. That's a lot of little weird facts, huh? This rivalry might turn out to be as weird as Texas A&M.
We really have no idea good how Texas A&M really is, but I can bet you that if the crowd from game 1 shows up and the team from game 2 shows, it shouldn't even be that close. There is one main difference in this game from last year, and that's quarterback, where I see no decided advantage. Given that Auburn dominated the game last season, I see no reason it won't happen again.
Auburn goes up early, the crowd gets into it, Texas A&M comes back a little because this series is weird, but Auburn ends up pulling away in the 4th. Sean White throws for 250, Auburn rushes for 300, and the defense causes two turnovers. Bet.
Auburn 41, Texas A&M 28