The first installment of my Stranger Things series was such a rousing success that I just had to keep it going. Obviously, the Clemson version morphed into more of a literal connection to the Netflix original show, but there are connections between Auburn and Arkansas State and some other really quirky things going on that are sure to make you realize the Stranger Things in this uncommon rivalry.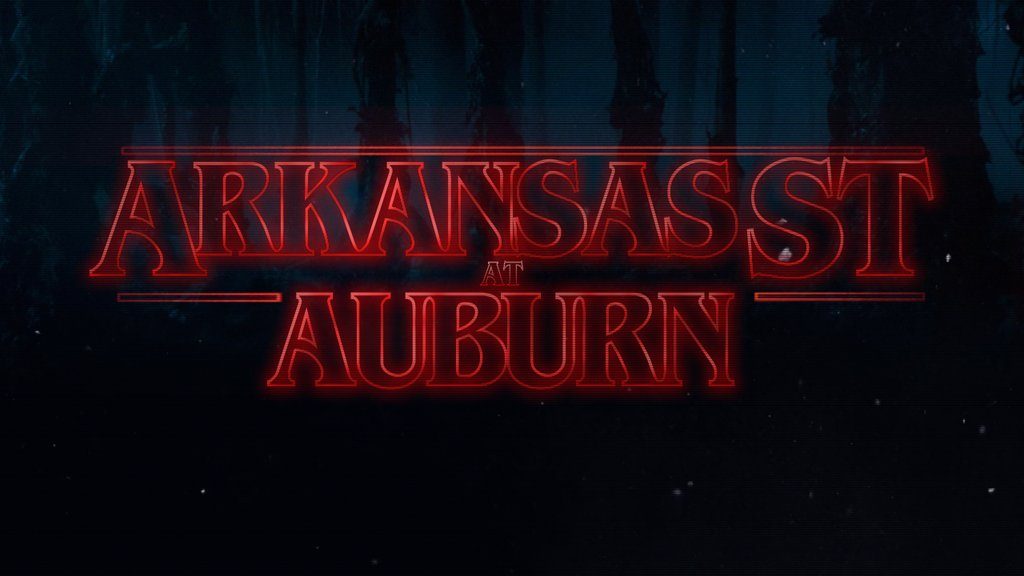 1. Trooper Taylor (and more) returns to Jordan-Hare Stadium.
Of course there are the simple connections like Gus Malzahn coaching at Arkansas State with Kodi Burns, Rhett Lashlee, and Barrett Trotter at his side before coming to Auburn, but there's so much more.
You probably know that every Auburn fan's backwards hat-wearing, towel-waving assistant coach will be returning to Auburn this Saturday as the Secondary coach of Arkansas State. That's cool. But did you also know his son, Blaise, former Auburn High School wideout, will be returning as well? It doesn't stop there. Cameron Echols-Luper, son of former Auburn assistant Curtis Luper and former Auburn High School quarterback will be joining him. Cameron transferred from TCU, where his dad still coaches.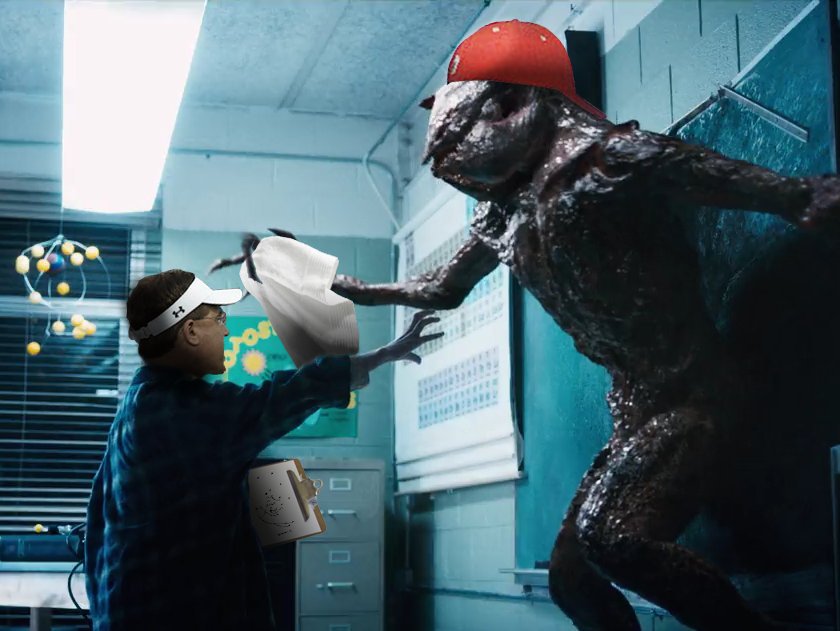 You want the Auburn connections to keep coming? Ok, well how about Chauncey Mason. That last name sound familiar? Yeah, he's Tre Mason's brother. He's a sophomore wide receiver. In fact, the only player with an Auburn connection that's not playing wide receiver for the Red Wolves is Griffin Riggs, of Auburn High School, that plays defensive end. Connections, brah.
2. 12 Arkansas State football players have been hospitalized with a virus this week.
At that time of this report, 12 Arkansas State football players have been sent to the hospital for a virus this week. According to the report, this includes several starters such as Dee Liner. You may remember him. He was committed to Auburn, and then all of sudden, before posting a picture of himself holding wads of cash, switched to Alabama. Here's to their health, but if a SunBelt team is missing some of their starters in a game in an SEC stadium, it may not be pretty.
Nobody is sure where this virus came from, but I have an idea…
3. Thayer Evans coached in their Spring game.
You read that correctly. Our favorite little Cam shadow was for whatever reason invited by Arkansas State to coach the Red Wolves offense in the 2015 Spring Game. Of course his team lost. Of course he brags about being able to coach football because he was once an assistant D-II basketball coach. Of course he has his hair spiked with the headset on.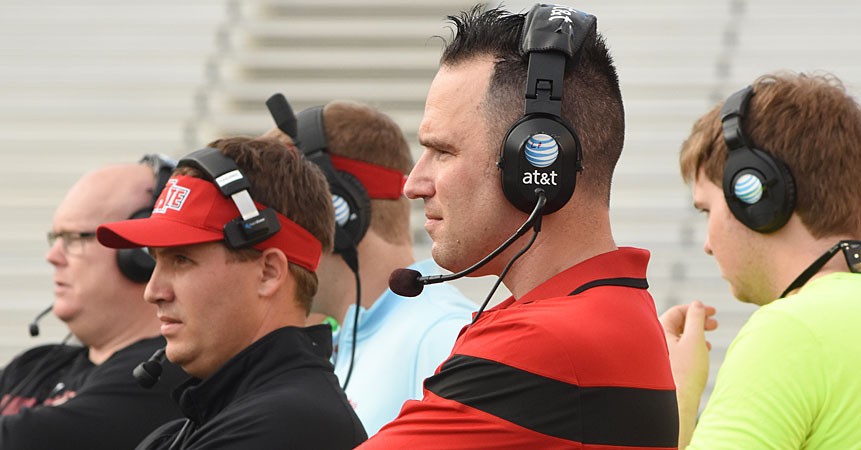 I have no idea why he was asked to coach. It's like when Alabama invited Tennessee and Vanderbilt alum Clay Travis to coach in their Spring Game. What's the upside? I don't see anything positive from it. They'll write about your program, but they do that anyway.
Oh well, even after reading the article I didn't want to read, I did learn a lot about Arkansas State's coach, Blake Anderson. He has a good story.
See, that's some Stranger Things, man. I just complimented another team's coach. Although now it's hard to remember why because he also invited Thayer Evans to coach his team. Oh well…
Note: Thayer has since been laid off by Sports Illustrated.