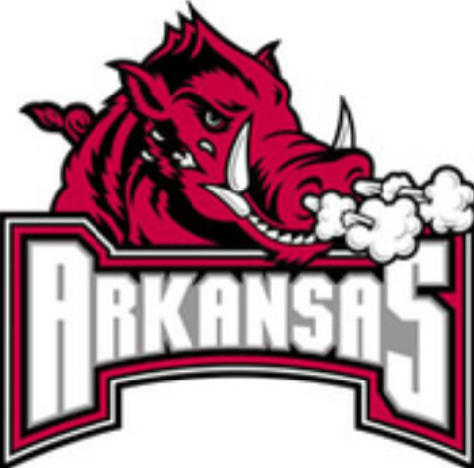 The Arkansas Razorbacks are perceived as a generally bad team, and they are a generally bad team, but they've honestly been a little more weird than bad. They started the season by beating Portland State by exactly one touchdown. Then they lost to Ole Miss by two touchdowns. At this point in the season, Ole Miss only has two other wins: Southeast Louisiana and Vanderbilt.
After that loss, the Razorbacks scored 55 in a win over Colorado State. That surprised me. Then the lowest of lows hit. The San Jose State Spartans came into Fayetteville and left with a one touchdown win. But one week later, Arkansas lost to Texas A&M by four points. And another week later, Arkansas lost to Kentucky by four points.
So by no means has anything been that great. In fact, it's been really bad, but then in games like Texas A&M, they had ever opportunity to win. So I'm not saying I'm worried, but I'm saying that the Razorbacks have at least a little something in them.
That said, I'm not exactly sure how live Reynolds Razorback Stadium will be at 11 am for a 2-4 team playing the coach they all wish they had. Speaking of that coach, Gus Malzahn has never lost a game following a bye week. He's also only lost to Arkansas once, and that took a really stupid four overtime game.
Add on the fact that Auburn lost before the bye week, and you will see a Gus like we've never seen before. You can always sort of tell when Gus wants a game and he knows he's going to be able to score at will. You saw it in the Purdue game last year. You saw it against Mississippi State this year. You've seen it in other Arkansas games in the past.
There's just something about playing the Hogs. It's his home state. He played there for a few years. He was Houston Nutt's offensive coordinator for a few years. I think that's where things changed. You'd think he be nice to the Hogs. But Houston held him back. Changed his offense. Handcuffed him. I don't think there are major hard feelings, but it's like he's trying to prove to Arkansas what he can do. Every single time.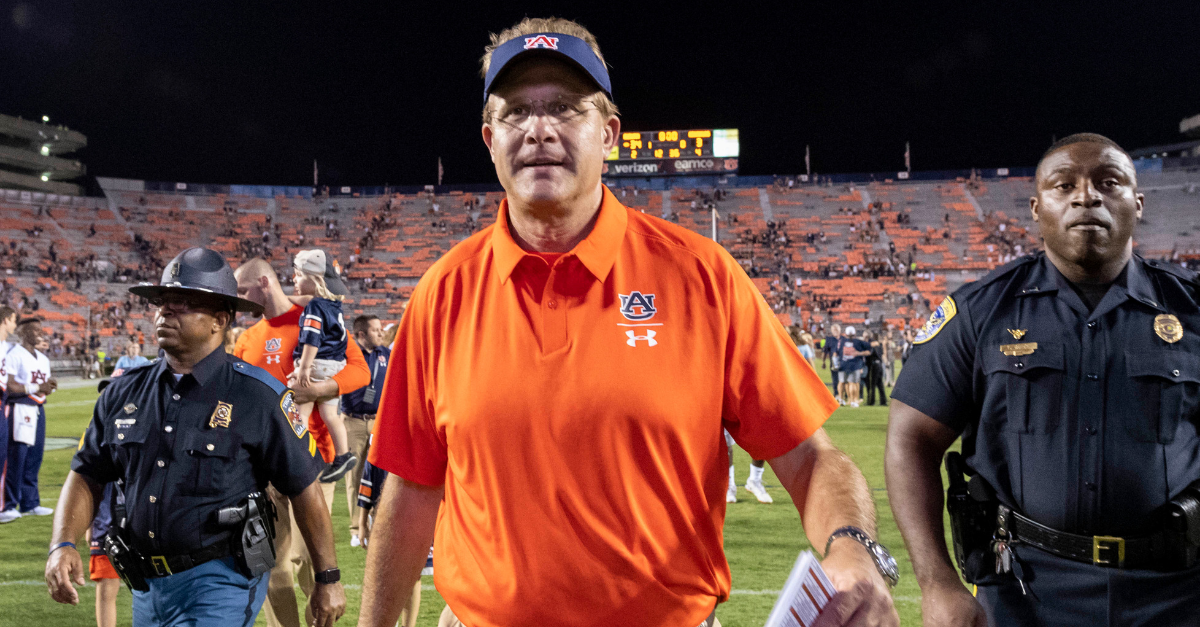 The fact that Chad Morris, a good friend of Gus's, is coaching there now, that seems to have a waned a tad. Auburn only scored 34 on the Razorbacks last year. Yeah, only 34-3. So nice.
I'm not feeling that this year. Chad has been there, done that, and wants to beat Auburn (as he should). Gus is coming off a loss he knows he shouldn't have. He's been sitting on it for two weeks. It won't be a good day for Chad. It's nothing personal. But when Gus sees a team like Arkansas, that just so happens to be Arkansas, after a loss, after a bye week, and a week before a potential Top 10 battle in the Bayou, there will be blood.
Bo Nix is smart. He knows what he did wrong. He's now seen the Swamp. Fayetteville is not the Swamp. For the first time ever, Auburn will rely on his arm due to the loss of Boobee and the need to find a new number #1 on the fly. No big deal. He'll sling it.
Bo throws for three touchdowns. Anthony Schwartz returns to the endzone. It feels like the Purdue game. It feels like the 2017 Missouri game. The crowd will be light. The crowd will be gone in the 2nd half. It's an easy one to set up a big one.
Auburn 52, Arkansas 13