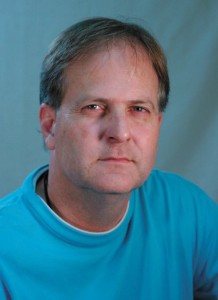 Jeff Reed (@ASUJeffReed) is editor of AStateNation.com and a career sports journalist in Arkansas. He is also a co-host of a statewide radio show and a contributor on another. A 1982 graduate of Arkansas State, he grew up in extreme south Arkansas and knew at a young age he had to get farther away from Louisiana. This is Jeff's 3rd appearance on the Blogle, so I'm basically about to have to start paying him. GoFundMe?


1. Despite the loss to Toledo, does Auburn's offensive struggles in the opener give Arkansas State fans hope of an upset?
I think when you are a G5 team you always see a chance of an upset. This is not a helpless program and has been very successful the past 5 years. Toledo was a bad matchup, and has been the previous two meetings. I think Auburn has to help some for an upset.
2. What happened last week against the Rockets? What went wrong? What went right?
IMO it was a team that did not know you still have to work despite your resume. Toledo, as I said earlier, is a bad matchup. A-State played well in areas, but not well overall. And the bottom line is Toledo is the better team right now. Wrong: how about 8 bad snaps, 5 dropped passes. Right: Specials teams played well for the most part and the defensive line played pretty good against a good offensive line.
3. Who are two Red Wolves that Auburn fans should look out for?
Good question. I'll play in with a couple of Alabama guys. Cameron Echols-Luper, who played HS at Auburn, does a little bit of everything. Dee Liner, the DL transfer from Alabama, played well vs Toledo.
4. What two Auburn Tigers will give Arkansas State the most trouble?
Not just 2 guys but how about the defensive front. That is a great unit. The Red Wolves had trouble moving the ball last week and was beaten up front.
5. What matchup will be the most interesting and likely decide the game?
Well I'm old school and always look at the guys up front. You win the line of scrimmage you win football games. I give that advantage to Auburn.
6. Does Arkansas State take pride in the fact they were the starting point for two SEC coaches?
In a way, but there is more pride in the fact that the past 5 years it has emerged as one of the top G5 programs in the country. We are proud of Gus and Hugh because they are a part of that. It is a source of pride that there were 5 head coaches in 5 seasons and in spite of that there have been 4 league titles in the past 5 years, something no one else in FBS can claim.
7. Has Trooper Taylor destroyed all of the towels yet?
I think he has added to his collection! We love Trooper. And his son Blaise in on the football team and is an all-conference kick returner and his daughter Starr is on the basketball team and will likely run track.
8. What is your score prediction and analysis for the game?
38-17. I think it is simple. Auburn wins the line of scrimmage and wins the game. I believe Arkansas State will show more than it did last week. There are some not so happy people in the A-State clubhouse.
9. Where will Auburn and Arkansas State end up this season?
Both will go bowling. I expect the Red Wolves to be in contention for another conference title and hopefully the Tigers will be in the chase in the SEC West.
10. What is a Sun Belt? How does one make a belt of the Sun, and how does Arkansas State keep winning such belts?
Ask Karl Benson those first two. The Red Wolves have won because Steve Roberts, the coach who preceded Hugh Freeze built a strong foundation and other coaches have built on that. Continuity goes a long way toward winning in a game like football where you have to build a program.