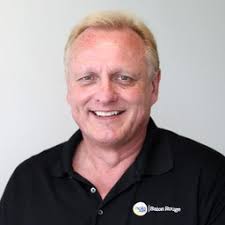 Ron Higgins (@ronhigg), editor of Tiger Rag Magazine, has covered the SEC for 42 seasons at various newspapers in Louisiana, Tennessee, Mississippi and Alabama. He's the only writer still living besides Phillip Marshall who knows where all the bodies are buried. This is his 2nd go-round in the Other Sideline, and he's just as good as before.

1. What do LSU fans think of Auburn football right now?
They are just as puzzled trying to figure out Auburn as they are LSU. They also know how crazy this series can be. No one would be surprised if the game was won on a dropkick field goal by either team's starting quarterback.
2. What's the split on the fire/keep Orgeron factions inside the fanbase? Will he be let go if he loses to Auburn?
Orgeron has a $20 plus million buyout and he'd only might be fired if LSU didn't win an SEC game the rest of the year and the school administration found some pissed-off sugar daddies to pay him to leave. The positives about Orgeron is he consistently has has top five recruiting classes, he doesn't candy coat his team's problems.
3. What is the reason for the drop-off since 2019 and do you see a return anytime soon?
By the end of last season, LSU had lost 35 players off its 2019 championship team — 14 players including 5 first rounders in the 2020 draft, suspension, transfers, key preseason (2019 Biletnikoff winner Ja'Marr Chase) and in-season (top remaining WR Terrace Marshall) COVID-19 opt-outs.
LSU lost its veteran starting QB Myles Brennan with a season-ending injury and was forced to simplify its offense for freshmen starting QBs TJ Finley and Max Johnson. Finley was 2-3 as a starter when Orgeron decided to give Johnson a starting spot in the last two games. He led LSU to wins at No. 6 Florida (37-34) and home vs. OIe Miss (53-48) to salvage a 5-5 season.
Orgeron made two horrendous coaching hires at the start of the season, including defensive coordinator Bo Pelini who produced statistically the worst defense in LSU history.
Through firings and forced retirements, he hired six new coaches in the off-season including offensive and defensive coordinators who had never called plays or schemes previously on the FBS level.
So far, LSU's struggles this season have been heavily related to massive injuries in the offensive line starting in the preseason. Not maintaining a healthy group of starters to practice together as left the O-line disjointed. LSU can't run worth a lick but Johnson and a deep group of receivers have salvaged the offense.
4. It's easy/lazy to think the late kickoff should have LSU fans even more "riled up," but at some point, when the team hasn't appeared to be that great over the last 1.5 seasons, won't they hit their wall and just pass out by halftime? Yes, I've been to Death Valley 5+ times.
After a year of being stuck inside because of COVID, LSU fans will be there in droves Saturday despite the 8 p.m. kickoff. Most of them live by the credo "Puke and Rally" from the old football movie Varsity Blues.
5. Which two unheralded LSU Tigers should Auburn fans look out for and why?
Freshman wide reciever/tight end Jack Bech is sneaky good. He has 13 catches, 9 for first downs. Also, cornerback Dwight McGlothern, who is replacing injured all-American Derek Stingley, is baller.
6. Which two Auburn Tigers worry you the most and why?
Definitely running back Tank Bigsby, who backs up his nickname every snap. And whichever Bo Nix shows up.
7. Where do you see each team having an advantage over other?
LSU needs to stop the run, Auburn must stop the pass.
8. What's your score prediction and analysis for this game?
Placekickers Cade York of LSU and Anders Carlson of Auburn step in the spotlight of an epic battle of Perspiration vs. Frustration. Auburn wants to party like it's 1999 since that was the last time it won in Baton Rouge, but LSU wins 33-27.
9. Where will Auburn and LSU end up this season?
This game might be the tiebreaker for which team is invited to the Belk Bowl or the Birmingham Bowl, two low-tier ESPN made-for-local cable channel postseason showdowns that will certainly create a lifetime of treasured memories for these fine student-athletes.
10. What's the move for the weekend? Earthquake, fire, artificial noisemakers, sacrificing chickens?
Tequila-drinking goats should do the trick.