Is it just me or are have there been less out of conference games over the last few weeks? I'm not complaining, but I don't remember just having to pick only 6 or 7 SEC games this much in the past. Oh well, Week 8 was decent.
Last Week: 6-2 (75.0%)
This Week: 7-1 (87.5%)
Overall: 80-24 (76.9%)
Week 9 doesn't have a ton going on. There's the World's Largest Outdoor Cocktail Party, but has that really mattered in recent memory? The other Halloween games are just kinda blah.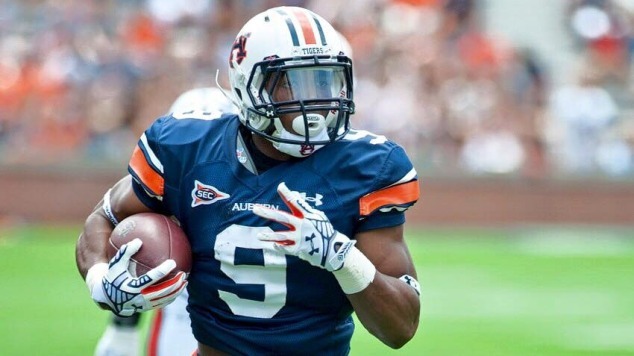 10/31
South Carolina at Texas A&M – A team that's been bad all year travels to play a team that's been bad the last two weeks and could be getting worse. But the Gamecocks are just the team to help the Aggies get things back on track, or at least think they've gotten back on track.
Texas A&M 34, South Carolina 10
Texas A&M 35, South Carolina 28 – SUCCESS!
Georgia vs. Florida (Jacksonville, FL) – Before the season, this looked to be a blowout by Georgia. Now it appears to be completely the opposite. Georgia has no offense without Nick Chubb, and Florida has a defense. Florida's offense is better than Georgia's defense as well. Florida wins in the neutral site in Florida.
Florida 31, Georgia 13
Florida 27, Georgia 3 – SUCCESS!
UT-Martin at Arkansas – Arkansas beat Auburn last week, but anyone just looking at UT-Martin's uniforms will think the Tigers have come back to write some wrongs. Hawgs win much easier this week.
Arkansas 45, UT-Martin 7
Arkansas 63, UT-Martin 28 – SUCCESS!
Vanderbilt at Houston – One of your huge Halloween night matchups! Totally stoked they picked this one over Auburn-Ole Miss! Houston is good. Vanderbilt just beat Missouri, but that means nothing.
Houston 35, Vanderbilt 14
Houston 34, Vanderbilt 0 – SUCCESS!
Tennessee at Kentucky – Another one of your huge Halloween night matchups! Totally stoked they also picked this one over Auburn-Ole Miss! Kentucky is back to being Kentucky. Tennessee "appears" to be moving upwards.
Tennessee 28, Kentucky 17
Tennessee 52, Kentucky 21 – SUCCESS!
Ole Miss at Auburn – Check back tomorrow for my prediction in the game preview, but SPOILER ALERT: Jordan-Scare for the Rebs.
Auburn 31, Ole Miss 23
Ole Miss 27, Auburn 19 – FAILURE
Other Games of Note
Notre Dame at Temple – Gameday is at Temple. Temple, people. It's just so cute, isn't it? "Temple is better than Auburn," they say. Shutup. Irish by 41.
Notre Dame 48, Temple 7
Notre Dame 24, Temple 20 – SUCCESS!
Stanford at Washington State – Wazzu ain't that bad this year, folks. They beat Oregon a few weeks back. Stanford beat down UCLA a few weeks back as well. Unfortunately for the Cougs, beating Oregon isn't much this year, while Stanford looks to be semi-legit.
Stanford 37, Washington State 21
Stanford 30, Washington State 28 – SUCCESS!
Now that you know who will win, head on over to the 2015 War Blogle Pick 'em and get your picks in. There will be weekly prizes and and overall winner at the end of the season. It's easy. Do it.