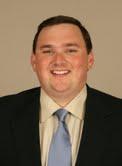 Flint Harris (@Flint_HolyTurf) is an Arkansas graduate that used to run and write for HolyTurf.com, a site all about the passion of college football, specifically the SEC and Big 12. Flint has been a staple of the Arkansas-themed Other Sidelines, and he's never given me a reason to not invite him back. Flint's still a good guy. It's just that Arkansas part that keeps us apart. 

1. What is an Arkansas fan's first thoughts of Auburn football right now?
There's another fan base dealing with a team failing to meet preseason projections just like us. Oh boy, want to talk about being two peas in a pod right now. We've both got intriguing coaches committed to their style of football and both are struggling this year.
2. Are you still a Bielemer, and if so, why? What about the rest of the fanbase?
Yes. Arkansas decided to get cute and throw it a bunch the first two games with new offensive coordinator Dan Enos. That had people frustrated. Most fans have acquiesced (that's a big word for an Arkansas fan, isn't it?) to Bielema's style of pounding the football. So, when we opened the year tossing it all over the yard, and coupled that with a loss in Little Rock to Toledo, which I blame solely on playing a game in Little Rock (it's 2015 for crying out loud, no SEC program should play games at a second 'home site') people were going crazy. The Hogs are back to running the ball and using play-action, which is our bread and butter.
3. Do you consider Auburn a rival? Why does Bret want there to be a rivalry so badly?
Any team in the SEC West is a rival. Now, to what degree is up for debate. I'm not sure if it is the difference in styles or Gus' Arkansas roots that have Bret fired up about Auburn, but you can tell it means a little more to him.
4. If Arkansas fans had their choice right now, would they take Bielema or Malzahn?
Gosh…this isn't near as fun of a question as it would have been before the season when expectations for both were sky high and fans were enthused. I'm going to say Bielema, but not with a lot of conviction.
5. Name two current Auburn Tigers that scare you and why?
Ricardo Louis played awfully well against Kentucky. Combine that with his penchant for the remarkable play, and he worries me. Our secondary isn't exactly the Legion of Boom. Cassanova McKinzy seems to always have his name called, but I am hoping someone slips him the knowledge that we have a Chick-Fil-A literally right down the street from the stadium! Maybe he will take a quarter to grab a bite to eat.
6. Name two Arkansas Razorbacks that we may not know about it that we should keep our eye on.
Little Drew Morgan, who is listed at 6', is having a nice run at wide receiver ever since we lost our three best wide receivers to injury. He's got 17 catchers the last three games and two 100-yard games in that stretch. Fun fact: he's white. Not a lot of white wide receivers having a heyday in the SEC. Want to impress your friends, mention Jr. DL Jeremiah Ledbetter. He's a juco transfer having a real nice first year in Fayetteville. He wears #55 and has caused havoc for opposing offenses. He is fourth on the team in tackles as a DT.
7. Where will each team have an advantage over the other?
Auburn will own special teams. With the Tigers second in the SEC in kickoff returns and Arkansas struggling to kick the ball through the uprights outside of 30 yards, the Tigers will have a nice edge. In his last three games against teams not named Alabama, Alex Collins has 170, 151, and 154 rushing yards and four touchdowns. He isn't flashy, but is content to run between the tackles and earn the tough yards. He can wear a defense down. He cannot outrun any SEC defenses.
8. What's your prediction/analysis for the game?
Looks like there is a decent chance of rain. I'm not sure what that means. Some people say it helps rushing teams. Other people contend it helps wide receivers because they know the route they are running and defensive backs have to adjust on a sloppy track. I do know Arkansas plays better in Fayetteville than anywhere else. I was shocked to see the line was Arkansas -5.5 this morning. Arkansas' forte is not the close game with Bielema and QB Brandon Allen being a smooth 1-9 in games decided by nine points or less in the last three years. Though the one was in Knoxville a few weeks ago. Again without much conviction, I will take Auburn to win 28-24.
9. Where will the Tigers and Hawgs end up this season?
I think Arkansas ends up 5-7. It will be a frustrating offseason, but, no, Bielema's job is not in jeopardy unless the Hogs lose out. I think Auburn gets to eight wins, maybe nine, and hopes that Muschamp's second year back in the program yields better results in 2016 along with a QB of the future.
10. What's it like for an Arkansas fan to eat bacon?
We love bacon. Everyone should enjoy eating bacon before or after the game.