The week leading up to the tilt between the Mississippi State Bulldogs and your Auburn Tigers had me feeling indifferent and confused with the slightest bit of optimism only due to the fact that a needed shakeup at quarterback was happening. There was no ill will towards Jeremy Johnson, but a change, even if it was temporary, had to happen. Even though we had no clue what Sean White would be, it had me thinking that it had to better. It was.
I saw an offense with a needed spark. I saw an offense taking that spark and turning it into first downs, explosive plays, and leaving the defense looking confused and tired. I saw running backs and receivers extending a play.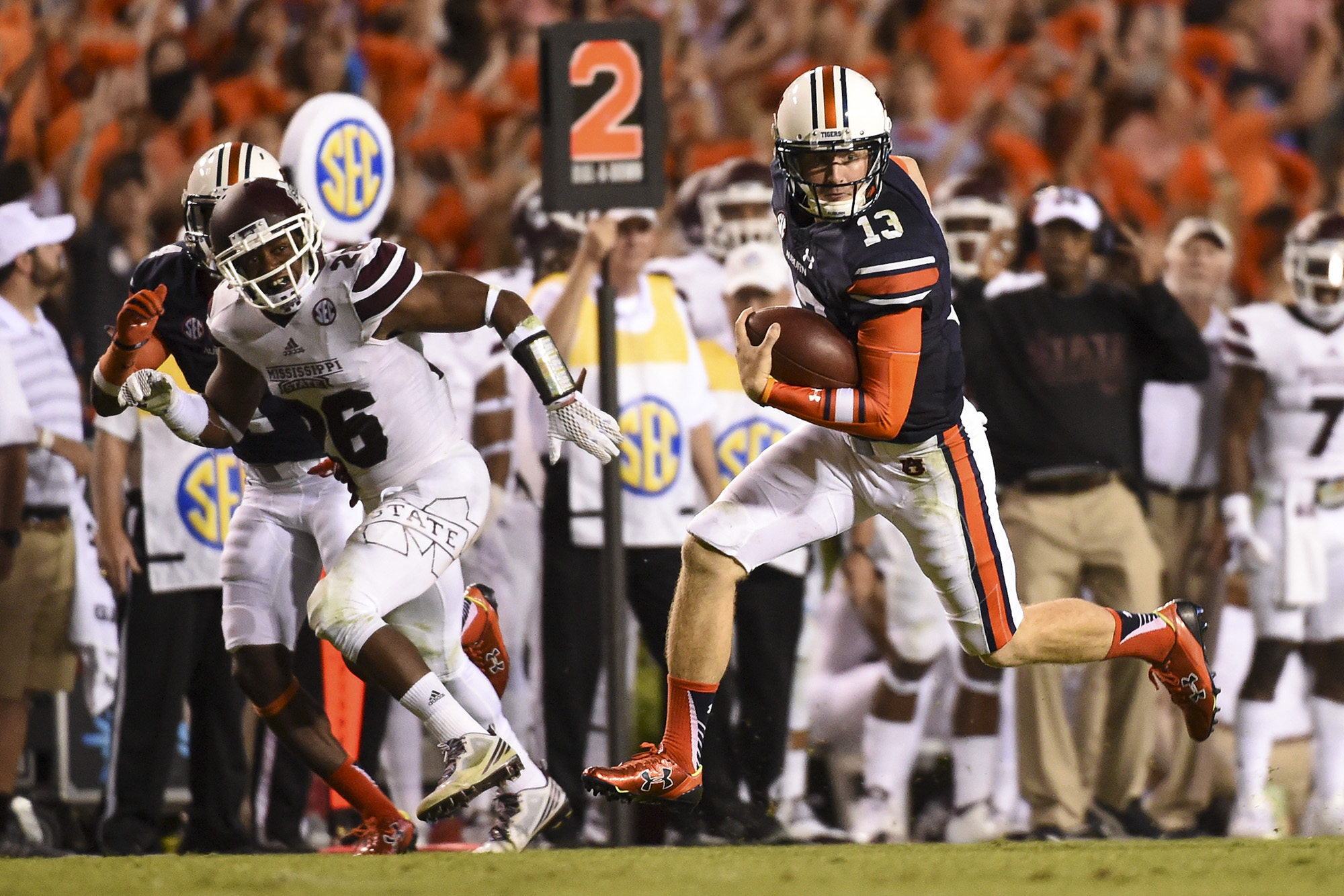 I saw a young quarterback playing like he knew it was his time to show why he was the MVP of multiple camps and All-Star games coming out of high school.  I saw a young quarterback not bothered by playing his first game under the lights in an SEC game.
But that only happened from 10-yard line to 10-yard line. For whatever reason, Auburn was unable to do anything the closer they got to the goal line.
Some blamed play calling. I don't know what play caused a bad snap to end a drive that went to the 1-yard line. I don't know what play caused a missed field goal. I don't know what play caused the offensive line to allow defensive lineman through nearly untouched at the most critical times.
The bottom line is that while the offense played much better, there were still those drive-killing mistakes that have been around since game one. It was promising, but it was still painful at times.
On the other side of the ball, I saw a defense that tackled well. I saw a defense that kept Dak Prescott from running all over the field, which he has always seemed to do against Auburn. I saw a secondary defending passes. I saw a unit lock down in the 2nd half and give the offense every chance to get the win.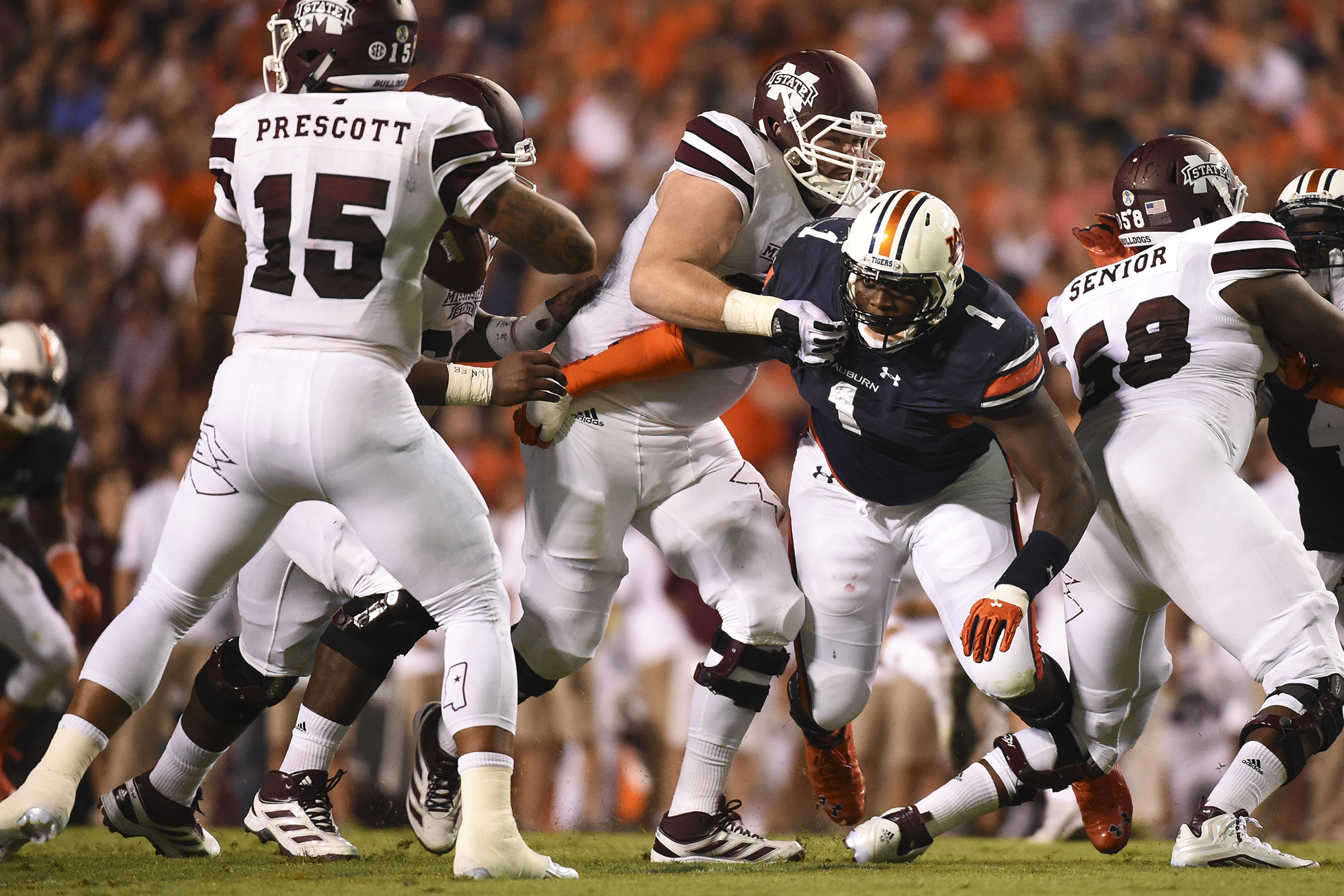 The Auburn defense actually did everything it could to get the win. An interception would've been nice. A sack would've been nice. A few points would've definitely been nice. But overall the performance was much better.
When it comes down to it, this game was as promising as it could've been given a new quarterback, new starters on defense, and coming off a huge loss. But it was also equally painful because the Auburn offense pretty much left 17-21 points on the field.
It was like a team that had found it's way, but just lacked one small thing to get over the hump. It was like a team playing with a quarterback making his first start in an SEC game even though he didn't really play like he was making his first start in an SEC game.
It was just frustrating, man, because despite how good Mississippi State is right now, and they aren't a bad team, you felt like Auburn should've won.
After what you've seen the last few weeks, it should give you a decently good feeling, but because it didn't end with a win, it's just as gut-wrenching.
I've basically written the same thing in each of the last three sentences because I can't pinpoint the feeling. It's just weird. It was good. It was bad. It was painful, yet promising.