The 2015 Auburn Football Tigers had the day off from practice today, but that doesn't mean they didn't have to put their uniforms on. Today was picture day, and the boys look good. Real good. Nice placement of orange throughout the photo. Looks like champions to me.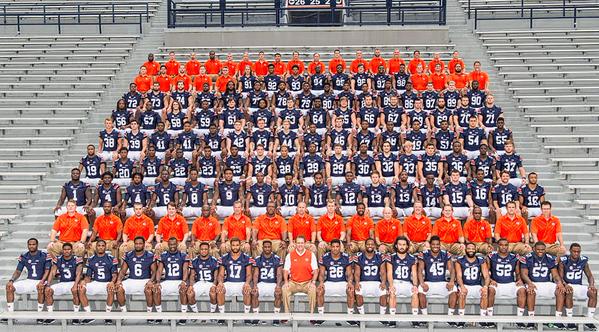 Y'all think Duke was reinstated yesterday to make sure he got in the picture?
Update: a few eagle-eyes noted that Cassanova McKinzy is missing from the picture. I've been told he's attending a funeral today.
Photo from @CoachGusMalzahn.