Since 2008, the first full year of WarBlogle.com, the motto of the War Blogle Bracket Challenge has been "No Auburn means no pressure." This referred to the idea that since Auburn wasn't in that year's NCAA Tournament, you wouldn't have to toil over deciding to feed your homeristic tendencies by putting 10-seed Auburn in the finals or picking a team to beat Auburn.
If this year's SEC Tournament run is any indication, 2015 will be the last year that this idea will cloud the War Blogle Bracket Challenge.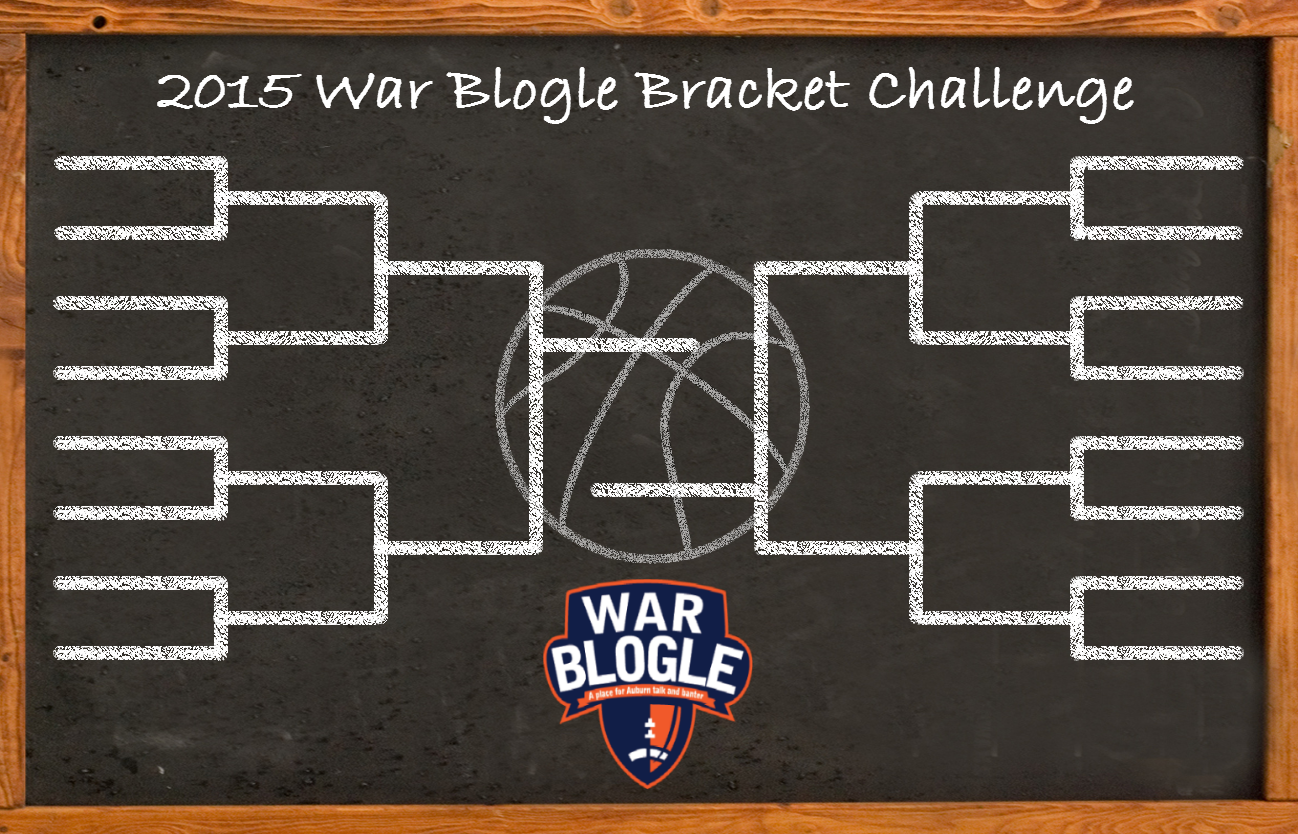 You can join this year's challenge, the 8th annual, by going here. If you are asked for a group password, it is warblogle. You will need to sign in or register a CBS Sports account, but that takes two seconds so I don't want to hear it.
As far as prizes, an Auburn Alma Mater Map will be one. I think I have a few t-shirts, and someone may even get an Auburn Survival Strap. You won't know unless you play.
The real games start Thursday morning, and your picks must be in by then, so get on it.