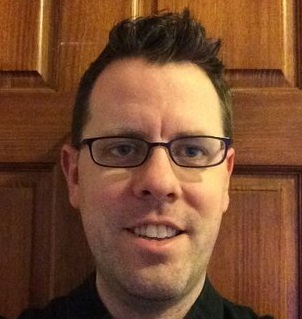 Andrew Coppens is a member of the FWAA and has covered the Wisconsin Badgers since 2011. Additionally, he is the publisher of Big Ten site talking10.com, managing editor of MadTownBadgers.com, and has covered Big Ten football as Bleacher Report's Lead Big Ten writer. He also hates Bruce Pearl.

1. On a scale of 1 to Bret Bielema, how upset is the Wisconsin fanbase at ex-head coach Gary Anderson?
This is a tough question to answer because I think some were just getting used to his style, while others were still not buying in. Honestly, I think in the grand scheme Badger fans are probably at a level 7 on the scale.
It sucks that he left, and how it went down didn't sit well with a lot of people, but at the same time some of the information coming out from behind the scenes really paints a picture of a coach who wasn't long for Wisconsin anyway. Many see this move as an inevitable one given the information we've been able to gather.
As long as he doesn't start throwing bombs or trolling fans on Twitter, it will be a much different situation than with Bert.
2. Speaking of Bert, I don't really remember him being this brash dummy when he was at Wisconsin. Why is that? Is Barry Alvarez good at keeping coaches quiet?
Bielema always had that side to him, and it would come out more at private functions and in dealings with the media than anything else really. Alvarez and the communications staff at UW did a great job of hiding a lot of that to the public side of things.
However, there were always signs of that coming out publicly as well. Between his war of words with Urban Meyer during Big Ten media days and teleconferences to how he chose to deal with some fans on Twitter we got a small glimpse of it at UW.
Yet, since his move to Arkansas that private side we all saw in the media has really become the public face as well. The only difference is that SEC country magnifies everything to the 1,000 degree and that means who you really are is likely to come out quicker than it would at a place like Wisconsin.
3. Speaking of Barry, what's the thought on him standing in to coach the bowl game? Note: Auburn fans remember his last real game (the 2004 Capital One Bowl) and are looking at this as a chance at a little revenge.
Of course Auburn would like to get some revenge on Barry, but this isn't a typical Barry Alvarez team thanks to the short-lived Gary Andersen era.
4. Name two Badgers, aside from the obvious, that Auburn fans should look out for.

One is tight end Sam Arneson, who has become the Badgers' biggest weapon in the play-action passing game. His ability to stretch a defense makes him a matchup nightmare. Arneson has the speed to beat a linebacker and way too much size to bully a safety, so it's a bit of an interesting situation that presents itself.
Another one has to be linebacker Derek Landisch, who ended up third in tackles (76) and had 15 tackles for loss to go along with 8 sacks. He's the guy that should worry Auburn's offensive line as the inside linebacker loves to blitz and loves to get after the quarterback often. If Auburn has a tough time handling him it could be a long afternoon in Tampa.
5. Do you worry that the 59-0 loss to Urban Meyer (0-2 against Auburn) will linger into the Outback Bowl?
Ahhh, I see what you did there…nice subtle jab at our old pal Urban Meyer.
As for the question itself…I don't know if that loss will linger in to the bowl game or not, but had Andersen been around for this game I would say that it could have a major affect on what happens.
What does help steady the ship is the fact that the transition on the staff is likely to be very smooth as most of the assistant coaches will be back next season and aren't distracted by looking for work elsewhere. More than anything, having a coaching staff that can focus on the game will be a major help for the Badgers.
6. Which two Auburn Tigers worry you the most and why?
You want us to limit it to just two players? Come on now…a team that loaded with talent and you expect us to pick just two? If we must, here goes nothing.
First up on that list is wide receiver Sammie Coates, as he has big play ability written all over him. It's the one thing that scares Badger fans the most, as the defense has been great but is susceptible to the big play. Coates is a matchup nightmare given his size and strength and the relative lack of it from our cornerbacks.
Of course the other player that scares us is Nick Marshall. Just pull up the Big Ten championship game and watch was Cardale Jones did to Wisconsin and you'll see why Marshall scares us even more. The guy is perhaps the most complete dual-threat QB the Badgers will face this season, and that hasn't always ended so well.
7. Where do you see each team having an advantage over the other?
While the Tigers have some good parts up front, I think the overall advantage in the trenches goes to the Badgers offense and that means a lot of ground and pound (old-school Alvarez) could be in order.
On the flip side, I see the athletic ability of the Auburn offensive line as a scary proposition going up against the 3-4 defense of Dave Aranda. UW's D-Line isn't the biggest out there, but it's usual athletic advantage won't be there on New Years Day either and that is scary given Auburn's ability to run the football too.
8. Who are your two favorite Auburn Tigers of all time and why?
Um…..Cam Newton? Nah….although he's been good to the Green and Gold. Along those lines one of my personal favorites was tight end Ed West, who was a stalwart for the Packers early in my developing love of the game of football. He was also a very nice man with the fan base and had himself a good career in GB.
How could you talk Auburn football and not mention Bo Jackson, really? The guy was perhaps the first player I remember being good enough to make me want to tune in to an NFL game that didn't involve the Packers. He also was one of the few players from the south that captivated a TV audience up here in the northwoods.
I'd also be remised if I didn't say the name Takeo Spikes. I don't know what it was about him, but the way he played the position of linebacker was just so much fun to watch while he was at Auburn.
Those three are names that immediately come to mind.
9. What's your score prediction and analysis for this game?
Well, I've already called my shot once so I'll stick with the score of Wisconsin 38, Auburn 35.
On paper this seems like a game destined for a defensive battle, but it's bowl season and we should all know to expect the unexpected if we've been paying attention over the years. I think the ultimate difference maker will be Wisconsin's ability to grind this game out and control the clock.
Personally, I wouldn't be surprised to see either side win this game with a last possession TD type of deal.
10. Auburn has beaten Wisconsin in every team activity in Tampa this week, including hockey. Do y'all want some of Bruce Pearl? We can make it happen.
Yes, please…give us all of Bruce Pearl thank you very much. I can't stand the guy personally and haven't since his days coaching at Southern Indiana and being in a student section where he flipped us off after an upset win.
Having had him coaching in the state of Wisconsin and seen his antics up close and personal, Pearl is likely to wear out his welcome at Auburn pretty quick. If you enjoy winning without class than Pearl is your man ;)