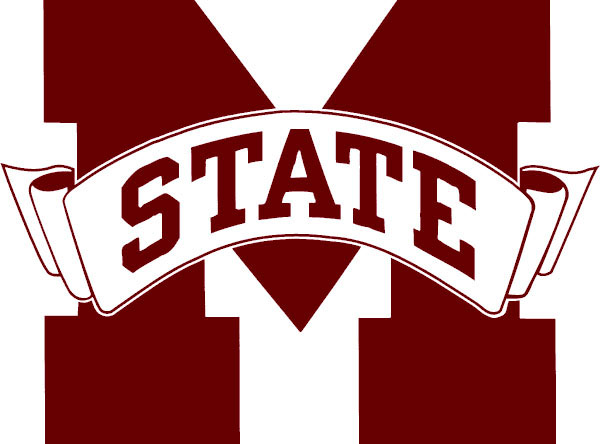 Mississippi State hails from Starkville, Mississippi. Merriam-Webster's online dictionary defines "stark" as "having a very plain and often cold or empty appearance … unpleasant and difficult to accept or experience." Yep, that about sums it up. If you've ever been to Starkville, I bet you were just like "heard dat!"
Much like the adjective that is used in their town's namesake, the Mississippi State football program has been a barren wasteland for the good part of, well, ever. Sure, there were those years when Jackie Sherrill was cheating, and then there's 1941 where they finished ahead of Alabama in everything and has conceded the championship to the Tide, but in general they've ridden about the same ride as Kentucky on a really good year.
Now, this year, it's a little different. Yeah, quarterback Dak Prescott is good. He has great stats. He's running the Mississippi State offense they way it should be run. He's on the Heisman watch list. This ain't your normal Mississippi State quarterback.
We've seen him before. He ran quite a few wide open QB draws right up the middle last season, en route to a last second loss.
This season, he's picked apart UAB, Southern Miss, South Alabama, LSU, and Texas A&M. Scary, right? Did you see those last two names? LSU. Texas A&M. Mississippi State beat them? Yeah, they did. Watch out.
Hold up. Did you see what Auburn just did LSU's defense? They scored 34 points in the first half and virtually took a knee the entire 2nd half. They didn't get a 31 point lead and almost blow it in the end. Mississippi State did. Because they're Mississippi State.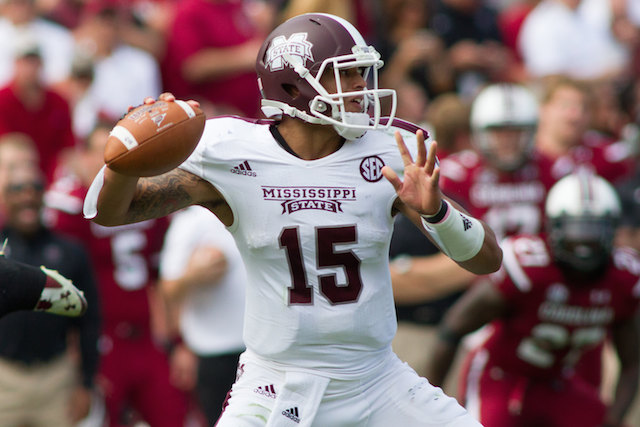 Oh, but did you see what State did to Texas A&M last week? You mean that team that blew out South Carolina in week 1? The same South Carolina that just lost to Kentucky and struggled with Vandy? Yeah. All those. Mississippi State ran up the score on a team that's been overhyped due to a game everyone in the world was watching on the 1st night of college football that has since turned out to be nothing. Yippee. Mississippi State for Heisman. President even.
Look, they're fine. They're legally doing the best they've done since FDR was in office, but we're 5 games in and they've technically beaten 5 teams that have all underachieved or were never meant to achieve anything. Let's pump the brakes.
Now, the problem is that a few things worked out perfectly that vaulted Mississippi State to #3 in the nation. They now have the most confidence of any team and fanbase in the history of the Magnolia state. Their cowbells will all be amplified and the SEC will do nothing to stop it. It doesn't matter how good they really are, they think they are the better team.
They are not the better team. They may have the better situation on Saturday, but they are not the better team.
Auburn is as complete as a football team can be right now, while Mississippi State boasts a big tall athletic Quarterback and a strong front seven on defense. Their secondary is really bad. Like last in the SEC giving up passing yards bad. They were outgained by UAB in early in the season (which State fans will try to play off as 2nd string yards), but that says a lot. UAB is still UAB.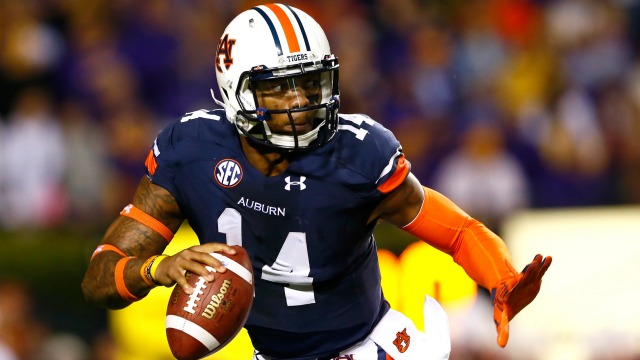 When it comes down to it, Mississippi State has no idea what to do as the #3 team in the nation. Auburn has been up here for a while. Auburn has played in a similar situation on the road. It's not Thursday night, but it's almost the exact same stadium with the exact same giant-killer atmosphere as Kansas State. They've been there. Mississippi State has not.
It doesn't matter what the hype says, ball don't lie. And Auburn ball better. This isn't Gus Malzahn or Nick Marshall or Gabe Wright's first rodeo. This is another SEC game that Auburn should win. They are prepared for the task at hand and they will overcome early high decibal readings to win somewhat going away.
Auburn 38, Mississippi State 24