You won't see me in the Top 4 below, but just know that I'm right on the cusp. That mixed with last week's Top 5 finish and you may want to start watching out for Blogle. I think I've got this #barncheatin thing down.
caeser12910 has taken Week 3 and has won a War Blogle sticker and button and whatever else I want to get out of the mancave. Want any of that? Send me $3 and your address, or just win next week. But let's be honest, it's just easier to send three bucks.
If you don't see your name, go check out the scoresheet (select Week 3).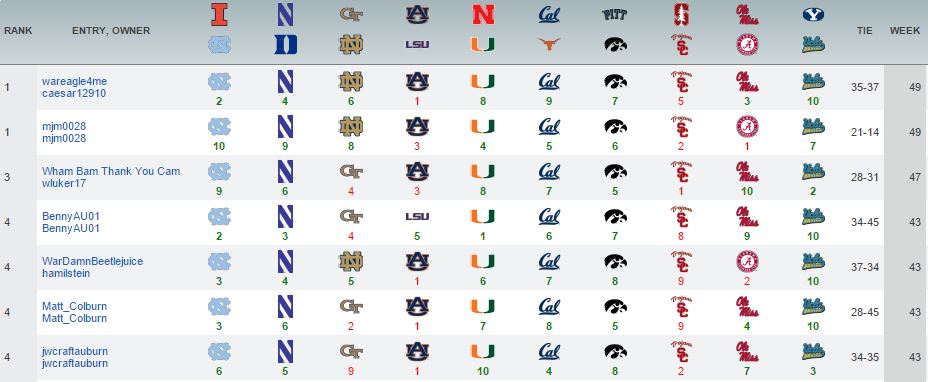 If you missed joining last week, you can still join. It may be tough to win the whole thing, but you can still go for the weekly win.