A few days before watching Auburn take on Florida State in the BCS Championship Game, former Auburn longsnapper, current Atlanta Falcon, WarBlogle.com interview subject, and member of the 2010 National Championship Team, Josh Harris, took in a round at Trump National Golf Course in Los Angeles. On the 17th hole, it only took him one shot to get the ball in the hole.
A few weeks later, Donald Trump personally mailed Josh a letter of congratulations. Here's the letter.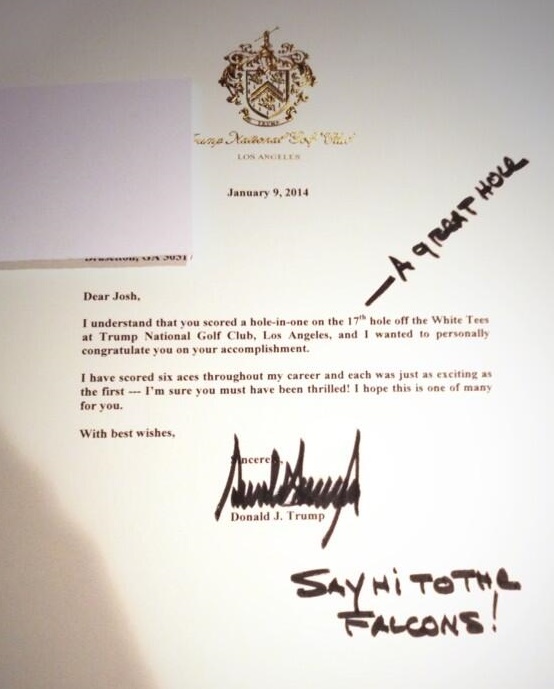 Hold on now. Trump says he's had 6 hole-in-ones? Who does he think he is? Kim Jong-il.