Update #7: All 24 buses have been booked, but to attempt to accommodate any and all Auburn fans in Vegas, the BCS Bus has partnered with Starline (www.travelstarline.com) to offer additional buses that will be operated by their company.  If you use the coupon code "bcsbus", you will receive $5 off each ticket you book– final cost is $125 with the code.  Additionally, one of the owners of the company is from Huntsville and is a huge Auburn fan (his parents and wife are alumni). 
Update #6: Six more buses have been added again. That makes 24 buses. At this point the road from Vegas to Pasadena will be one long line of Auburn buses.
If you were on the waiting list before 8 pm last night (12/10), you should have received a password to give you first dibs on these six buses right now. Those that got on after 8pm, will be sent a password at around 5pm CT to be able to login at 6 pm CT. If there are any left after 8pm tonight, they will go public.
Update #5: Six more buses were added for those on the waiting list, but they sold out in 24 minutes. That makes 18 buses, and yes they are discussing doing even more. Get on the waiting list if you want to be included in emails about additional buses.

Update #4: There is now a waiting list in case additional spots do open for whatever reason. You might want to get on that.
Update #3: Before I even hit submit on Update #2, I was notified that the four extra buses sold out in four minutes. The BCS Bus is full. 12 buses booked in 2 days. This is monumental.
Update #2: Four more buses have been added to caravan. This will be the final addition. There will be no more than twelve buses. They will go quick (8 buses went in two days), so hurry and jump on board. Get it?
Update: Eight buses have already been filled. They may add four more, but it is on hold for now as they work out logistics. Stay tuned.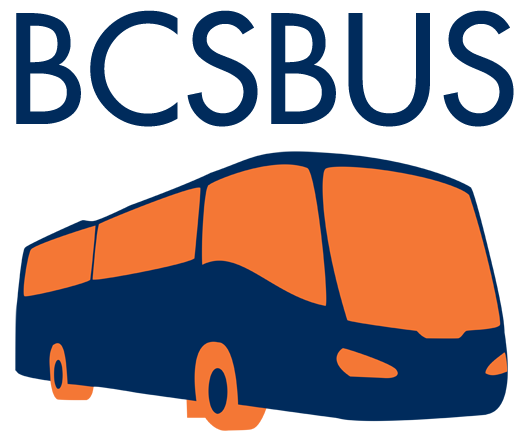 Since it worked so well in 2010, and since flights to Las Vegas are half as cheap as flights to LAX. the BCS Bus is being fired up again. Call it BCS Bus 2.0. Things are a little bit different this time, obviously. A trip from Las Vegas to Glendale will be pointless. This time we're going to Pasadena.
This time around, trip organizer Patrick Greene has made things much easier. No more email reservations. Reserve and pay all on the site. But you better hurry. They had planned on six buses, but four are already full. They may jump up to eight buses, but get on quick. Details below and at bcsbus.com.
Why Las Vegas?
Other than the fact that you get to spend a weekend in LAS VEGAS, here are some great reasons to stay in Vegas instead of Pasadena:
Cheaper hotels in Las Vegas.  The average 4 star hotel within 10 miles of the Rose Bowl Stadium is  over $200 per night!  Las Vegas?  Less than $100 per night.
Cheaper flights into Las Vegas– and a much more manageable airport!
You can pay for your whole trip with a little bit of luck at the Las Vegas casinos!
With an extremely limited tailgating scene at the Rose Bowl, spend three hours on gameday at your own tailgate-on-wheels riding to the game with your best friends!  Our buses have TVs, DVD players, storage underneath, and (of course) a restroom on board.  Personal coolers and alcoholic beverages are allowed on board (but no glass containers)!
What is the tentative intinerary?
Please note: All times and locations listed below are tentative and subject to change. This schedule is based on our successful 2011 trip BCSBus trip from Las Vegas to Glendale, AZ. Final times and locations will be posted and sent to you via email as soon as they are secured.
Monday, January 6th, 2014
All times below are PST
6:45 AM – Begin BCSBus boarding
7:00 AM – Depart Las Vegas, NV
11:30 AM – Arrive Rose Bowl Stadium, Pasadena, CA
5:30 PM – Kickoff – 2014 VIZIO BCS National Championship Game
9:00 PM (estimated) – Depart from Rose Bowl Stadium
All buses will depart exactly one hour after the game clock hits 0:00 from the same location where passengers were dropped off.
Tuesday, January 7th, 2014
1:00 AM (estimated) – Arrive in Las Vegas, NV (at the original pickup location)
Book your spot on the BCS Bus.