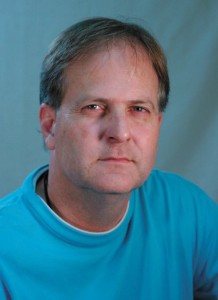 Jeff Reed (@ASUJeffReed) is editor of AStateNation.com and a career sports journalist in Arkansas. He is also a co-host of a statewide radio show and a contributor on another radio show. A 1982 graduate of Arkansas State, he grew up in extreme south Arkansas and knew at a young age he had to get farther away from Louisiana. Jeff joins us as we traverse the 2013 Auburn football schedule in our summer Other Sideline series.


1. What's the first thing Arkansas State fans think of when it comes to Auburn football?
Do you really have to ask? Many have pegged this game Auburn-geddon! There is no doubt Gus Malzahn's first game and all the hoopla that goes with that is the runaway winner. If not for that, I think they are a lot of Red Wolves fans who can identify with Auburn, being the other school in the state. There is respect.
2. What's the general feeling towards Gus Malzahn from most fans? Do they feel betrayed?
I think a lot of them feel like they were lied too. Gus blew all this smoke about coming home, building something special, he was just a high school coach from Arkansas, etc. We believed it. We bought it. Now I don't think we expected him to be an A-State lifer, but a little longer than one year would have been nice. So yeah, betrayed fits.
It would make their lives if ASU could upset Auburn and Gus. I will also add it is not just the ASU folks who are ticked at Gus. He misled the entire state.  A lot of people changed their perspective of him. All that being said, I would say the ASU family is in agreement that he is very good football coach.
3. How has the offseason been? Any crazy arrests or other stories?
Well other than having our fourth head coach in four years, not much else!  Just like as usual. We are getting used to it. Smile. Been all business. Bryan Harsin is a worker and is determined to be successful. He is 35 years old and one of youngest D-I coaches in the country. Life is good. Now comes the season. But it has been very quiet.
4. How high are expectations for the upcoming season?
Well, 20 wins in two seasons, a victory over a 25th-ranked team and a 15-1 Sun Belt record the past two seasons … they are pretty high in some places. But I think the realists know we have to replace the best QB in school history, Ryan Aplin, and our depth, especially on defense is concerning. But I think most every camp wants at least 8 wins. A third bowl straight game would be huge for us!
5. Name two past and two current Auburn footballers that scare you and why.
Wow, two from the past. How 'bout three? I will have to go back to the last time we met — that QB named Newton, what was his name? — and Nick Farley, the big defensive tackle. But, my all-time favorite Auburn player is Bo Jackson, who I think was the greatest RB of all time! Current .. this one might surprise you but Steven Clark. Good punters can ruin everything. For ASU to have a chance it has to win the field position and turnover battles. RB Tre Mason. Malzahn likes to use running backs to put games away. So if he is getting a lot of use, not good for us.
6. Name two Arkansas St. players that Auburn players should keep their eyes on?
Hmmm… do I give away secrets over here? Michael Gordon, sophomore running back. He will not be the starter but many over here think he is better than David Oku, who gained a 1,000 yards and scored 16 touchdowns last season. Ryan Carrethers, big defensive lineman who some say could be a first-rounder in NFL draft.
7. What's the best BBQ in Jonesboro?
Perhaps your toughest Q of them all. Couch's a longtime tradition went out of business about a year ago or it would have been easy. Let me think a little. I know, ask Malzahn!
8. What's your early score prediction for this year's game with Auburn?
Well for an early score let's go 0-0. Oh wait, you want me to predict the game. Since I want to sell subscriptions I will say Ark State 35-31. I do think ASU has a chance but I think a lot has to go the Red Wolves' way. I know you guys are a lot better than you were in 2012. And with all the hoopla surrounding the contest, I am sure we will not come into town unnoticed.
9. What is your early outlook for the season for Auburn and Arkansas State?
I think both teams are headed for bowl games. I can't say as much for Auburn, and the SEC West is tough, but I think y'all get there.
As far as Arkansas State, the last two years have been magical. And we are getting tired of providing coaches to SEC West teams. But I think this is a team that could win anywhere from 8-10 games. I hope ASU gets to at least 8, that keeps the momentum going for the past few years.
As far as the Washington State game, War Eagle Baby! 29-19!
10. What would you rather Arkansas State be: the Red Wolves or the Indians as they were before 2009?
Well I am old school. I was an Indian, and always will be. We call ourselves Old Joes. The mascot then was a not-so-flattering drawing and his name was Joe. As far as Red Wolves, I like it. I think we did a lot better job re-naming ourselves than a lot of schools. The new logos have been received well, but then winning football games helps that a lot!