The college football early signing period starts this Wednesday, December 19th. Auburn's class enters this period ranked 12th per 247sports. Let's take a look at what Auburn knows they'll get and a few they hope they'll get.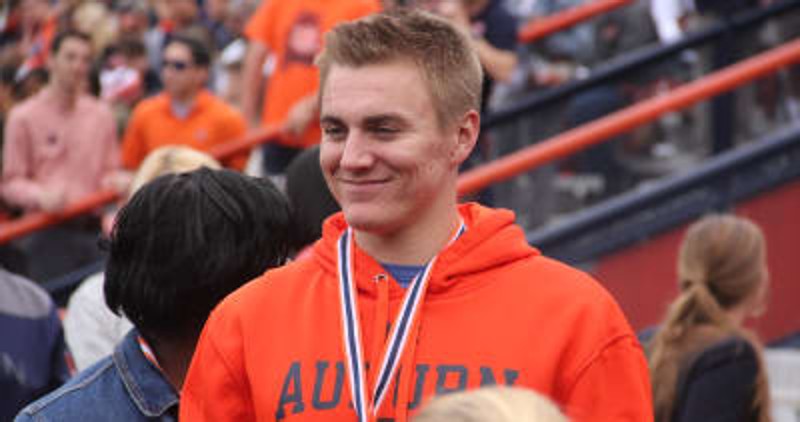 AUBURN COMMITS SIGNING EARLY
TE, Luke Deal: Early Enrollee
TE, Tyler Fromm: Early Enrollee
DB, Cam'Ron Kelly: Early Enrollee
OL, Justin Osborne: Early Enrollee
QB, Bo Nix: Early Enrollee
LB, Owen Pappoe: Early Enrollee
DB, Zion Puckett: Early Enrollee
DE/Buck, Colby Wooden: Early Enrollee
WR, Ja'Varrius Johnson: Graduates in spring
OL, Keiondre Jones; Graduates in spring
DB, Nehemiah Pritchett: Graduates in spring
AUBURN COMMITS THAT MAY SIGN EARLY
DB, Jashawn Sheffield: Graduates in spring
DB, Jaylin Simpson: Graduates in spring
AUBURN COMMITS NOT SIGNING EARLY
DE, Jamond Gordon: Ole Miss making a push.
DE, Jaren Handy: Strong commit, will take some other official visits.
WR, George Pickens: Strong commit, others making a push.
AUBURN TARGETS SIGNING EARLY
RB, Noah Cain: Penn State seems to be the favorite with Auburn andTexas being right behind.
LB, Nakobe Dean: Alabama is the clear favorite, Auburn still somewhat hopeful.
LB, Kalen DeLoach: Florida St. commit considering Auburn and Michigan.
LB/Buck, Derick Hall: Auburn has lead, fighting off Mississippi State and Florida St.
OG, William Putnam: Auburn, Clemson, and Florida State are all feeling optimistic. Nobody knows.
RB, DJ Williams: Auburn appears to be in the lead.
Note: DB, Maurice Hampton: LSU commit, not signing early. Wants to play football and baseball, expect LSU and Auburn to battle till the end.
This early signing period will lock down a lot of Auburn commits. Aside from possibly Noah Cain, do not expect any surprises.