The new and wildly popular iPhone app, Fancred, is basically the perfect mixture of Twitter and Facebook without a bunch of baby pictures and political memes. In fact, it uses some funky algorithm that actually deletes family pictures from your phone if you try to upload them to the Fancred servers. No, but really. It's a sports-only social network. If you have an iPhone, you should get it. If you have another phone for some reason, the code monkeys are Fancred are working on it.
Since we know that justice will not be truly served through Harvey Updyke's weak sentence, I asked the Cred Heads for better sentences that would make Harvey sorry for what he did. I asked specifically for creativity. I'd say that was accomplished. My favorite has to do with tying a rat to his back and letting the eagle loose.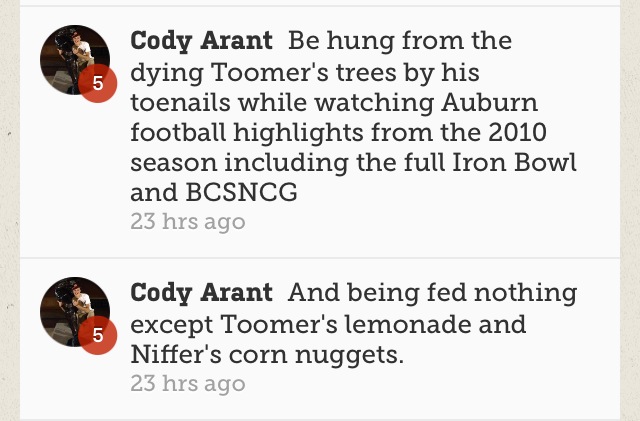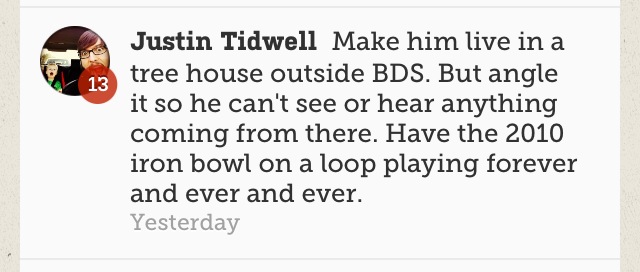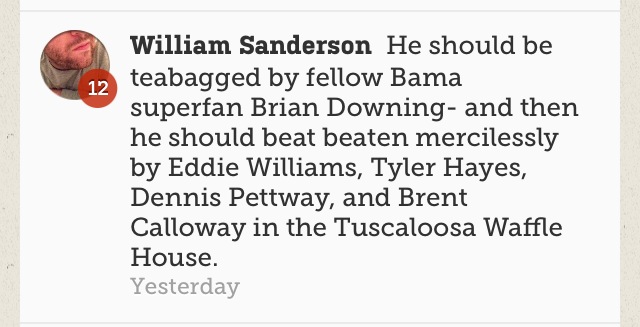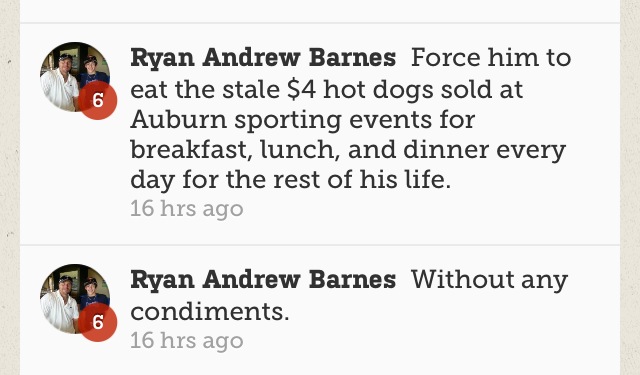 If you have any suggestions, feel free to join the discussion on Fancred or leave it in the comments section.