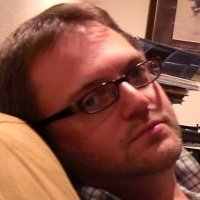 Teddy Feinberg is the Sports Editor at the Las Cruces Sun-News and has been covering New Mexico State football the past six years. He can be reached on Twitter @TeddyFeinberg while his work can be found at lcsun-news.com or on his blog, crucessports.blogspot.com.

1. What has been one positive from the Aggies' 1-7 season?
The biggest bright spot came last week when the Aggies held Louisiana Tech to 28 points (a 28-14 NMSU loss). The Bulldogs entered the game averaging 56 points per game (No. 1 in the nation in scoring offense) and imagining them scoring 60 to 70 was not difficult. But the Aggies looked like a different team on the defensive side of the ball, covering and tackling better than they have all season. In truth, the Aggie defense has gradually gotten better their last three games, but their performance against Louisiana Tech was nothing short of shocking and astounding.
2. Who are two players that Auburn fans need to look out for?
Wide receiver Austin Franklin is a natural-born athlete who could play at multiple schools. After a tough season last year, cornerback Jeremy Harris has come around and has been a standout in recent weeks, covering some of the WAC's top receivers.
3. Do you see any positional matchups that the Aggies could win against Auburn?
The Tigers don't appear to be a heavy blitz team and have shown a penchant to play man coverage in the secondary. With that, NMSU's best chance to move the ball comes in the form of their two wide receivers Austin Franklin and Kemonte Bateman getting loose. NMSU's had opportunities in the short-to-intermediate passing game all season — opposing defenses typically take away the Aggies deep ball — although have had a hard time exploiting such a defensive gameplan.
4. Does Auburn's 1-7 start have the team and coaching staff thinking they could come in and get what would still be considered a huge upset?
I think the Aggies head into this weekend's game with a healthy respect for Auburn. With that being said, getting a shocking upset isn't out of the question all together.
5. What do you think is wrong with Auburn right now?
When I look at the Tigers, their minus-10 turnover ratio has clearly had a negative impact on their win-loss record (it would for any team). I also see a young Tigers roster, particularly by SEC standards.
6. Who are two of your favorite Auburn football players (past/present) and why?
When I think of past athletes, I gotta go Bo Jackson. Current players, I think Tre Mason is a good running back.
7. What is your prediction/analysis for the game?
I think NMSU can keep it within two touchdowns. Thinking a 24-10 final in favor of Auburn.
8. Where will Auburn and New Mexico State end up this season?
Couldn't give you an honest/accurate answer on Auburn. As for the Aggies, if they continue their improvement, they could push a team or two down the stretch and could grab another win along the way.
9. Since NMSU's mascot is an Aggie, can you really do much agriculture in the desert of New Mexico, and why is the actual mascot a cowboy?
The institution was founded in 1888 and was originally known as New Mexico A&M. To this day it has a huge agricultural program and infrastructure, and is a land-grant institution — hence the cowboy personifies agriculture and ranching.