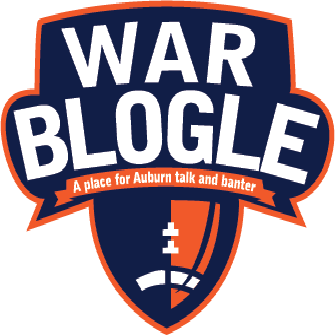 I may be the only person on Earth that has considered swapping cell phone providers due to bad gameday service. It was at an all-time high yesterday, which went perfectly with the rest of the fiascoes that occurred at the tailgate and the game. Therefore, I had 10, TEN, tweets all day. That's ridiculous. Obviously, hours after the game the service was fine, but I had nothing to say.
The goal is 9:30-10. WE @7ftwonder: @WarBlogle when's the tailgate up and running?
Those are questions. WE @MrCFB: Will Auburn's defense have any answer for A&M's Johnny Football? Do the Tigers finally get an SEC win today?
Need more proof this season is cursed? The truck with all the tailgating stuff won't crank. #wareagleanyway
Any and all are welcome… when I get there. WE @tef9610: @WarBlogle are just any average Joes allowed at the Blogle tailgate?
Truck is cranked. Heading to setup the 'gate. Like I hope Auburn's offense is today, better late than never.
Thought I was stuck in early gameday traffic, but no… it's just Chick-Fil-A drive-thru traffic. #magnoliaprobz
10 hugs and free beer all day to anyone who brings me a power cord that will plug into this: http://twitpic.com/b7wpwv
Yep. WE @AntiWarBlogle: Am I welcome? "@WarBlogle: Any and all are welcome… when I get there. WE are average Joes allowed at the tailgate?"
Do you have any old Auburn gear I can borrow? The stuff I'm wearing now isn't working. WE @Culligan27@WarBlogle BLOG THIS LOSS!
That's it. That's all I had. Follow me.