This was going to be one of those "ho-hum we destroyed Mississippi State as we should, on to the next, the Iron Bowl is gonna be big, and hey, Texas A&M lost so the West is still there for the taking" posts. It was going to be quick and easy.
Auburn's offense was clicking like it did two weeks ago against the other team from Mississippi. The same receivers that struggled all last week, and a lot of this year, were making tough catches and running with the ball without falling down. It looked like a good Auburn offense against what Mississippi State usually offers.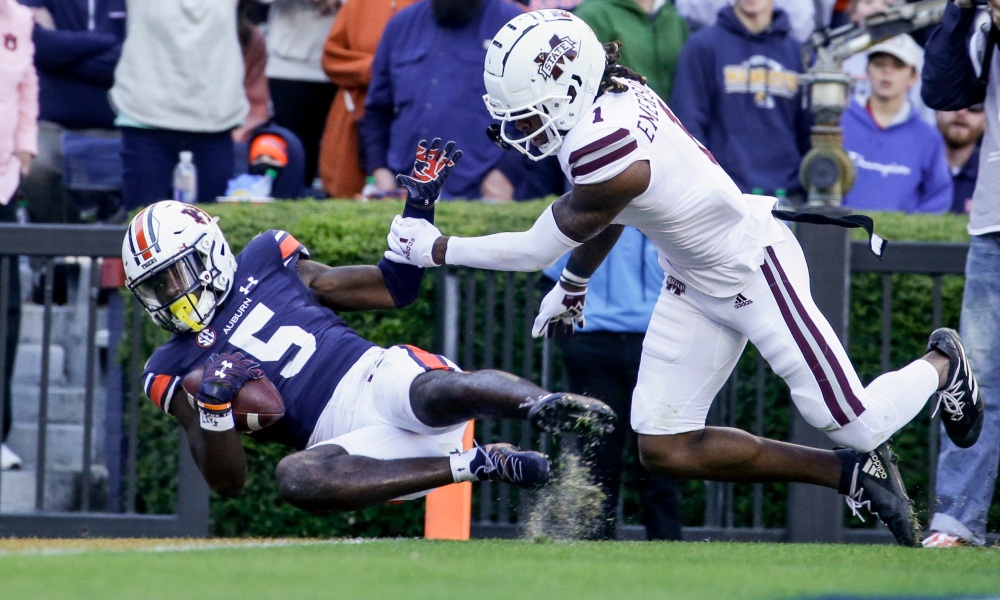 The defense, somewhat surprisingly I'll admit, was shutting down an offensive system that was going to get its yards and points. Auburn was up 28-3, and it felt like a typical Auburn-Mississippi State game. It felt easy. It felt good.
Then it looked like it started to click for the Bulldogs. On their last real drive of the 1st half, when Auburn had just gone up 25 points, they moved down the field with precision. Ok fine, it's 28-10, and Auburn had nearly two minutes go get that touchdown back.
Well, that drive was shaky at best, and stalled. Anders missed a field goal and it just felt like a tiny little shift in the balance.
There was a huge shift in the balance. After half time, Mississippi State went touchdown, touchdown, touchdown, touchdown, touchdown, missed field goal, kneel.
You know what happened. They sliced up the Auburn secondary for 30 full minutes. The quarterback had days to throw and wait on 4-5 players to get free. That is the reason Auburn lost the football game.
The Auburn offense sputtered, due to what appeared to be more of a conservative lean on the run game. 3rd-and-long was constant. Bo Nix got hurt, played two more drives, and one of those included a 90-yard scoring drive where the only run called was from the 2-foot line.
He threw for 377 and 2 touchdowns. He played through a broken ankle. He is what you want your kid to be.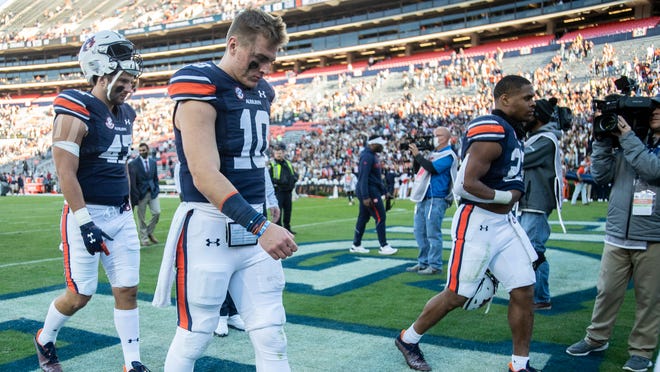 Now, there are some other very obvious reasons that Auburn gave up so many points in the 2nd half, like drive-extending penalties, but I'm not going to hash that out here. Be on the lookout for a Bloglespot about all the calls, the defending of the calls, and the acting as if those calls don't matter.
Bottom line is Auburn was unable to stop the Air Raid in the 2nd half. You can say why. I don't care. They were sliced and diced.
Now, Bo Nix is out. TJ Finley is in. Anders it out. The backup kicker is in (they haven't decided who yet). South Carolina is still very beatable. Alabama in Jordan-Hare is beatable.
The season is not lost. There are still chances for ruining others' lives or just going out with a bang in what has turned our to be probably a pretty typical season with a new coach. We just haven't really had one like it at Auburn. And hey, Auburn is not eliminated from winning the SEC West or at least tying for the division championship.
The Gamecocks are on deck. I really wish Bo could've destroyed them for last year, but we'll see what TJ can do (he actually destroyed them last year in his first start at LSU).