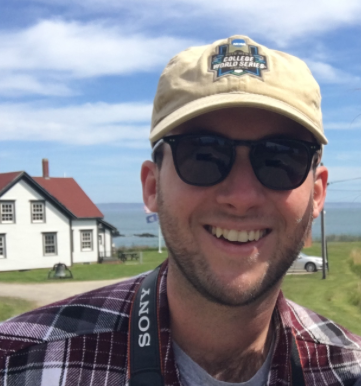 Evan Ertel (@eertel904) is a contributor for Maroon & White Nation and is a proud alum, as well as a 3rd generation Bulldog. He may not be the smartest college football mind out there, but his perspective as a lifetime loser is unparalleled. If you need any proof, he spends his Sundays in the fall screaming about the Jacksonville Jaguars.

1. What are a Mississippi State fan's current thoughts on Auburn football?
Well, after playing Arkansas last week, I thought we had seen the worst offense that the SEC had to offer. Alas, here come the Auburn Tigers. I knew it was bad, but after doing a bit of research, Auburn has yet to catch the Razorbacks in total yards on the season, but just barely squeaks past in yards per play. Can't wait to see how our stellar offense does in comparison!
2. What's the vibe like in Starkville after a lackluster start?
Optimism with the coaching staff is in free-fall, and if not for pulling off the world's most unimpressive win last week, may have already reached rock bottom. The bowl game staying intact and beating Ole Miss are really the two things left to focus on this season. There should be a free win in Southern Miss down the road a bit, so that just means one more win out of what's left. If they can't manage that on top of a Thanksgiving Day loss, it's all but guaranteed to be a clean house this offseason.
3. What would the Bulldogs' record be if the previous offensive system was still in place?
That's a near-impossible question to answer. Muddied even more by Will Rogers' injury, which has now led to him missing a start and potentially more. No one could even attempt to call a game like Mike Leach did, even though there are many who try across college football. Sometimes the mind wanders into thinking what Rogers could have been with another year with Leach and so much experience, but that's for the imagination, now.
4. Who are your two favorite Auburn Tigers of all time and why?
Oh man, I don't think I could give you two without doing some digging and giving you manufactured answers. Best I can give you is Butch Thompson. He was a great assistant to have in the program and if we're being honest, I am not far off of the idea of offering him the skipper job in Starkville if we have another cellar season like the last two. Y'all can keep John Cohen.
5. Name two relatively unknown Bulldogs that Auburn fans should look out for.
He's probably not what you would consider as "relatively unknown" but I'm going to say Nathaniel Watson, regardless, because I just do not think he gets the attention that he should. Was named defensive player of the week for his efforts against Arkansas and is going to be a hell of a player in the NFL one day. 
Another would be receiver Justin Robinson. He had a huge catch that very key in making sure State held on to the game last week. Unfortunately, the guy doesn't get the most opportunities to showcase his abilities downfield.
6. Name the two Auburn Tigers that worry you the most.
Linebacker Eugene Asante definitely gives me concern with 3.5 sacks on the season against an offensive line that has not allowed the passers to accomplish much from the pocket at all. He also has almost double the solo tackles than the next-leading tackler on Auburn's roster.
Corner Jaylin Simpson's four interceptions are also concerning. Granted, MSU isn't a team to really push the ball downfield, so I am not as worried about his ball hawking, but he clearly has an eye for turnovers.
7. Where do you see each team having an advantage over the other? 
From all indications that I have seen, State's leading rusher Woody Marks is far from 100% healthy. So, I'd have to say a healthy run game. The Bulldogs know they're going to have to run the ball in order to win Saturday, but who will get the carries and will they be fully healthy?
8. What's your analysis and score prediction for this game?
Analysis is that these are two bad teams and I cannot say the idea of this game is particularly getting me fired up, but it is a very winnable game for both teams that desperately need wins wherever they can get them. As ugly as last week was, I do think it told the Bulldogs that they can win really grimey games where you just hope your defense can keep points off the board. Love State catching 6.5 as well. Good guys with the upset, Mississippi State 12, Auburn 7.
9. Where do you see Auburn and Mississippi State ending up this season?
I do think Mississippi State is able to squeak two more wins out and make a bowl game. Will that game probably be in Birmingham? Sure, but it would keep the streak alive. I think Auburn finishes up in just about the exact same spot, losing to a heavily favored rival and shrugging into a bowl game.
10. On a scale of 1 to 10, how much do you hate Auburn and why?
A solid seven. Tommy Tuberville is an all-time scumbag. Auburn is the reason cowbells were banned back in the day. Paid Cam Newton more than MSU was willing to and got a national championship because of it.