This was tweeted around a few days ago, but it didn't pick up the traction that I think it deserves. I mean we're talking about freaking soothsaying here! Who or what lives in the back rooms of Auburn bookstore Tiger Rags? Get Fringe division in there now!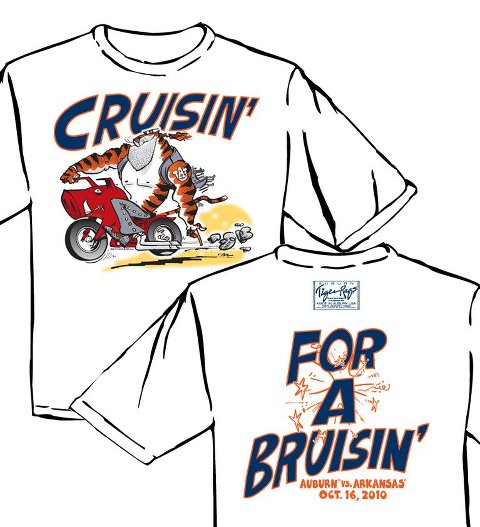 Apparently, they foresaw Petrino's ride on his hog (a pun of all puns), and the bruisin' he would receive (in more ways than one) due to that ride. If he would have just bought his gameday shirt prior to his 65-43 loss in 2010, maybe he would have turned things around. Who knows? Maybe he was texting in the 4th quarter.
Oh well, it's over now, but one thing is for sure. From now on, I'm paying attention to what these shirts are trying to tell us about the future.