As you should know by now, Auburn opens their baseball season today against the Missouri Tigers at 3 PM. Since the black and gold Tigers are joining the SEC this fall and since we have a head start this weekend, it's a good time we start to learn more about them.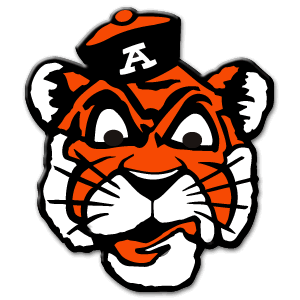 Recently, Auburn has brought back the classic Tiger head logo (is it technically Aubie?) for some vintage t-shirts and hats. I even put them on some smartphone wallpapers for you since it's my favorite Auburn logo.
The one being used today, though (to the left), is not the original. The original Tiger had a more confused look with his eyes going to his left and his mouth opened a little wider. Ok, now I'm splitting hairs.
As it turned out, LSU used the same exact Tiger in the tiny hat logo back in the day as well. I have not been able to find any history on the Tiger in regards to who used it first, and why both schools used it, but I'm working on it.
While doing a little research on that, and with the help of an email from a reader, it appears that the newest Tigers in the SEC, Missouri, used the same exact logo, too. From what I've found, they used it in the early 1960's.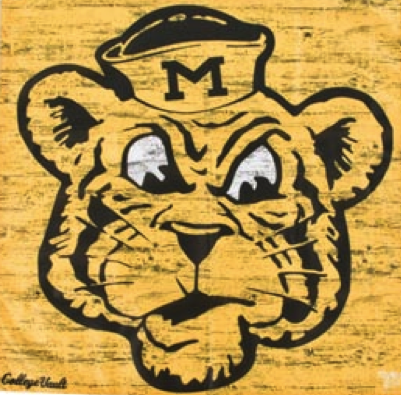 I've read that Auburn used their version in the 60's and maybe even the 50's, and that LSU used theirs in the 70's. It's just like a cajun to copy.
I've also read that Princeton has used this Tiger before, too. Apparently, creativity wasn't abundant in the college logos and graphics departments half a century ago.
Like I said, I'll continue to try to figure out who had it first, why everybody used the same logo, and any other details I can get. I don't know why I like this stuff so much. Call me a hist-AU-rian. Ok now, Blogle…