What a weekend. Auburn capped off four wins in four days with their second win over top-10 Tennessee in 10 days. I think they could have knocked off the Warriors yesterday. Gear up for March Madness and catch up on the news you may have missed below.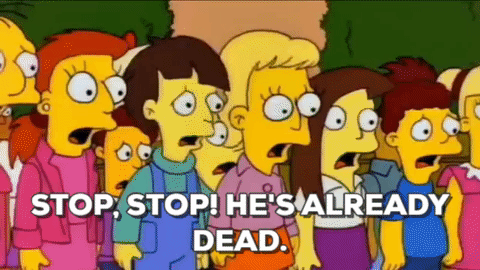 – Before we completely dive into March Madness, let's review Auburn's four wins in four days. Horace Spencer carried the team in the SEC Tourney opener against Missouri. Full highlights here.
– Auburn's starting guards combined for 46 points in the quarter-final against USC. See what the players said about advancing to the semi-finals.
– It was the Jared Harper show on Saturday against Florida. Highlights here.
– The win wasn't without controversy due to a no-call as time ran out. A few facts that need to be pointed out to angry Florida fans: 1). Even if it was a foul, it was likely on the floor and thus only warranting two shots. 2). If by some continuation miracle the refs gave him three shots, he still had to make them all to TIE the game. 3). This is all you need to see or know.
– Finally, Auburn ran UT out of Bridgestone Arena in record setting fashion. See who stepped up after Jared Harper went out with foul trouble. See the full highlights here.
– If you're not into full highlights, this is the only clip you really need to see.
– Inject all of this into my veins: the team cutting down nets, the trophy ceremony, returning to The Plains, and why the championship is extra special for two players.
– Not only was Auburn victorious in the SEC Tournament, they also came home with the SEX Tournament trophy. Unbelievable accomplishment.
– Bryce Brown, former 3 star recruit, is your SEC Tournament MVP.
– Bruce, who turns 59 today, is not tired yet, and says Auburn is a top 25 program now. See where the latest AP has them ranked.
– Now on to March Madness. Auburn opens play on Thursday against New Mexico State in Salt Lake City, UT. See how the players reacted to the draw.
– Apparently the SEC Championship didn't matter to the selection committee.
– For my betting friends, here's a rundown of Auburn's round of 64 matchup and a breakdown of the odds for the entire field. I also love this analysis from FiveThirtyEight.
– Think you can beat the War Blogle team? Join our Bracket Challenge here.
– I almost feel bad for UT at this point – Baseball swept them to open up SEC play. Here's a recap of games one and two, and highlights of a close game three.
– See where Baseball ranks after winning its 5th straight series.
– Spring practice starts for Football today. Here's a good primer for what to watch for, as well as a projected depth chart.
– Last but certainly not least, Softball walked off TAMU. What a weekend. Catch up on their 10 game win streak.
Let me know if I missed anything in the comments below.