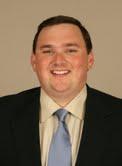 Flint Harris (@Flint_HolyTurf) is an Arkansas graduate that used to run and write for HolyTurf.com, a site all about the passion of college football, specifically the SEC and Big 12. Flint has been a staple of the Arkansas-themed Other Sidelines, and he's never given me a reason to not invite him back. Flint is understandably a little down (again, again) this year, so let's be nice to him.

1. What is an Arkansas fan's first thoughts of Auburn football right now?
Hog fans are jealous of every good SEC program, including Auburn, because less than a decade ago Arkansas was playing in, and winning several, big games.
2. What are the thoughts on Chad Morris now? Do people understand or do they want him out?
Chad Morris is in his fifth season as a head coach. He has never beaten a Power 5 program. Let that resonate. Morris' best result has been recruiting. With a ton of hard work and elite social media creativity, Morris pulled in a Top 25 class last year. However, after losing to San Jose State a 3-star DB decommitted. After the Kentucky loss, the biggest recruit in the class, a 4-star OL, decommitted. I'm not sure how anyone can look at the Arkansas program under Chad Morris and feel optimistic. He has lost to Colorado State, North Texas, and San Jose State. He does not have an SEC win through 11 games and a home game versus Mississippi State is likely his only chance this season.
3. What's the biggest problem with Arkansas football right now? Did the Texas A&M game give any hope?
The roster is not great right now. However, the coaches seem vastly overmatched on both sides of the ball. The A&M game may have given fans hope, but good gosh that went by the wayside when an awful Kentucky team starting a wide receiver at QB beat Arkansas 24-20.
4. Name two current Auburn Tigers that scare you and why.
Derrick Brown apparently can only be stopped by the turf monster. Too soon? The Arkansas offensive line is not stellar-I feel like I type that same statement every year I write this article. Brown may eat the backfield for lunch. Anthony Schwartz is undoubtedly going to score a long touchdown in Fayetteville.
5. Name two Razorbacks that should Auburn fans should keep their eye on.
Arkansas has two freshman wide receivers that are elite. No, stop chuckling. I'm serious. Trey Knox, #7, and Treylon Burks, #16 are really impressive. For some reason when the quarterbacks have time, they choose to throw to other players, which is a monumental mistake. Knox is 6'5" and 205 lbs. Burks is 6'3" and 223 lbs.
6. Where will each team have an advantage over the other?
Arkansas' left-footed kicker, Connor Limpert, is pretty good. Is he better than Carlson version 2.0, maybe? Auburn should have an advantage everywhere else on the field. Specifically, the Arkansas safeties are not good.
7. Which matchup intrigues you the most and why?
Aubie vs. Pork Chop! Perhaps a dance-off during a time out. I do wish Tusk and Nova could be face to face. It would make for an awesome picture! Nova is so intense. Tusk is a big ole' beast. It is all for the Gram anyways these days, right?
8. What's your prediction/analysis for the game?
It depends on what time Auburn gets focused. Remember the early kick off at Auburn in 2006 when Auburn was number 2 and Arkansas whipped them….ahh good times! I believe it was the first time 'Woody' was released in the college football world. Marcus Monk had a long TD catch from Mitch Mustain. Darren McFadden and Felix Jones did awesome things…per the usual. The biggest number to keep an eye on Saturday is the attendance. It has been low (53k-ish) for non-conference games. Fans can pop off on Twitter all day, but will they attend the game on Saturday is the best ability to showing their feelings about the program.
9. Where will Auburn and Arkansas end up this season?
Arkansas will likely finish 3-9 with a late season win over Western Kentucky. What moves in the off-season will be made regarding the coaching staff? John Chavis is long past his prime. He is still the Arkansas defensive coordinator as I write this. I do think Auburn will struggle to beat LSU, UGA, or Bama with a freshman quarterback completing just over 54% of his passes and throwing for less than 200 yards per game against quality opponents. I see Auburn finishing 8-4 and winning a bowl game to end 9-4.
10. Would you take Gus Malzahn as Arkansas head coach right now?
Of course. The flirtation with Arkansas over the years has bothered some fans because they knew Gus was posturing to get more money from Auburn, but that is how the business works.