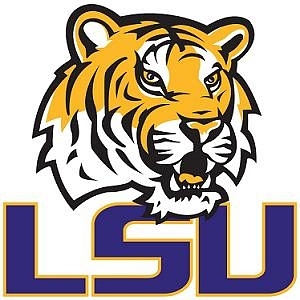 Auburn, LSU. Good Tigers, Purple Tigers. Bathed, Battered. Winners, well, Winners, too.
It is no secret that the Auburn-LSU rivalry is one of the craziest in college football. That craziness usually results in major heartbreak for the losing team and unmatchable excitement for the winners. 4th quarter comebacks, ridiculous game-winning play calls, and all-out luck has made the majority of the games in this rivalry the most infuriating and the most exciting for both fanbases. Luck has always seemed to have its place in this rivalry, but not until Les Miles took the helm at LSU did it seem to just completely take over.
In 2005, John Vaughn, one Auburn's most consistent and awarded kickers, missed five field goals, including the game winner at the end of regulation and the tying kick in overtime, to give LSU the victory. Can a guy have an off night? Sure. But five missed field goals? Five?!
In 2007, Les Miles called/allowed a pass play with under 10-seconds left when LSU only needed a field goal to win. The ball ended up being caught for a touchdown with one second left giving LSU the win. If the ball was dropped, the clock would have likely run out. Les claimed he knew that they would have enough time to kick a game-winning field goal had the pass been incomplete. The Mad Hatter was born. If 2005 hadn't shown that something was up, 2007 definitely did.
In 2008, Auburn took the lead with under 4 minutes to play. LSU went down the field and scored with one minute to go, again stealing a win from Auburn. There was no real luck in that one, but I just had to remind you because it still hurts my heart.
These are cases that just involve Auburn. Everyone is aware of Les and his luck and how each time you think you've seen it all, something even crazier happens the next week. Now, what does that have to do with 2011? Hopefully nothing.
By now you know that LSU will be without All-Everything DB Tyrann Mathieu and starting RB Spencer Ware due to suspensions for drug use. Part of me thinks that's a good thing for Auburn, but part of me thinks it's just the Devil and Les's way of tricking me into getting excited only to be let down again. That certainly would be right up Miles's alley, right? Just when you think you've got a good chance to win, he munches on some grass and then some sort of voodoo magic happens that rips the soul out of the opponent's chests. It's brutal. I've seen it. I've felt it. It's like some Paranormal Activity 3 stuff.
But let's pretend like there will be no supernatural happenings in Baton Rouge on Saturday. After all, the game will be played under the light of day. The real demons don't come out until nightfall.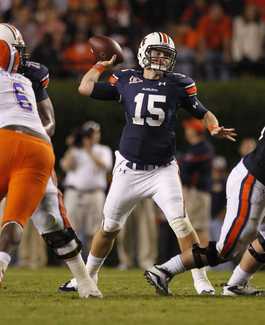 Clint Moseley will be making his first college start on the road… at Death Valley (the real one)… against the #1 team in the nation. Welp, chalk that one up to an easy win. But seriously though, he better be ready. He has to be ready. Not for Auburn football reasons. For life reasons. The LSU defense, Honey Badger or not, is the best in college football at this point in the season. Yeah, I said it. They smell blood, especially fresh blood, and attack it. One early mistake by Clint could spell disaster quickly. The fans will let him know it, and the LSU defense will continue to pounce.
One area of the game that I am not as worried about is when the LSU offense takes on the Auburn defense. I've been saying it all year: the LSU offense is nothing special. Now without their starting running back, it will be even less special. The Auburn defense has made strides for the past month and has proven that they can stop a straight up, pro-style attack like South Carolina and LSU runs. Jarrett Lee is due an Auburn beating (see: 2008), and Jordan Jefferson is due, well, a beating in general. I think the Auburn defense will keep the LSU offense at bay.
One other positive I see on the Auburn side is punter Steven Clark. All season he has pinned opponents deep and made them drive the length of the field to score. Over the last month he has especially been a big plus for Auburn as the offense has struggled to score points. Given that LSU doesn't have a high-powered offense, Clark will be able to keep at least one touchdown off the board.
Both teams will be without a few of their best players. Auburn has had to deal with it for a month. LSU will be dealing with it for the first time. Regardless of the fact that the best player on both sides of the ball will be missing from the LSU roster, they are still loaded at almost every position. But loaded with talent doesn't always bring wins. Remember Auburn's 2003 season?
The LSU fans are down because the game is not at night. The LSU players will be in uncharted territory with integral pieces of their team missing. This won't be the cakewalk for the Bengal Tigers that Vegas and the world is predicting, but it will still take a minor miracle for Auburn to get out of Death Valley alive. Good thing I believe in miracles.
Call me crazy, call out my credibility, call me a homer. But you don't come here to read about Auburn losses. You come here to feel good about being an Auburn Tiger.
Auburn will score early to quiet the crowd, then struggle until the 4th quarter when a big turnover will give Cody Parkey a chance for the game winner. This time it goes through and LSU fans finally get to feel their soul ripped from their chests. Wait, do LSU fans have souls?
Auburn 20, LSU 17