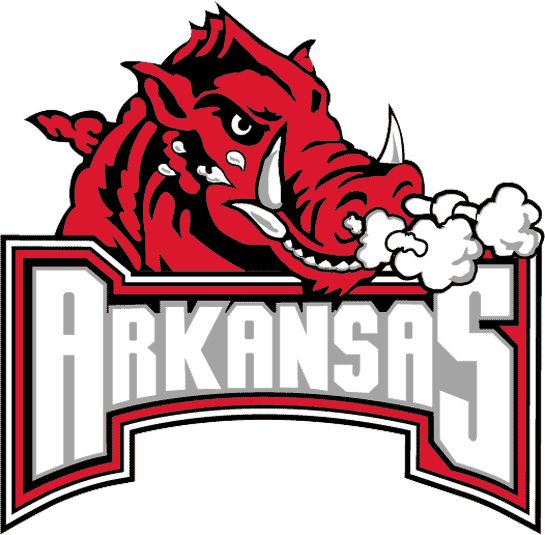 Each year, the Arkansas game is near the top of the list of games that get my gizzards all in a bind. You know the history. It doesn't matter how good Auburn is, or how bad Arkansas is, the Hawgs always give the Tigers trouble. In fact, the only year of the last five that Auburn has beaten Arkansas was the 2010 National Championship year, and that took 65 points.
Whether it was the crazy stylings of Houston Nutt, or the throw-it-400-times play-calling of Bobby Petrino, this game is always a struggle. Even last season, Arkansas's worst year (until this year), they were able to officially put Auburn's season's down the drain… with John L Smith on the sideline. What is this witchcraft? Halloween is over.
And you're right, Halloween is over. "No more," says Arkansas's favorite yet long lost son, Arthur Gustav Malzahn III. This trend must end. This trend will end.
Not even considering Bret Bielema (I'll get to him in a minute), this is one of the worst Arkansas teams ever. They can't throw the ball. They can't tackle. They can't score touchdowns. They have been outscored 104-7 in the last two games alone. They have a semi-decent run game, but Auburn has a better than decent run defense.
In general, this is a terrible matchup for Arkansas. The only positive things they have going for them is that this game is Fayetteville, and they had a week off to get some extra conditioning in. Don't want those guys just collapsing from a 7-play, 2-minute scoring drive by Auburn. Gotta keep the kids safe, you know?
So that brings me to Bielema, and his lying, childish, conniving self. I mean that in the best way possible, I promise.
You don't come to a new school and a new conference, and start trying to change rules, while bragging about what you're going to do with your Big 10 offense at an SEC school. You don't side with the perceived king of the conference and expect the rest of the teams to bow. You don't call out an offensive style, the guru of that offensive style, and then play it off when you get called out in return. You don't publicly throw out some claim about footage of an extra point play that you already saw on TV (so why does it matter?), and then snidely say you know that coach only cares about integrity.
Don't blame the rest of the conference and other teams that you know will beat your pants off just because you had no idea what you were getting into. Nobody at Wisconsin likes you and now nobody in the SEC likes you, not even your own team's fans. You might want to change your technique because wins aren't coming anytime soon.
Anyway, aside from the beatdown Bielema deserves, Auburn is just a much better football team than Arkansas. There is nothing else to say about it. Gus is as business-like as it comes, but you know he wants this one bad. It's his home state, the school where Houston Nutt did him wrong, and it's Bielema. He wants to step on their throat as bad as a nicely dressed professor can.
As long as Auburn doesn't do anything stupid to give the Razorbacks any hope of getting anything started, it should be the easiest SEC win of the season so far. And it will be. Auburn wins big.
Auburn 41, Arkansas 10