Cole Cubelic (@colecubelic) predicted that Auburn would have no chance of stopping Marcus Lattimore and Alshon Jeffrey last week. He's lucky he's an old Auburn football player because that's the only reason I'm looking past his blasphemes. Oh, and I hope you have your reading glasses on. The guys broke the one sentence per response mark!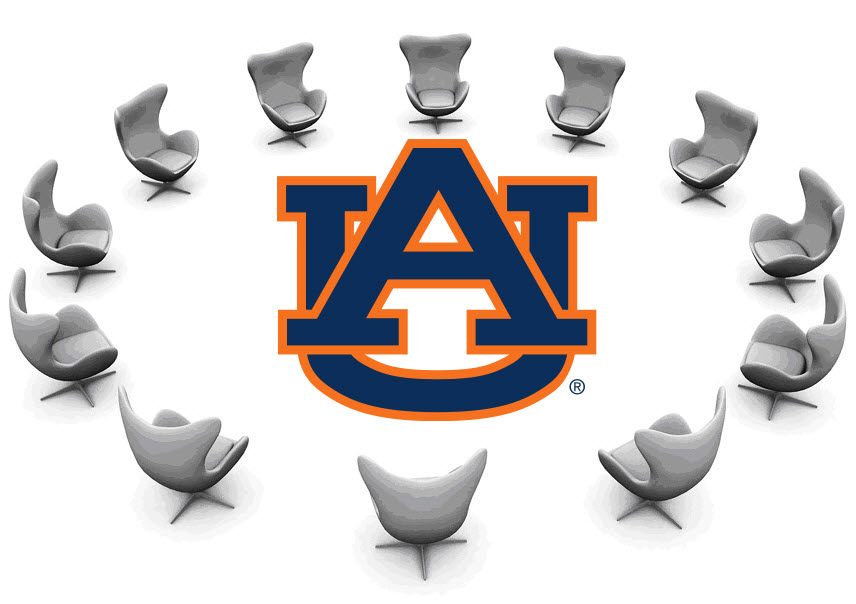 1. Was the defense's performance last week due to Ted Roof's philosophy finally clicking, or was it because Stephen Garcia was playing quarterback, or both?
Jeris: I think it was a combination of these. First off, we played fast and physical and we tackled really well. I think we made up our mind to stop Lattimore and we did that. Garcia has always been a QB that would turn the ball over in pressure situations. We put pressure on him with the front four that was good to see. I think Ted Roof did a good job in calling this game, but something tells me he had a little help from Chizik.
Cole: Combination. Roof exchanged some personnel that helped for sure, and the pass rush was as good as it had been all season. Yes, Garcia struggled, but that is due to the defense executing as well. I also thought the offense was the best defense last week by controlling the ball and field position.
Kodi: Defensive scheme has not been the problem. Missed tackles and blown assignments have. Ted's Roof's defense is in place and it is up to the players to execute.
2. Now that Dyer has proven that he can run the ball 40+ times, what does that do to the rest of the offense?
Jeris: It shows that we can be an offense that runs downhill and we will hit you in the mouth. I think it will also help Trotter and our play action game because they will have to respect Dyer. He is becoming one of the better running backs in the nation on the low. It will open up passing lanes because you have to respect Dyer.
Cole: Gives them more confidence that he can carry them. But I don't think it changes much. Very possible his lack of carries for the first few games were by design.
Kodi: It opens up the passing game. Whenever you have a running back with that type of impact on a ball game, then defenses must respect the run. This will free up Blake, Reed, Lutz, Carr, Stallworth, etc…
3. Does Auburn stand a chance at stopping Tyler Wilson and the Razorback receivers? Cole, remember what you said last week about stopping Lattimore and Jeffrey…
Jeris: Hell yes we can stop their passing attack!!! It.won't be easy, but I think the key is going to be the front four getting pressure on Tyler Wilson. They have some great WRs, so we will have to be on our A game if we want to be victorious on Saturday. Tyler Wilson is going to get his yards…. I just want the victory!!!!!
Cole: I don't if know Lattimore & Jeffery were "stopped." (what?!) Of course there is a chance. The secondary will face its biggest test of the season, no doubt. Pass rush will be critical. And the offense again will need to be the defenses best weapon by limiting Arkansas' opportunities.
Kodi: This is a tall task. Truth be told we did not stop them last year. We just put up more points then they did and got some great fumble recoveries. Their receiving core is one of the best, if not the best in the country.
4. Arkansas always seems to be the team that gives Auburn the most trouble. Why do you think that is?
Jeris: I think they always give us trouble because they are well coached and physical.
Cole: The have been built as a big physical team, and Auburn under Tuberville began to go more speed-based. Just a mismatch maybe? It is an SEC West opponent.
Kodi: Arkansas is a sound football team year in and year out. I do not believe that they are on the same level as Auburn, Bama, and LSU in the SEC. But, if they are clicking then they can be a pretty good ball club.
5. What was your most memorable Arkansas game and why?
Jeris: My most memorable game against Arkansas was in 2003, my senior year. It was a hard fought game and came down to the wire. It was a very exciting game.
Cole: Probably '99. Even though Leard got knocked out and we lost big, it was eye opening to the coaches that Heath Evans could be our tailback, he finally got an opportunity. Led to good things.
Kodi: This past year and my freshman year. It just solidified the fact that I came to Auburn to win a National Championship, not to just be a good team some years, but to be a great team year in and year out.