I don't think I've ever talked about my love for the TV show Friday Night Lights on the 'Blogle, but let me just say that it's one of the best shows of all time. Now that the final season just wrapped up, I'm allowed to say that.
My favorite character on the show was none other than Tim Riggins. Riggins was the panty-dropping, drunk at practice, spent a few months in jail, running back for the Dillon Panthers. He ended up being a pretty nice guy that just had some issues, so it was hard not to love him. The women didn't need as much convincing.
You may or may not be aware that ex-Tennessee Titans head coach, Jeff Fisher, has a son on the Tigers' squad this year. Trent Fisher, a walk-on redshirt freshman safety, has recently been the focus of a few articles from the beat reporters due to the praise he has been receiving from the coaches.
It doesn't seem like Fisher is anything like Tim Riggins, other than having that awesome I-have-long-hair-and-look-great-in-a-football-uniform-and-will-kill-you look. Have a look at the comparison yourself. I don't know about you, but I just got butterflies.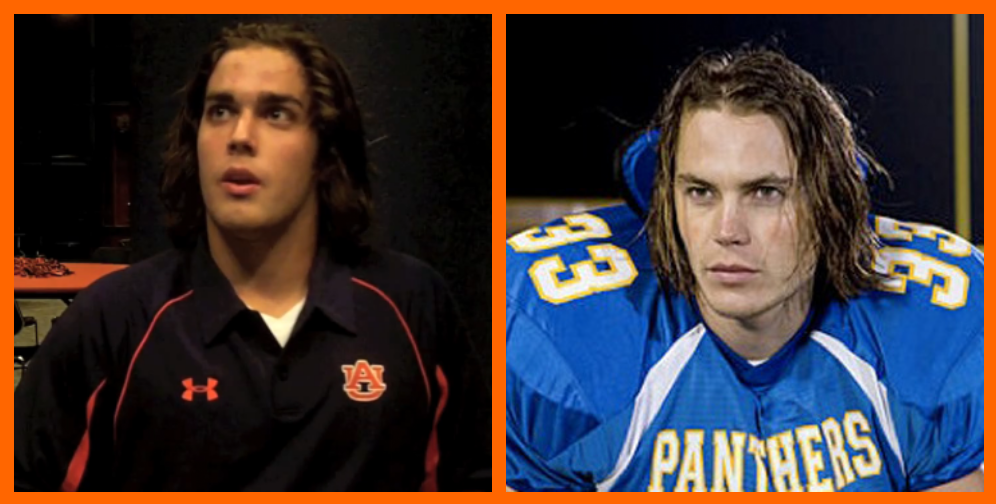 Thanks to @theWoodWDE for the graphic.